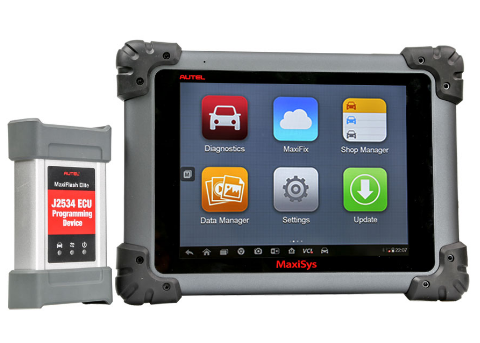 The MS908S Pro Diagnostic Platform bases on the revolutionary Android multitasking operating system, utilizes the powerful Cortex A7+A15 six-core processor, and equips with 9.7-inch LED capacitive touch screen. Supporting J2534 ECU Programming Device is capable of replacing the existing software/firmware in the Electronic Control Units (ECU), programming new ECUs and fixing software-controlled drivability issues and emission issues. MS908S Pro is an ideal tool for a truly trouble-free diagnosis of a maintenance plant by quickly, efficiently and effectively diagnosing automotive faults, managing customer data, and standardizing business processes.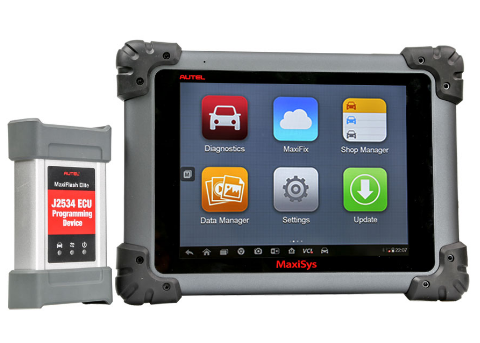 The MaxiSYS MS909 is a 9.7-inch touchscreen Android-based advanced diagnostics tablet. It is powered by an Octa-core processor (2.3GHz Quad + 1.7GHz Quad), 128GB memory, and features an advanced VCI supporting the latest DoIP, D-PDU, and Mega CAN vehicle communication protocols. The MS909's topology module mapping capability for supported vehicles and its Intelligent Diagnostics feature will guide the technician from code to repair to test with detailed repair information and illustrations, and Oscilloscope preset guides and tests and waveform library. The MS919 has a rechargeable Lithium battery proving 8 hours of continuous use, a convenient docking station, and front and rear cameras.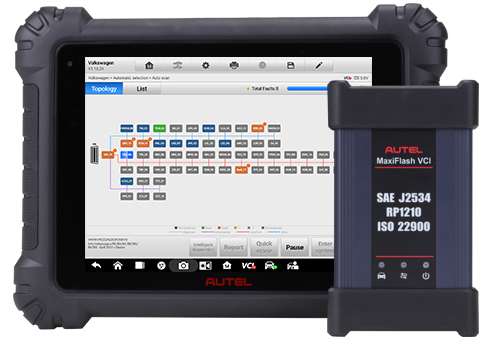 What is different between MS 908S Pro and MS 909 ?
MS 909 updated J2534 interface capable of CAN-FD, MEGACAN, and DoiP , Has Autel's new software with "Intelligent Diagnostics", which includes module network topology, TSBs, DTC analysis, and fault code information.
Ms909 is more Faster, more memory, bigger battery
Runs Android 7 – adds Adobe Cloud option for saving and sharing reports/data
Vehicle Functions are exactly the same (data/codes/controls/programming/etc)
Source: SA
If you want to learn more MS 908S PRO and MS 909 ,You can contact with us :sales@obdii.shop or check on our store :www.obdii.shop .