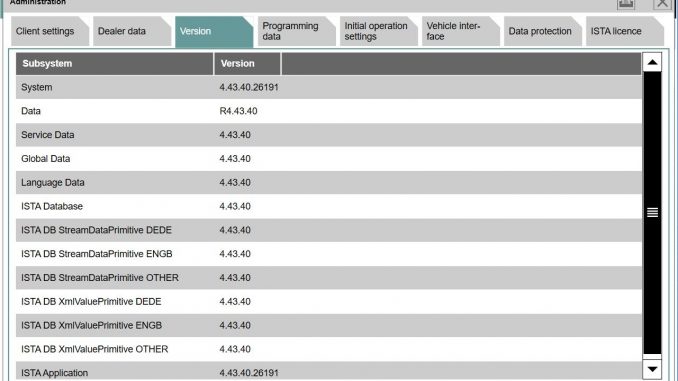 Introduction:
The BMW Rheingold ISTA (Integrated Service Technical Application) is a powerful workshop system developed by BMW AG. Originally known as DIS (Diagnostics Information System), this tool has evolved over time to become Rheingold in the enthusiast world. It encompasses a range of functionalities and features designed to diagnose, analyze, and provide solutions for BMW vehicles. In this article, we will explore the key functions of BMW Rheingold ISTA and its system requirements, as well as provide a free download link for the latest version.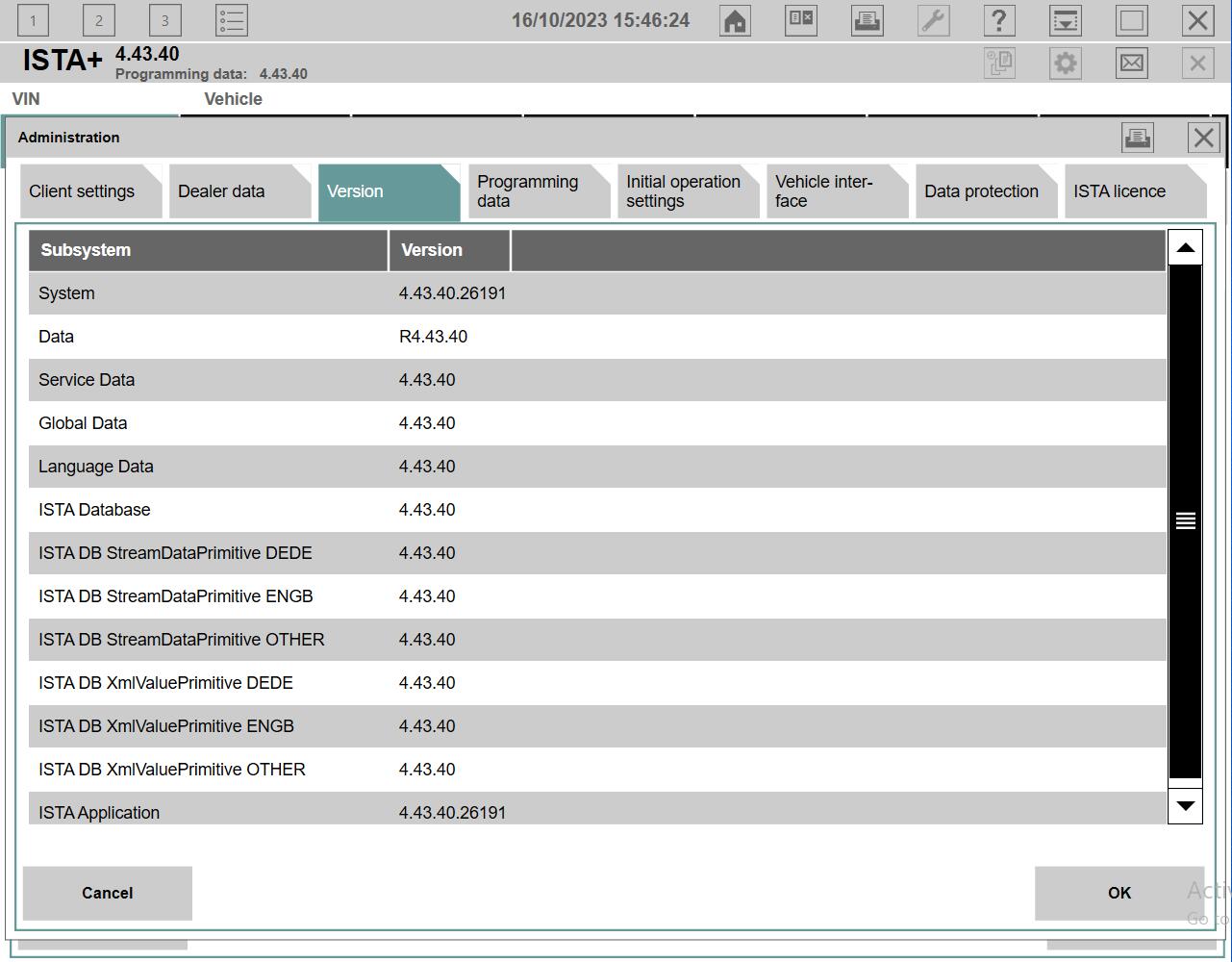 What is BMW Rheingold ISTA?
BMW Rheingold ISTA is an integrated workshop system that contains a wealth of data and information provided by BMW AG. It serves as a comprehensive diagnostic tool for BMW vehicles, allowing technicians and enthusiasts to read and clear module errors, perform adaptations, control fuel injectors, test engine mountings, analyze the EGR system, turbocharger components, and much more. It also includes programming capabilities, wiring diagrams, live data, and repair instructions, making it a complete solution for BMW-related tasks.
Key Functions of BMW Rheingold ISTA:
1. Module (ECU) errors reading and clearing: ISTA enables users to identify and rectify errors within the vehicle's electronic control units.
2. Gearbox and engine adaptations erasing: This feature allows for the resetting of adaptations made to the gearbox and engine systems.
3. Fuel injectors control and correction: ISTA provides real-time viewing of fuel injector control and correction amounts, as well as the ability to register injectors.
4. Engine mountings testing: Users can test the engine mountings to ensure their proper functioning.
5. Mass air flow (MAF) testing and registering: ISTA allows for the testing and registration of the mass air flow sensor, as well as the entire air system.
6. EGR system control and testing: The EGR (Exhaust Gas Recirculation) system can be controlled and tested using ISTA.
7. Turbocharger and related components control and testing: ISTA provides the ability to control and test turbocharger components, ensuring their optimal performance.
8. Diesel particulate filter regeneration (DPF): This feature allows for the regeneration of the diesel particulate filter, ensuring its proper functioning.
9. Battery replacement: ISTA assists in the replacement of batteries, ensuring compatibility and proper coding.
10. Oil change and service interval reset: Users can reset the oil change and service intervals after performing maintenance tasks.
11. Wiring diagrams, live data, repair instructions, technical documents, etc.: ISTA provides access to a comprehensive range of technical resources, including wiring diagrams, live data, repair instructions, and technical documents.
12. Programming, vehicle retrofit, mirror coding, FSC codes adding or updating, etc.: ISTA allows for programming tasks, vehicle retrofits, mirror coding, and the addition or updating of FSC codes.
System Requirements:
– Operating Systems: Windows 7 (32-bit or 64-bit), Windows 8 or 8.1 (32-bit or 64-bit), Windows 10 (32-bit or 64-bit).
– Minimum System Configuration: 2.2Ghz CPU (2 core minimum, core i5 or i7 recommended), 4GB RAM (8GB recommended), minimum 20+GB HDD free space for ISTA+ Diagnostics with one language, and minimum 100GB for Programming Data.
– Interfaces: For E-Series vehicles, a K+DCAN cable or ICOM interface is required. For F/G/I/MINI/RR-Series vehicles, an ENET cable or ICOM interface is necessary.
– Additional Requirements: The ICOM interface consists of ICOM A (main interface), ICOM B (adapter for programming multimedia in E-Series), ICOM C (adapter for old BMW with round 20-pin diagnostic plug), and ICOM D (adapter for motorcycles).
BMW Rheingold ISTA Free Download:
The latest version of BMW Rheingold ISTA (4.43.40) with ISTA-P 3.71 and additional tools can be downloaded for free from the following links:
– 2023.10 BMW Rheingold ISTA+ 4.43.40 with Free ISTA-P 3.71: [Insert download link]
https://www.obdii.shop/goods-10-BMW-ICOM-Engineers-Software-BMW-ICOM-Next-A2-A3-Diagnosis.html
– BMW ISTA/D 4.23.14 + ISTA/SDP 4.23.12 + ISTA/BLP 4.23.12 + ISTA/P 3.67.1.006 + Tools: [Insert download link]
https://mega.nz/file/DPx2CapL#2FbnYTOyPopbgm7pWgq0OMqVsRi6Jn7ZAhh8jerIYmk
– BMW Rheingold 4.15.16 + ISTA/SDP 4.15.12 + ISTA/BLP 4.15.12 + ISTA/P 3.66.0.200 + Tools: [Insert download link]
https://mega.nz/#!VYNgACLZ!4LRyCAktyZWT2EP_qOQQcuOKqyA8N_ayeOKk7qpJTHY
Conclusion:
BMW Rheingold ISTA is a comprehensive workshop system that provides BMW enthusiasts and technicians with a range of diagnostic, programming, and troubleshooting capabilities. With its extensive functionalities and user-friendly interface, it is an invaluable tool for maintaining and servicing BMW vehicles. The latest version, 2023.10 BMW Rheingold ISTA+ 4.43.40, is available for free download, enabling users to unlock the full potential of their BMW-related tasks.