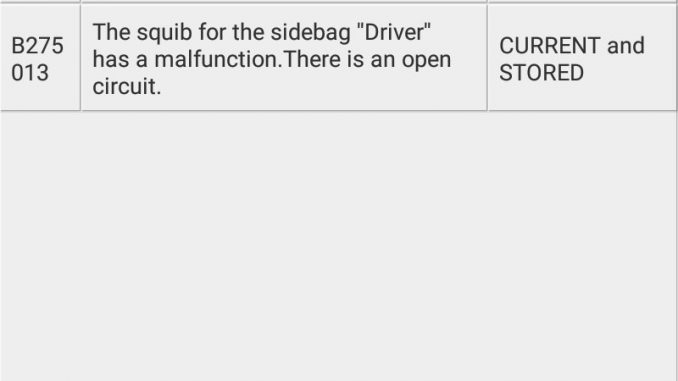 Launch X431 V+ clears these errors assuming they are the errors stored in the airbag module. I use it daily when I need to clear any codes or figure out a simple problem that doesn't require uploading any documents because I always use the xentry for something else and only have access to one xentry.
The Launch v+ has performed brilliantly in everything I've used it for. Oh also free updates for 1 year on the one I bought. Here are some screenshots where I unplugged the SRS connector on the 2019 Mercedes Sprinter W907 Van Driver Seat and then cleared the codes.
Faults set by unplugging connector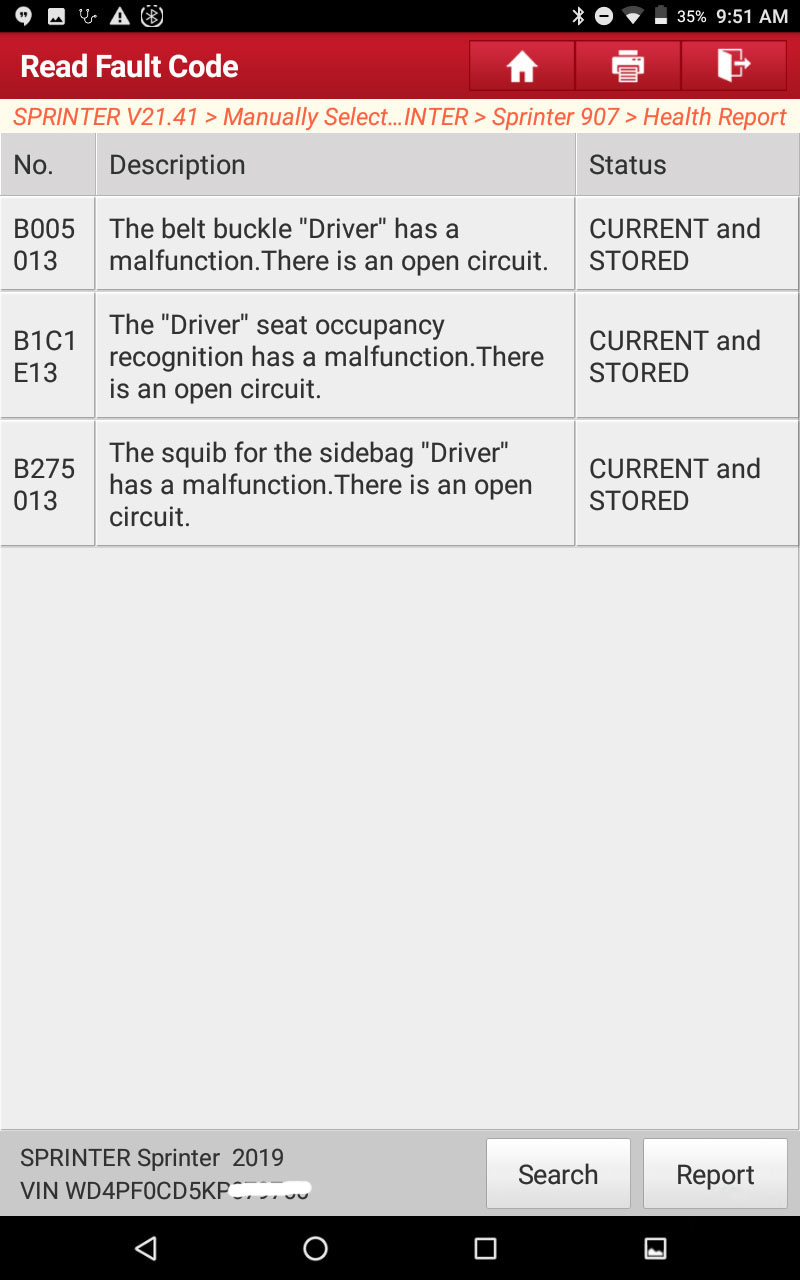 Clearing faults
Faults cleared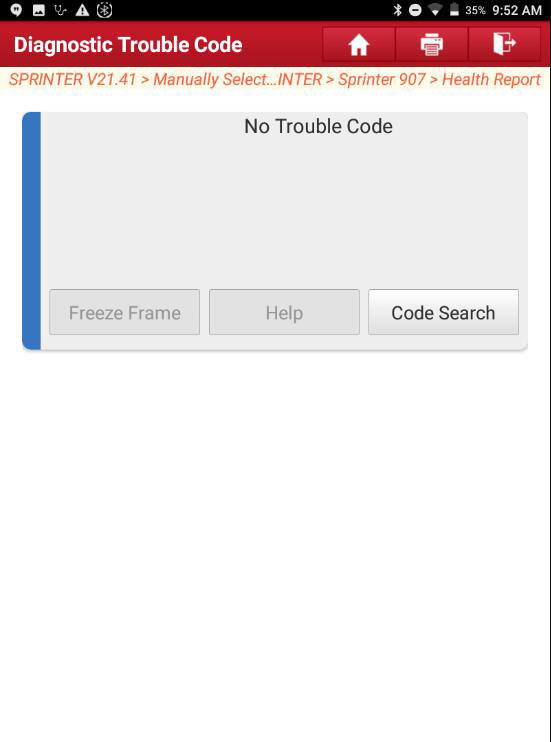 When you run a health report, it does detect all control modules as in Xentry. here's the health report: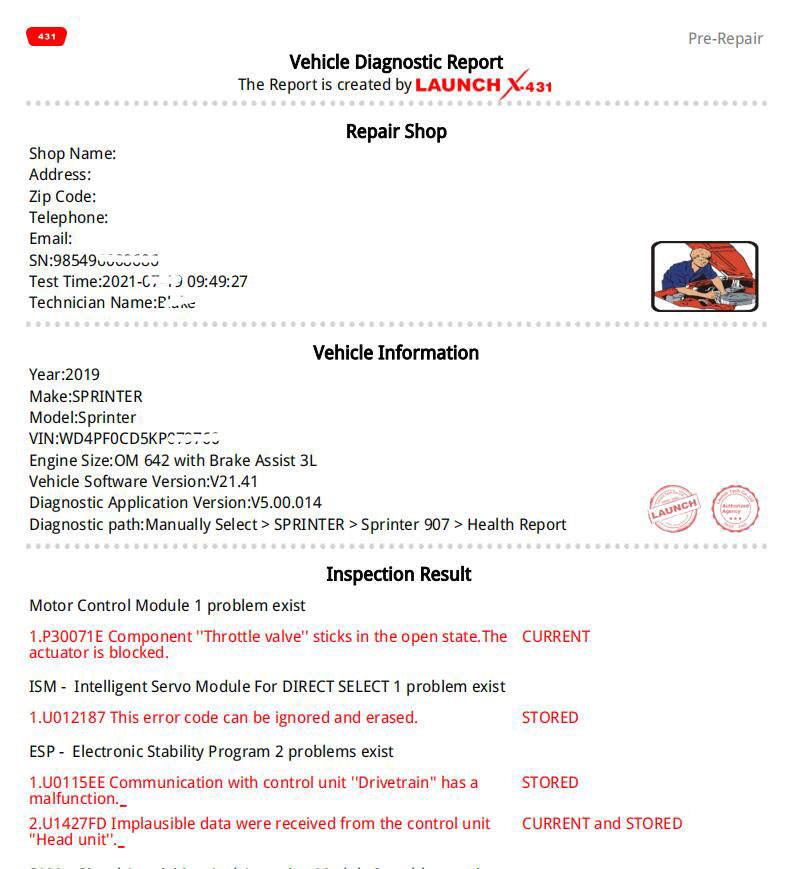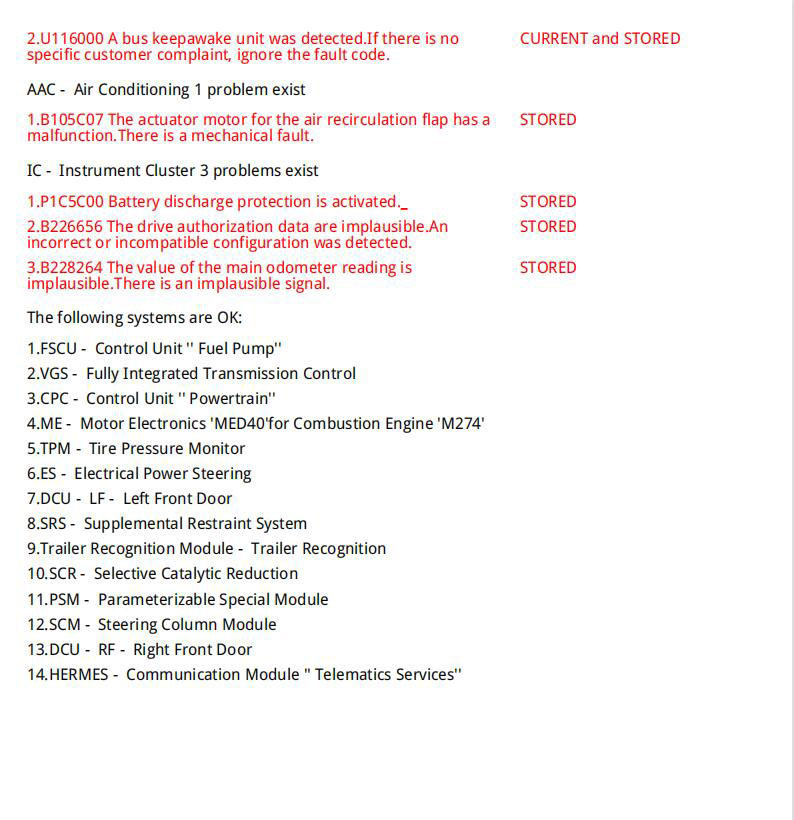 Most errors were just due to low battery voltage and most others are just erratic errors. You will be surprised how many error codes are set in different modules of a normally working van. That's why with these vans, it's especially important to only focus on bugs related to the problem, otherwise you could be chasing for days.
Over the past year, I've found that for many things sprinters, both new and old, is quite practical. I used it to reset the mass airflow adjustments after fixing offset drift codes when the factory scan tool (Xentry) was giving me problems. I use it constantly for debugging after repairs and for performing regenerations while busy with the Xentry. It also has a nice feature where it can record data/custom data lists and switch between graphical or numeric data and I can go back and view data frame by frame which results in an error which is very handy as I'm the only sprinter -Technician am in my shop with no one monitoring data while I drive or vice versa. I am happy to answer any questions or attempt a specific adjustment/reset for anyone considering the scan tool to verify that it is doing what they want. Please remember that I am the only sprinter technicians at our dealers and also in AEMs and all the problems drowning with the new 907-vans, so I'm very busy, so it may be a day or two until I on come back a particular request.
Also, just to mention if anyone wants feature testing for some reason: I have access to these family vehicles: 2013 ecoboost F150, 2014 Buick Encore, 2005 Hyundai Tiburon, 2005 Kia Sorento EX, 2002 Ford Escape, 1995 Chevy Silverado (OBD1) . I've diagnosed EVAP issues on the Sorento, misfire on the F150, and DPFE issues on the Escape. I did a DPF regeneration on a 2007 Mercedes Benz Sprinter 906. I also performed a MAP reset on a 2008 Dodge Sprinter 3.0L Diesel. Surprisingly everything went back to normal. I don't see any error code coming out now. So far, Launch X431 V+ has performed great on everything I've tried.