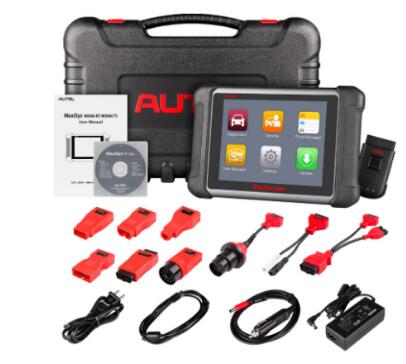 What's the main different between MK908 and MS906BT

1:First,the MK908 pro Scan tool has a larger screen which is 10.1-inches compared to 8-inches that the MS906BT comes with.
2:Second,the MK 908 pro Scanner features a battery that runs for longer hours (14 hours) than the MS906 Battery with 8 hours of continuous runtime.
3:Third,The MK908 pro has bigger onboard memory than the MS906BT as it uses 2 GB &64 GB,while the latter utilizers 2gb &32gb,and you must know the vehicle update software will take up more storage space, so big memory means will run more smoothly.
And the MK908 pro is an improved version of the MS906 BT, and the MK908 pro is more advanced hardware features than the MS906 BT.
Although The MK908 pro the most function is same with the MS906BT ,but the MK908 pro hardware is more advance.
And so many friends asked us how to change the language for the MS906 BT.MK908 pro and MS906BT Support to exchange the languages ,first ,if you want to change the language ,please offer the serial number to us .we will exchange the language for you .
If you want to learn more about the MK908 pro or MS 906BT ,please contact with us : Sales@obdii.shop ,or check our website directly : https://www.obdii.shop .