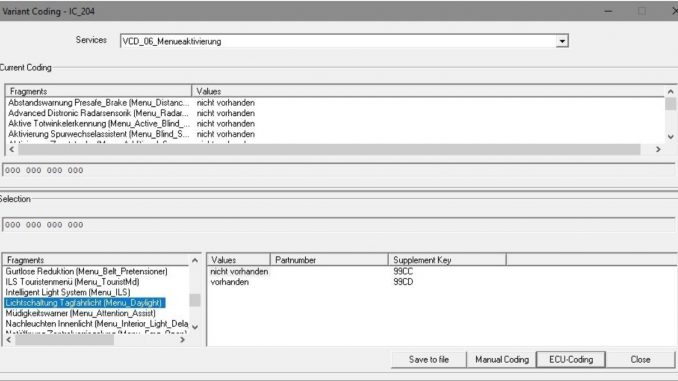 This instruction is show you guide on Mercedes Benz W204 daylight activation via Vediamo. For more Veidamo work for Benz topics, please refer to Benz Vediamo Projects.
Preparation:
Benz Vediamo 5.01.01 +Path+Database Mercedes Free Download
How to Install Mercedes Benz Vediamo Software
Steps:
Connect MB SD C4 to vehicle, then run vediamo.
Go to Variant Coding option
Dienste:06 Menuaktivierung
Lichtschaltung Tagfahrlicht(Menu_daylight)change to vorhanden