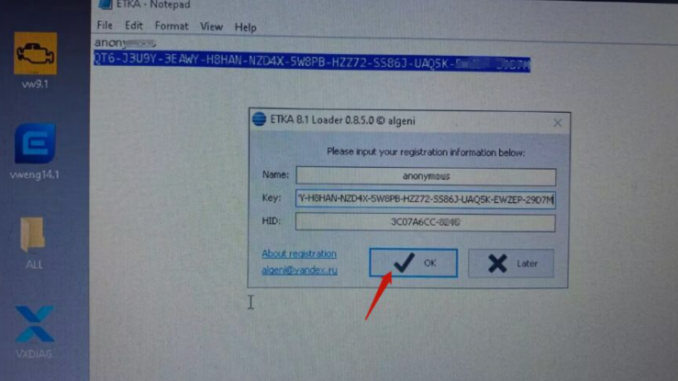 WIFI VAS6154 is the latest VAG full system diagnostic and programming interface for VW AUDI, which can read and clear code, dynamic data flow, programming,coding, and personalized settings,including maintenance information systems, technical briefings, circuit diagrams, component drawings, diagnostic guidelines, etc.
We selling vas6154 with 2 selection , one with software on CD , and the other one installed well on hard disk , we'd like to say that if you choose the CD configuration only have ODIS software , and need you install the software yourself , and if choose Hard disk configuration , we will install ODIS software and ETKA software well ready to use
There have customers have issues use ETKA software
"I can't get ETKA to open currently, Ive tried the login and password but nothing happens.
For ETKA please see attached photos below as soon as I click ok with the username and password entered as shown the box disappears and nothing happens?"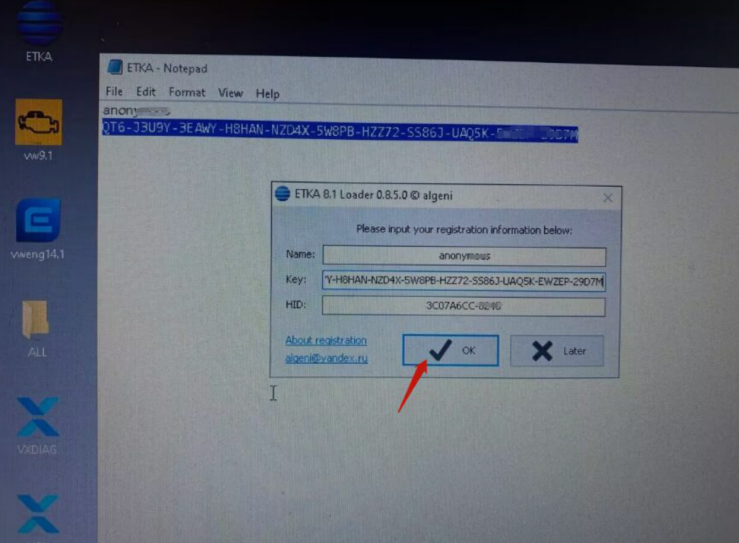 The reason is for operation issues , you should chose Later , then can open the ETKA software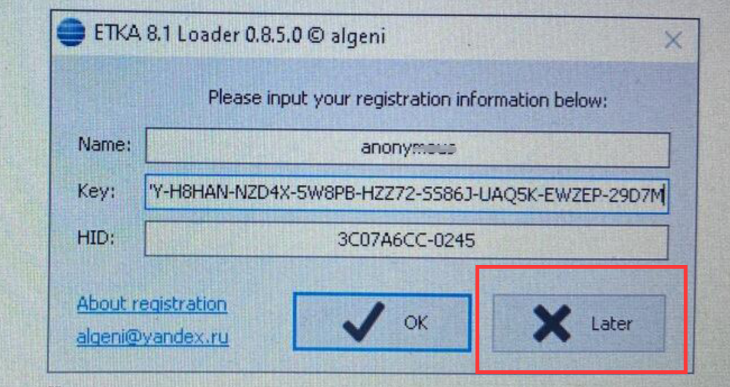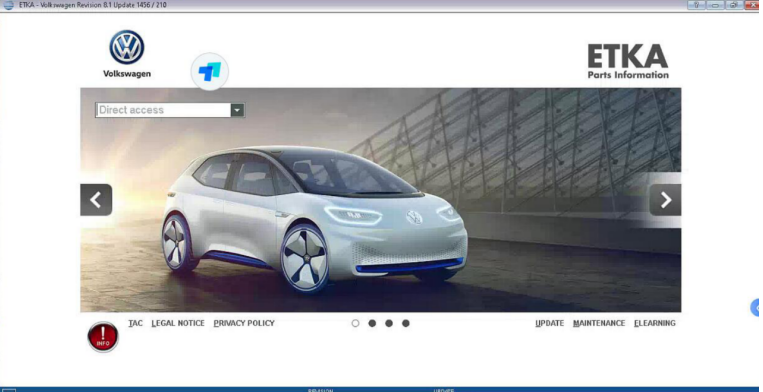 But it still does not work, although it opens I just get a message as below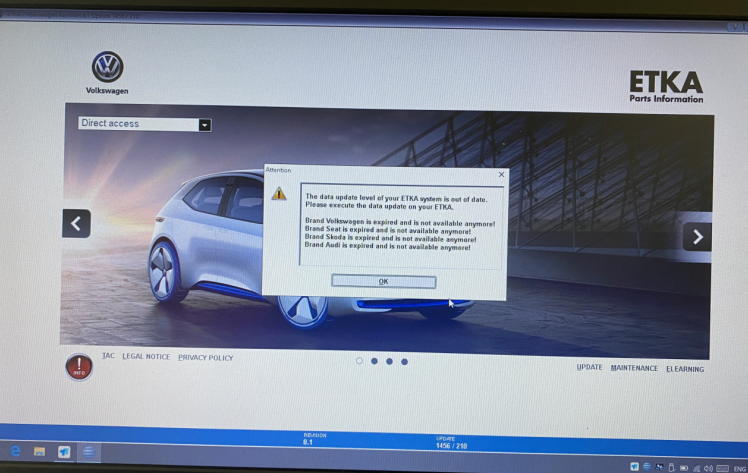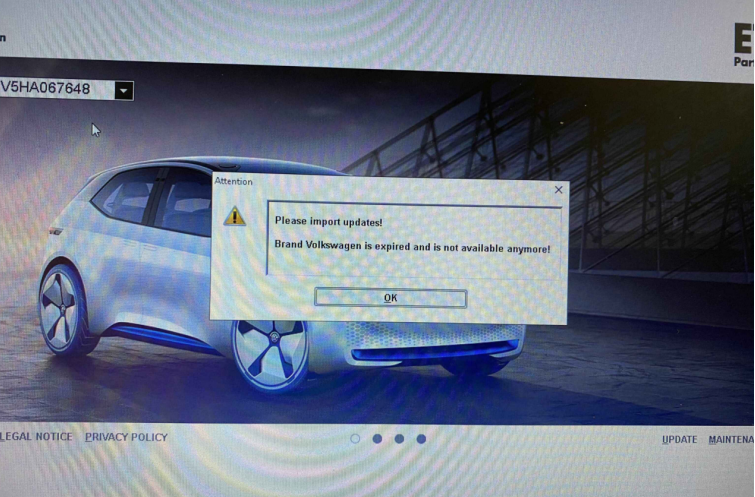 The reason for above issues is for laptop date must be change to 2021-04 , not change the date , then can work well now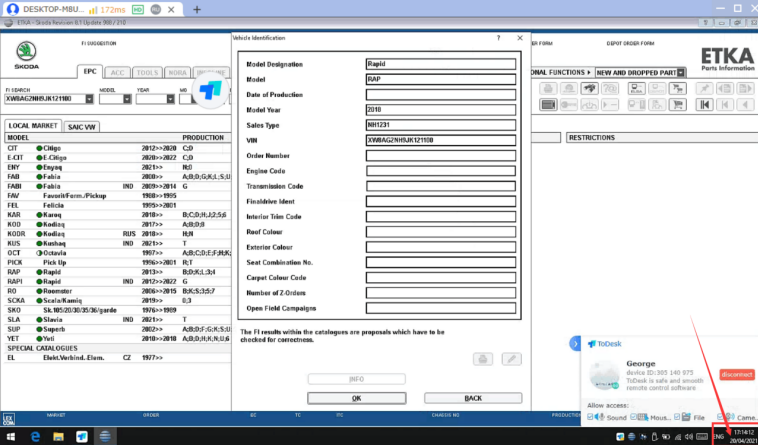 Another question : Can the ODIS be changed to UK/Europe or is the only option USA/Canada?
Answer : our software ODIS cant be change to UK/Europe , because we don't have the data for it .
For more interesting for auto diagnostic tools , please check our website www.obdii.shop