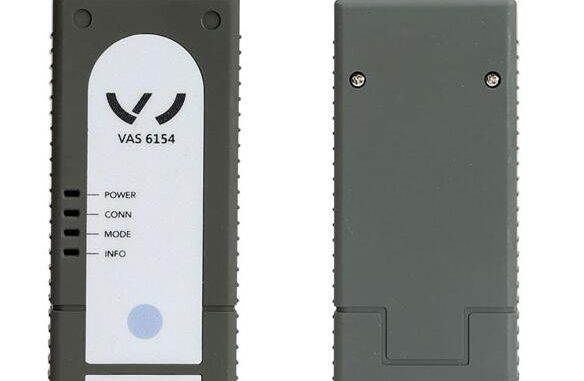 Recently so many customer asked us, the VAS 6154 is with bluetooth or wifi ? and if it with the wifi, How to connect with wifi?
First introduce the VAS 6154 For your reference as following :
Now the newest VAS 6154 VAG Diagnostic tool ODIS V7.1.1 have replaced the VAS 5054.
If you buy it with the laptop together from us. we have installed the software ODIS 7.1.1 in the laptop. and you can use it directly when you get it.
VAS 6154 Driver Wifi Diagnostic Tool Highlights :
1. Multi-language: English,Korean,Dutch,Spanish,French.
2. Latest software version: V7.1.1 (500G SSD)
Software Included:
(1) ODIS V7.1.1 includes: Audi, Skoda, FAW-Volkswagen, Volkswagen, Shanghai Volkswagen, Volkswagen Commercial, Bugatti, Lamborghini, SEAT, MAN, Bentley, VCDS 20.12
(2) ODIS Engineer Software: V12.1 Version
(3) ETKA 8.2, data updated to 2021.3
(4) Elsawin 6.0, support VW, Audi, data updated to 2016.1
(5) VCDS V20.12, need to work with VCDS cable or VCDS HexV2
3. Operating system: Vas 6154 works perfect with windows 10 system.
4. Support WIFI & USB Connection: With wireless communication technology, can achieve wireless communication of the vehicle and diagnostic interface.
5. Support for VW for Audi for Skoda vehicles from 2000 onward including NEW & FUTURE MODLES under production.
6. With OKI Chip, support UDS protocol.
7. This VAS 6154 Interface is the latest interface for the diagnostic and programming applications VAG ODI-S (Service) and ODI-S-E (Engineering), it replaces the VAS 5054 and VAS 5055.
8. ODIS software is support online coding, if you need VAG online account, please contact our sales buy it
9. One year warranty
how to connect with the wifi?
if you do not want to use the USB Cable to connect, you can use the wifi to connect too.
First : you use the VAS 6154 Device to connect with your car,
Second : you will search wifi on your laptop to find the VAS 6154 to connect.
Attached operate connect vedio for your reference.
Any other question welcome to contact with us.: sales@obdii.shop .or check our store directly: www.obdii.shop.