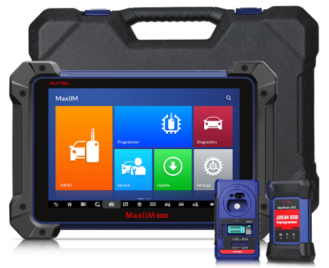 Here Obdii.shop introduce the Autel IM608 Pro Key programmer. Hope this article can work for you .
Recently So many friends asked what is different between Autel MaxiIM IM608 and Autel MaxiIM IM608 PRO.
In fact there is no big different between both.The main different is IM608 PRO with the XP400 Pro Key Programmer ,but if you you have the Autel MaxiIM IM608 ,You can just purchase XP400 Pro separately to do same function as IM608 PRO.
Autel MaxiIM IM608 PRO Highlights:
1. Upgraded Version of Autel IM608 Key Programmer
2. One Year Free Update Online on Autel Official Website
3. Comes with XP400 Pro which adds more functionality for BMW, Mercedes-Benz, as well as EEPROM reading
4. Used with IMKPA Accessories Which adds BMW EWS3 key learning, Benz NEC key learning and Benz ESL_W209 read/write/erase
5. Existing Autel IM508/ IM608 Users Can Upgrade To IM608 Pro by Purchasing XP400 Pro Programmer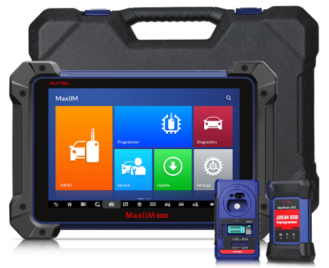 Autel MaxiIM IM608 Functions:
1.Read & Clear Fault Codes | Short description & code provided (can clear faults & warning lights)
2. Service Functions | Oil light / EPB / BMS / SAS / DAF etc
3.Access Live Data | Data from the ECU/Modulesnsors displayed in real-time (Oxygen sensor-rich/lean etc)
4.Actuation/Component Testing | Actuate (switch on/off) to diagnose functionality (relays, fans, locks etc)
5.Coding Functions | Allows you to change vehicle parts that need to be "coded" (Injectors, ABS, starters etc)
6.Flashing/ Reprogramming | Advanced updating/coding of ECU's online through a J2534 pass-through flashing device
7.Advanced Key Programming | IMMO functions, Transponder read/write/identify, MCU/EEPROM chip read/write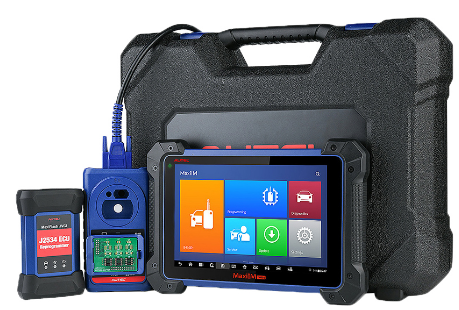 If you want to learn more about IM608 or IM608 PRO .You can search on our store :www.obdii.shop ,or email to us :sales@obdii.shop .