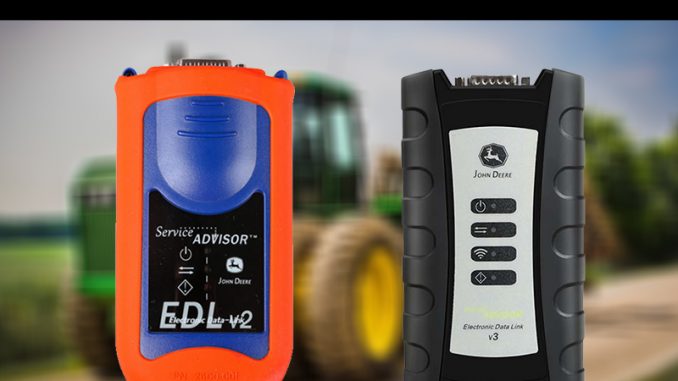 John Deere Service Advisor is a comprehensive software system designed to provide unparalleled support for John Deere equipment owners and technicians. This article aims to shed light on the key aspects of Service Advisor coverage, highlighting its importance and benefits for both individuals and businesses in the agricultural industry.
1. What is John Deere Service Advisor?
John Deere Service Advisor is a diagnostic and repair software package developed by the renowned agricultural machinery manufacturer, John Deere. It acts as a virtual technician, providing advanced diagnostics, troubleshooting guidance, and repair information to ensure the smooth operation and maintenance of John Deere equipment.
2. John Deere Service Advisor Coverage:
The coverage offered by John Deere Service Advisor encompasses a wide range of equipment, including tractors, combines, sprayers, harvesters, and more. This powerful software is compatible with both older and newer John Deere models, ensuring that owners and technicians can access the necessary information regardless of the equipment's age.
4WD Loader
John Deere 84
John Deere 444
John Deere 544
John Deere 644
John Deere 844
John Deere 344E
John Deere 344G
John Deere 344H
John Deere 344J
John Deere 344K
John Deere 444C
John Deere 444CH
John Deere 444D
John Deere 444E
John Deere 444G
John Deere 444H
John Deere 444J
John Deere 444JR
John Deere 444K
John Deere 524K
John Deere 524K-II
John Deere 524L
John Deere 544A
John Deere 544B
John Deere 544C
John Deere 544CFB
John Deere 544D
John Deere 544DFB
John Deere 544DH
John Deere 544E
John Deere 544EH
John Deere 544ELL
John Deere 544ETC
John Deere 544G
John Deere 544GH
John Deere 544GL
John Deere 544GT
John Deere 544H
John Deere 544J
John Deere 544K
John Deere 544K-II
John Deere 544L
John Deere 624E
John Deere 624EH
John Deere 624G
John Deere 624H
John Deere 624J
John Deere 624K
John Deere 624K-II
John Deere 624KR
John Deere 624L
John Deere 644A
John Deere 644B
John Deere 644C
John Deere 644D
John Deere 644E
John Deere 644EH
John Deere 644ER
John Deere 644G
John Deere 644H
John Deere 644H MH
John Deere 644J
John Deere 644K
John Deere 644K Hybrid
John Deere 724J
John Deere 724K
John Deere 744E
John Deere 744H
John Deere 744H MH
John Deere 744J
John Deere 744K
John Deere 744K-II
John Deere 744L
John Deere 824J
John Deere 824K
John Deere 824K-II
John Deere 824L
John Deere 844J
John Deere 844K
John Deere 844K-II
John Deere 844K-III
John Deere 844K-III AH
John Deere 844L
John Deere 844LA
John Deere 844LAH
John Deere 944K
John Deere TC44H
John Deere TC54H
John Deere TC62H
John Deere WL53
John Deere WL56
ADT
John Deere 250D Series II
John Deere 300D Series II
John Deere 410E
John Deere 370E
John Deere 310E
John Deere 460E
John Deere 260E
AG
John Deere ISOBUS Implement
Alternate
TIMBERJACK 850
Attachment
John Deere 4048
John Deere 110AHagie HSTB
John Deere 114A
John Deere HH135
John Deere HH145Hagie DTB
John Deere HH90
John Deere 201Hagie NTB
John Deere HH115
John Deere 24
John Deere 23B
John Deere 110
John Deere 23A
John Deere 26Hagie BoomHagie CCI
John Deere 4552
John Deere HH125
Apollo Series
John Deere Transaxle
Axles
John Deere 1200
John Deere 1400
John Deere 1600
Backhoe
John Deere 310
John Deere 410
John Deere 510
John Deere 300D
John Deere 310A
John Deere 310B
John Deere 310C
John Deere 310D
John Deere 310E
John Deere 310G
John Deere 310J
John Deere 310K
John Deere 310K EP
John Deere 310L
John Deere 310L EP
John Deere 310SE
John Deere 310SG
John Deere 310SJ
John Deere 310SJ TC
John Deere 310SK
John Deere 310SK TC
John Deere 310SL
John Deere 310SL HL
John Deere 315C
John Deere 315CH
John Deere 315D
John Deere 315SE
John Deere 315SG
John Deere 315SJ
John Deere 315SK
John Deere 315SL
John Deere 325J
John Deere 325K
John Deere 325SK
John Deere 325SL
John Deere 410B
John Deere 410C
John Deere 410D
John Deere 410E
John Deere 410G
John Deere 410J
John Deere 410J TC
John Deere 410K
John Deere 410K TC
John Deere 410L
John Deere 415B
John Deere 435E
John Deere 500A
John Deere 500B
John Deere 500C
John Deere 510B
John Deere 510C
John Deere 510D
John Deere 515B
John Deere 610B
John Deere 610C
John Deere 710B
John Deere 710C
John Deere 710D
John Deere 710G
John Deere 710J
John Deere 710K
John Deere 710L
Boom Harvester
John Deere CH8
Bundler
TIMBERJACK 1490D
CF Management Solutions
John Deere TimberMatic Maps
John Deere TimberManager
John Deere TimberNavi
Communication
John Deere JDLink
Compact Excavator
HITACHI EX27u
HITACHI Zaxis50u-3
HITACHI Zaxis26u-5N
HITACHI EX17u
HITACHI Zaxis35u-5N
HITACHI Zaxis17u-5N
HITACHI Zaxis27u
HITACHI Zaxis17u-2
HITACHI EX50u
HITACHI Zaxis60USB-5N
HITACHI Zaxis35u-2
HITACHI Zaxis27u-2
HITACHI Zaxis50u-5N
HITACHI Zaxis50u
HITACHI Zaxis27u-3
HITACHI EX35u
HITACHI Zaxis50u-2
HITACHI Zaxis60USB-3
HITACHI Zaxis35u-3
HITACHI Zaxis35u
HITACHI Zaxis30U-5N
John Deere 17D
John Deere 50ZTS
John Deere 60D
John Deere 26G
John Deere 35CZTS
John Deere 27CZTS
John Deere 35D
John Deere 50D
John Deere 27D
John Deere 50CZTS
John Deere 30G
John Deere 17ZTS
John Deere 27ZTS
John Deere 35ZTS
John Deere 17G
John Deere 50G
John Deere 35G
John Deere 60G
Compact Loader
John Deere 204L
John Deere 244K
John Deere 304J
John Deere 304K
John Deere 204K
John Deere 244L
John Deere 344L
John Deere 244E
John Deere 324J
John Deere 324K
John Deere 244H
John Deere 244J
John Deere 244K-II
John Deere 304H
John Deere 304L
John Deere 324H
John Deere 324L
Compactor
John Deere 646
John Deere 646B
John Deere 646C
Crawler
John Deere 350
John Deere 450
John Deere 550
John Deere 555
John Deere 655
John Deere 750
John Deere 755
John Deere 764
John Deere 850
John Deere 855
John Deere 1010
John Deere 2010
John Deere 1050C
John Deere 1050J
John Deere 1050K
John Deere 1050K PL
John Deere 350B
John Deere 350C
John Deere 350D
John Deere 350WT
John Deere 355D
John Deere 400G
John Deere 450B
John Deere 450C
John Deere 450D
John Deere 450E
John Deere 450ELT
John Deere 450G
John Deere 450H
John Deere 450J
John Deere 450K
John Deere 455D
John Deere 455E
John Deere 455G
John Deere 550A
John Deere 550B
John Deere 550G
John Deere 550H
John Deere 550J
John Deere 550K
John Deere 555A
John Deere 555B
John Deere 555G
John Deere 605C
John Deere 605K
John Deere 650G
John Deere 650H
John Deere 650J
John Deere 650K
John Deere 655B
John Deere 655C
John Deere 655K
John Deere 700H
John Deere 700J
John Deere 700J-II
John Deere 700K
John Deere 750B
John Deere 750BLT
John Deere 750C
John Deere 750J
John Deere 750J-II
John Deere 750K
John Deere 750WT
John Deere 755A
John Deere 755B
John Deere 755C
John Deere 755D
John Deere 755K
John Deere 850B
John Deere 850C
John Deere 850J
John Deere 850J-II
John Deere 850JR
John Deere 850K
John Deere 850L
John Deere 850L PL
John Deere 950C
John Deere 950J
John Deere 950KLiebherr LR612Liebherr PR714
Delimber
TIMBERJACK D245
Excavators
HITACHI EX5600-7LD
HITACHI EX2600-7LD
HITACHI EX1200-7
HITACHI EX1200-5C
HITACHI Zaxis130-5G
HITACHI EX3600-7BH
HITACHI Zaxis670LC-5A
HITACHI Zaxis350LC-5A
HITACHI Zaxis190W-6N
HITACHI Zaxis210-5A
HITACHI EX3600-7LD
HITACHI EX5600-7BH
HITACHI EX8000-6
HITACHI Zaxis210LC-5A
HITACHI EX2600-7BH
XCG 240LC-8B
XCG 210LC-8B
XCG 330LC-8B
John Deere 30
John Deere 50
John Deere 70
John Deere 80
John Deere 110
John Deere 120
John Deere 370
John Deere 490
John Deere 595
John Deere 690
John Deere 750
John Deere 790
John Deere 792
John Deere 890
John Deere 990
John Deere 120C
John Deere 120D
John Deere 130G
John Deere 130GLC
John Deere 135C RTS
John Deere 135D
John Deere 135G
John Deere 160CLC
John Deere 160DLC
John Deere 160GLC
John Deere 160LC
John Deere 180CW
John Deere 180GLC
John Deere 190DW
John Deere 190E
John Deere 190GW
John Deere 200CLC
John Deere 200D
John Deere 200DLC
John Deere 200G
John Deere 200LC
John Deere 210CW
John Deere 210GLC
John Deere 2144G
John Deere 220DW
John Deere 225CLC RTS
John Deere 225DLC
John Deere 230CLC
John Deere 230GW
John Deere 230LC
John Deere 240DLC
John Deere 240DLCR
John Deere 245GLC
John Deere 250GLC
John Deere 250GLCR
John Deere 270CLC
John Deere 270DLC
John Deere 270LC
John Deere 290D
John Deere 290GLC
John Deere 300GLC
John Deere 330CLC
John Deere 330LC
John Deere 345GLC
John Deere 350DLC
John Deere 350GLC
John Deere 370C
John Deere 380GLC
John Deere 450CLC
John Deere 450DLC
John Deere 450LC
John Deere 470GLC
John Deere 490D
John Deere 490E
John Deere 495D
John Deere 550LC
John Deere 590D
John Deere 595D
John Deere 600CLC
John Deere 650DLC
John Deere 670GLC
John Deere 690A
John Deere 690B
John Deere 690C
John Deere 690CR
John Deere 690D
John Deere 690DR
John Deere 690ELC
John Deere 70D
John Deere 75C
John Deere 75D
John Deere 75G
John Deere 790DLC
John Deere 790ELC
John Deere 792DLC
John Deere 800C
John Deere 80C
John Deere 850DLC
John Deere 85D
John Deere 85G
John Deere 870GLC
John Deere 890A
John Deere 892DLC
John Deere 892ELC
John Deere 992DLC
John Deere 992ELC
John Deere E130
John Deere E130-II
John Deere E130SC
John Deere E140-II
John Deere E140LC
John Deere E18ZS
John Deere E210-II
John Deere E210LC
John Deere E210SC
John Deere E230-II
John Deere E230LC
John Deere E240-II
John Deere E240LC
John Deere E240SC
John Deere E260-II
John Deere E260LC
John Deere E300LC
John Deere E330-II
John Deere E330LC
John Deere E360-II
John Deere E360LC
John Deere E360SC
John Deere E36ZS
John Deere E380-II
John Deere E400-II
John Deere E400LC
John Deere E60
John Deere E68
John Deere Zaxis870LC-5A
Feller Buncher
TIMBERJACK 608S
TIMBERJACK 608
TIMBERJACK 840
TIMBERJACK 608B
TIMBERJACK 850
TIMBERJACK 950
TIMBERJACK 759G
TIMBERJACK 608L
TIMBERJACK 740
TIMBERJACK 900
John Deere 643
John Deere 493D
John Deere 643D
John Deere 643G
John Deere 643H
John Deere 643J
John Deere 643K
John Deere 643L
John Deere 643L-II
John Deere 653E
John Deere 653G
John Deere 693B
John Deere 693C
John Deere 693D
John Deere 703G
John Deere 753G
John Deere 753GL
John Deere 753J
John Deere 759G
John Deere 759J
John Deere 793D
John Deere 803M
John Deere 843G
John Deere 843H
John Deere 843J
John Deere 843K
John Deere 843L
John Deere 843L-II
John Deere 853G
John Deere 853J
John Deere 853M
John Deere 859M
John Deere 903G
John Deere 903J
John Deere 903K
John Deere 903M
John Deere 909J
John Deere 909K
John Deere 909M
John Deere 953G
John Deere 953J
John Deere 953K
John Deere 953M
John Deere 959J
John Deere 959K
John Deere 959M
Felling Head
John Deere FS50
John Deere FR24B
John Deere FR21B
John Deere FD55
John Deere FD22B
John Deere FS22B
John Deere FR22B
John Deere FD45
John Deere FR50
TIMBERJACK FB20
TIMBERJACK FD18
TIMBERJACK FD21
TIMBERJACK FD22
TIMBERJACK FD45
TIMBERJACK FG18
TIMBERJACK FG22
TIMBERJACK FS20
TIMBERJACK FS24
Waratah FL85
Waratah FL100
Forestry Swing Machine
John Deere 2154D
John Deere 2154G
John Deere 2156G
John Deere 2454D
John Deere 2654GLC
John Deere 2656GLC
John Deere 2954D
John Deere 3154G
John Deere 3156G
John Deere 3754D
John Deere 3754GLC
John Deere 3756GLC
Forklift
John Deere 380
John Deere 480
John Deere 480A
John Deere 480B
John Deere 480C
John Deere 482C
John Deere 485E
John Deere 486E
John Deere 488E
Forwarder
TIMBERJACK 1010D
TIMBERJACK 1410D
TIMBERJACK 810D
TIMBERJACK 1110D
TIMBERJACK 1010
TIMBERJACK 1711D
TIMBERJACK 1010B
TIMBERJACK 1710D
John Deere 810D
John Deere 1058
John Deere 1158
John Deere 1458
John Deere 1758
John Deere 1010D
John Deere 1010E
John Deere 1010G
John Deere 1110D
John Deere 1110E
John Deere 1110G
John Deere 1210E
John Deere 1210G
John Deere 1410D
John Deere 1510E
John Deere 1510G
John Deere 1710D
John Deere 1710E
John Deere 1711D
John Deere 1910E
John Deere 1910G
John Deere 810E
John Deere 910G
John Deere Traction Winch
Harvester
TIMBERJACK 759GH
TIMBERJACK 1270D
TIMBERJACK 850
TIMBERJACK 1070D
TIMBERJACK 608B
TIMBERJACK 608L
TIMBERJACK 1470D
TIMBERJACK 770D
TIMBERJACK 950
TIMBERJACK 608S
TIMBERJACK 900
John Deere 1063
John Deere 1263
John Deere 1070D
John Deere 1270D
John Deere 1470D
John Deere 703GH
John Deere 703JH
John Deere 753G
John Deere 753GL
John Deere 753JH
John Deere 759GH
John Deere 759JH
John Deere 770D
John Deere 803MH
John Deere 853JH
John Deere 853MH
John Deere 859MH
John Deere 903JH
John Deere 903KH
John Deere 903MH
John Deere 909JH
John Deere 909KH
John Deere 909MH
John Deere 953MH
John Deere 959MH
John Deere 970D
John Deere 1070E
John Deere 1170E
John Deere 1270E
John Deere 1470E
Harvester Head
Waratah H215
Waratah H480C
Waratah HTD316C
Waratah HTH616
Waratah HTH616C
Waratah HTH618C
Waratah HTH620
Waratah HTH622
Waratah HTH622B
Waratah HTH622C 4X4
Waratah HTH623C
Waratah HTH624
Waratah HTH624C
Waratah HTH624C 4×4
Waratah HTH625C
Waratah HTH626
TIMBERJACK 745
TIMBERJACK H762C
TIMBERJACK 758HD
TIMBERJACK H742
TIMBERJACK H290
TIMBERJACK H752
TIMBERJACK 762C
TIMBERJACK H270
John Deere H412
John Deere 745
John Deere 758HD
John Deere 762C
John Deere H215
John Deere H270
John Deere H270E
John Deere H290
John Deere H413
John Deere H414
John Deere H415
John Deere H480
John Deere H480C
John Deere H742
John Deere H752
John Deere H754
Information
John Deere Donor
JD Hand-Held Portable Products
John Deere 80G
Landscape Loader
John Deere 210LE
John Deere 210LJ
Landscaping
Frontier DT1136
Loader
John Deere 644L
John Deere 444L
Log Loader
TIMBERJACK 530B
TIMBERJACK 335C
TIMBERJACK 430B
TIMBERJACK 530
TIMBERJACK 437C
TIMBERJACK 330B
TIMBERJACK 430B Series II
TIMBERJACK 435C
TIMBERJACK 330
John Deere 335
John Deere 435
John Deere 535
John Deere 335C
John Deere 335D
John Deere 337E
John Deere 337E
John Deere 435 Series II
John Deere 435C
John Deere 437C
John Deere 437D
John Deere 437E
John Deere 535 Series II
Logger
John Deere 2554
John Deere 3554
John Deere 2054
John Deere 200LC
John Deere 330LC
John Deere 370
Mate. Hand Cut. and Shredders
John Deere 1312C
John Deere 1412E
John Deere 1510C
John Deere 1510D C
John Deere 1512E
John Deere 1612D E
John Deere 1810c
John Deere 1810D C
John Deere 1810E
John Deere 1812C
John Deere 1812D C
John Deere 1814C
John Deere 1814E
John Deere 2010D E
John Deere 2014D E
John Deere 2112D C
John Deere 2412D E
Measuring System
TIMBERJACK Timbermatic 10
Waratah TimberRite H-16
John Deere TimberMatic H
John Deere TimberMatic F
Motor Grader
John Deere 570
John Deere 670
John Deere 770
John Deere 570A
John Deere 570B
John Deere 620G
John Deere 622G
John Deere 670A
John Deere 670B
John Deere 670C
John Deere 670C Series II
John Deere 670CH
John Deere 670CH Series II
John Deere 670D
John Deere 670G
John Deere 670GP
John Deere 672A
John Deere 672B
John Deere 672CH
John Deere 672CH Series II
John Deere 672D
John Deere 672G
John Deere 672GP
John Deere 770A
John Deere 770AH
John Deere 770B
John Deere 770BH
John Deere 770C
John Deere 770C Series II
John Deere 770CH
John Deere 770CH Series II
John Deere 770D
John Deere 770G
John Deere 770GP
John Deere 772A
John Deere 772AH
John Deere 772B
John Deere 772BH
John Deere 772CH
John Deere 772CH Series II
John Deere 772D
John Deere 772G
John Deere 772GP
John Deere 870D
John Deere 870G
John Deere 870GP
John Deere 872D
John Deere 872G
John Deere 872GP
OEM Engines
John Deere 4039
John Deere 4045
John Deere 4239
John Deere 4276
John Deere 5030
John Deere 6059
John Deere 6068
John Deere 6076
John Deere 6081
John Deere 6090
John Deere 6090
John Deere 6101
John Deere 6105
John Deere 6125
John Deere 6135
John Deere 6136
John Deere 6329
John Deere 6359
John Deere 6414
John Deere 6466
John Deere 6531
John Deere 6619
John Deere 8955
John Deere 3029 FT4
John Deere Sea Trial
John Deere 3TNV86
John Deere 3TNV88
John Deere 4TNV86
John Deere 4TNV88
John Deere QSX15
OEM Winch
John Deere 40
John Deere 60
Other
John Deere Super Caddy
John Deere ICX
John Deere ICF
Planetary Drive
John Deere P120 P Series
John Deere P200 P Series
John Deere P25 P Series
John Deere P40 P Series
John Deere P5 P Series
John Deere P65 P Series
PTO
John Deere F20 Series
Pump Drive
John Deere GPD1511
John Deere GPD2224
Scraper
John Deere 1810E
John Deere 1814E
John Deere 2112E
John Deere 1810c
John Deere 760
John Deere 760A
John Deere 762
John Deere 762A
John Deere 762B
John Deere 762B-II
John Deere 860
John Deere 860A
John Deere 860B
John Deere 862
John Deere 862B
John Deere 862B-II
John Deere 862PM
Shovel Logger
John Deere 959ML
Skid Steer
John Deere CT322
John Deere 24
John Deere 60
John Deere 90
John Deere 125
John Deere 170
John Deere 240
John Deere 250
John Deere 260
John Deere 270
John Deere 280
John Deere 313
John Deere 315
John Deere 317
John Deere 320
John Deere 325
John Deere 328
John Deere 332
John Deere 375
John Deere 570
John Deere 575
John Deere 675
John Deere 3375
John Deere 4475
John Deere 5575
John Deere 6675
John Deere 7775
John Deere 8875
John Deere 240 Series II
John Deere 24A
John Deere 250 Series II
John Deere 260 Series II
John Deere 270 Series II
John Deere 280 Series II
John Deere 312GR
John Deere 314G
John Deere 316GR
John Deere 317G
John Deere 318D
John Deere 318E
John Deere 318G
John Deere 319D
John Deere 319E
John Deere 320D
John Deere 320E
John Deere 320G
John Deere 323D
John Deere 323E
John Deere 324E
John Deere 324G
John Deere 325G
John Deere 326D
John Deere 326E
John Deere 328D
John Deere 328E
John Deere 329D
John Deere 329E
John Deere 330G
John Deere 331G
John Deere 332D
John Deere 332E
John Deere 332G
John Deere 333D
John Deere 333E
John Deere 333G
John Deere 675B
John Deere CT315
John Deere CT332
Skidder
TIMBERJACK 460D
TIMBERJACK 660C
TIMBERJACK 660D
TIMBERJACK 560
TIMBERJACK 660
TIMBERJACK 460
TIMBERJACK 460C
TIMBERJACK 240
TIMBERJACK 360
TIMBERJACK 460D
TIMBERJACK 360
TIMBERJACK 360C
TIMBERJACK 460
TIMBERJACK 560
TIMBERJACK 360D
TIMBERJACK 240C
TIMBERJACK 560D
TIMBERJACK 660C
TIMBERJACK 560D
TIMBERJACK 460D
TIMBERJACK 360D
TIMBERJACK 560D
TIMBERJACK 360
TIMBERJACK 360C
TIMBERJACK 460D
TIMBERJACK 460C
TIMBERJACK 460C
TIMBERJACK 660
TIMBERJACK 460C
TIMBERJACK 460
TIMBERJACK 460
TIMBERJACK 360C
TIMBERJACK 560C
John Deere 440
John Deere 540
John Deere 640
John Deere 740
John Deere 340D
John Deere 440A
John Deere 440B
John Deere 440C
John Deere 440CGS
John Deere 440D
John Deere 448D
John Deere 540A
John Deere 540B
John Deere 540BGS
John Deere 540D
John Deere 540E
John Deere 540G
John Deere 540G-II
John Deere 540G-III
John Deere 540H
John Deere 548D
John Deere 548E
John Deere 548G
John Deere 548G-II
John Deere 548G-III
John Deere 548H
John Deere 640D
John Deere 640E
John Deere 640G
John Deere 640G-II
John Deere 640G-III
John Deere 640GS
John Deere 640H
John Deere 640L
John Deere 640L-II
John Deere 648D
John Deere 648E
John Deere 648G
John Deere 648G-II
John Deere 648G-III
John Deere 648H
John Deere 648L
John Deere 648L-II
John Deere 740A
John Deere 740AGS
John Deere 740E
John Deere 740G
John Deere 740GS
John Deere 748E
John Deere 748G
John Deere 748G-II
John Deere 748G-III
John Deere 748H
John Deere 748L
John Deere 748L-II
John Deere 848G
John Deere 848H
John Deere 848L
John Deere 848L-II
John Deere 948L
John Deere 948L-II
Software
John Deere TimberLink
Telematics
John Deere JDLink
Tracked Harvester
John Deere 859MH
John Deere 803MH
John Deere 853MH
Tractor Loader
John Deere 210K
John Deere 210C
John Deere 210L EP
John Deere 210L
John Deere 210K EP
Tractors
John Deere 110
John Deere 301
John Deere 302
John Deere 401
John Deere 2355
John Deere 2755
John Deere 9120
John Deere 9220
John Deere 9230
John Deere 9320
John Deere 9330
John Deere 9420
John Deere 9430
John Deere 9520
John Deere 9530
John Deere 9630
John Deere 300B
John Deere 301A
John Deere 302A
John Deere 401B
John Deere 401C
John Deere 401D
John Deere 9370R
John Deere 9420R
John Deere 9420RX
John Deere 9460R
John Deere 9460RT
John Deere 9470R
John Deere 9620
John Deere 9470RT
John Deere 9470RX
John Deere 9510R
John Deere 9510RT
John Deere 9520R
John Deere 9520RT
John Deere 9520RX
John Deere 9560R
John Deere 9560RT
John Deere 9570R
John Deere 9570RT
John Deere 9570RX
John Deere 9620R
John Deere 9620RX
Transmission
John Deere DF180
John Deere DF230
John Deere DF250
John Deere DF500
John Deere EMD0630
John Deere 12700
John Deere 18000
John Deere 23000
John Deere 17000
John Deere 1000
John Deere 12000
John Deere 2000
John Deere 30000 or 31000
John Deere 50000
John Deere RC
Tree Harvester:
John Deere 743
John Deere 743A
Truck
John Deere 250C
John Deere 300C
John Deere 350C
John Deere 400C
John Deere 400D
John Deere 350D Series II
John Deere 400D
John Deere 350D
John Deere 300D
John Deere 250D
John Deere 400D Series II
John Deere 350D
John Deere 300D
John Deere 250D
Utility Vehicles
John Deere 6X4D
John Deere 4X2E
John Deere TE 4×2
Wheeled Harvester
John Deere 1270G
John Deere 1270E
John Deere 1470G
John Deere 1470G
John Deere 1270G
John Deere 1170E
John Deere 1070E
John Deere 1070G
John Deere 1170G
John Deere 1470E
John Deere 1270G
John Deere 1470G
John Deere 1270G
John Deere 1170G
John Deere 1070G
John Deere Traction Winch
John Deere 1470G
Winch
John Deere 4000
John Deere 6000
John Deere 4000S
Worksite Pro Attachment
John Deere 800
John Deere 850
John Deere 900
John Deere 911
John Deere 960
John Deere 3 Point Hitch
John Deere AB21
John Deere AB31
John Deere AB32
John Deere AB42
John Deere AB43
John Deere AD11
John Deere AD7
John Deere AH80
John Deere AT14
John Deere BA72
John Deere BA72C
John Deere BA84
John Deere BA84C
John Deere BA96
John Deere BA96C
John Deere BH10B
John Deere BH11
John Deere BH11B
John Deere BH7
John Deere BH8
John Deere BH9
John Deere BH9B
John Deere BL10
John Deere BL10B
John Deere BL6
John Deere BL6B
John Deere BL7
John Deere BL7B
John Deere BL8
John Deere BL8B
John Deere BL9
John Deere BL9B
John Deere BP72
John Deere BP72C
John Deere BP72F
John Deere BP84
John Deere BP84C
John Deere BP84F
John Deere BR60
John Deere BR60C
John Deere BR72
John Deere BR72C
John Deere BR84
John Deere BR84C
John Deere Bucket Grading Hea
John Deere Bucket Light Mater
John Deere Bucket Rock
John Deere Bucket Tooth
John Deere BV6
John Deere BV8
John Deere BV9
John Deere CA15
John Deere CA25
John Deere CP12
John Deere CP12B
John Deere CP12C
John Deere CP12D
John Deere CP16
John Deere CP18
John Deere CP18C
John Deere CP18D
John Deere CP24
John Deere CP24C
John Deere CP24D
John Deere CP30C
John Deere CP30D
John Deere DB84
John Deere DB96
John Deere GR72B
John Deere GR84B
John Deere GS60
John Deere GS66
John Deere GS66B
John Deere GS72
John Deere GS72B
John Deere GS78
John Deere GS78B
John Deere GS84
John Deere GS84B
John Deere GS88
John Deere GT72
John Deere GT80
John Deere GU60
John Deere GU66
John Deere GU72
John Deere GU78
John Deere HB100
John Deere HB100 Series II
John Deere HB15
John Deere HB15 Series II
John Deere HB30
John Deere HB30 Series II
John Deere HB50
John Deere HB50 Series II
John Deere HB60
John Deere HB75
John Deere HB75 Series II
John Deere HB85
John Deere HH100
John Deere HH15
John Deere HH20
John Deere HH20C
John Deere HH30
John Deere HH40
John Deere HH40C
John Deere HH50
John Deere HH60
John Deere HH60C
John Deere HH75
John Deere HH80
John Deere HH80C
John Deere LP72
John Deere LP78
John Deere LP84
John Deere MH60
John Deere MH60C
John Deere MH60D
John Deere MH72D
John Deere MP66
John Deere MP66B
John Deere MP72
John Deere MP72B
John Deere MP78
John Deere MP78B
John Deere MP84
John Deere MP84B
John Deere NF44
John Deere PA15
John Deere PA15B
John Deere PA30
John Deere PA30B
John Deere PA40
John Deere PC10
John Deere PC4
John Deere PC7
John Deere PF45
John Deere PF60
John Deere PR60
John Deere PR72
John Deere PR72B
John Deere PR72S
John Deere PR84B
John Deere PR96
John Deere PR96B
John Deere RB72
John Deere RB84
John Deere RB96
John Deere RC60B
John Deere RC60L
John Deere RC72
John Deere RC72B
John Deere RC72L
John Deere RC78
John Deere RC78B
John Deere RL66
John Deere RL84
John Deere RR72
John Deere RR78
John Deere RR84
John Deere RS72
John Deere RT52
John Deere RT55
John Deere RT66
John Deere RT73
John Deere RX72
John Deere RX84
John Deere SA60
John Deere SA72
John Deere SB60
John Deere SB60B
John Deere SB72
John Deere SB72B
John Deere SB72H
John Deere SB78
John Deere SB78B
John Deere SB78H
John Deere SB84
John Deere SB84B
John Deere SB84H
John Deere SD72
John Deere SD84
John Deere SP10
John Deere SP10B
John Deere SP10C
John Deere SP12B
John Deere SP8
John Deere SP8C
John Deere SS30
John Deere TR36
John Deere TR36B
John Deere TR36H
John Deere TR48
John Deere TR48B
John Deere TR48H
John Deere TR60
John Deere TR60B
John Deere VR66
John Deere VR66B
John Deere VR66C
John Deere VR73
John Deere VR73B
John Deere VR73C
John Deere VR84
John Deere VR84B
John Deere VR84C
John Deere Service Advisor