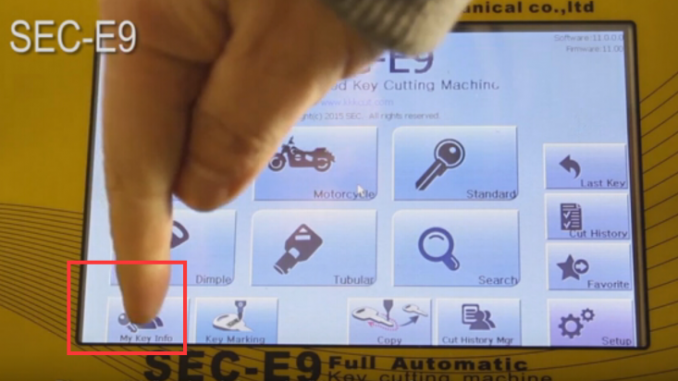 SEC-E9 is all-in-one key cutting machine which can be easily operated by users steadily thanks to the state-of-art technique. It combines the mechanical and electronic precision to guarantee unique key cutting performances and quality.
But there have some customer dont know how to add key date with it , so lets check the steps as bellowing :
1.Power on the SEC-E9 key cutter
Click "my key information" button at left bottom on the home page to go to next page.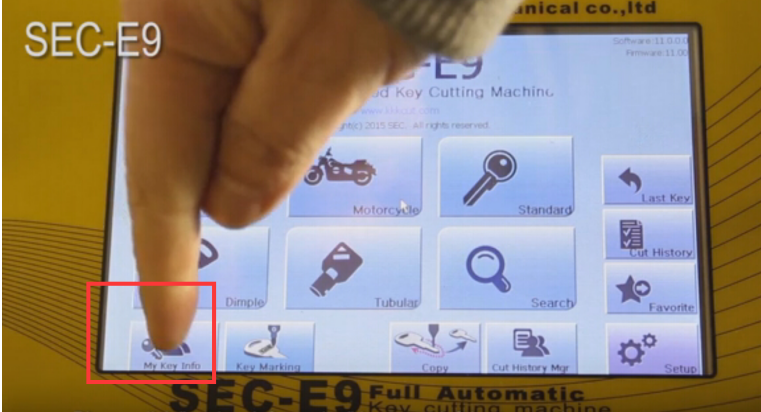 2.Please click "create new" button at right bottom on screen.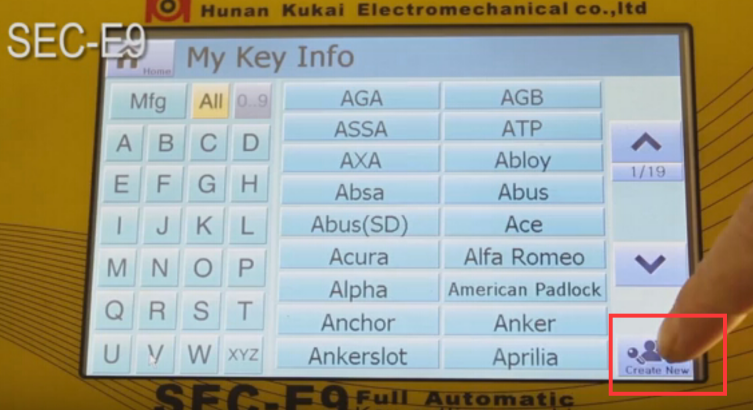 Please pay attention to alerts, and please click "OK" button if you are familiar with details of key
3.Click input field at upper right, then click the right keyboard button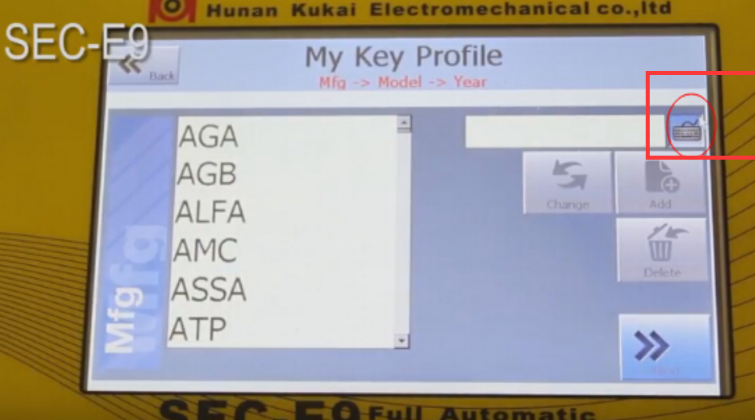 Input new needed manufacturers of keys, locks or cars, then click "OK" button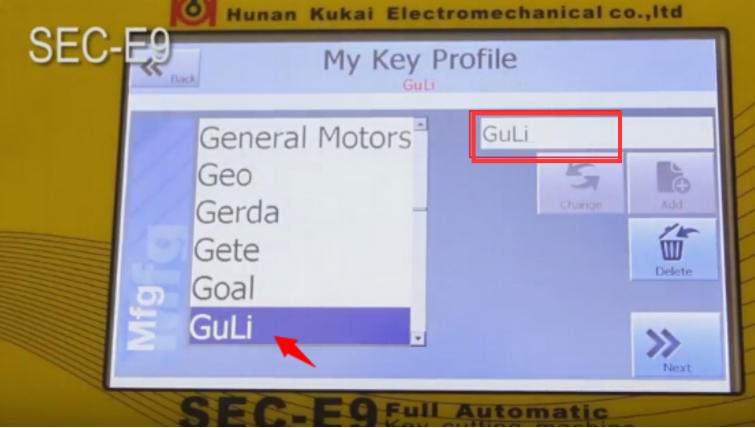 4.Please click "Add" button to add manufacturer name to left list
Input new needed models of keys, locks or cars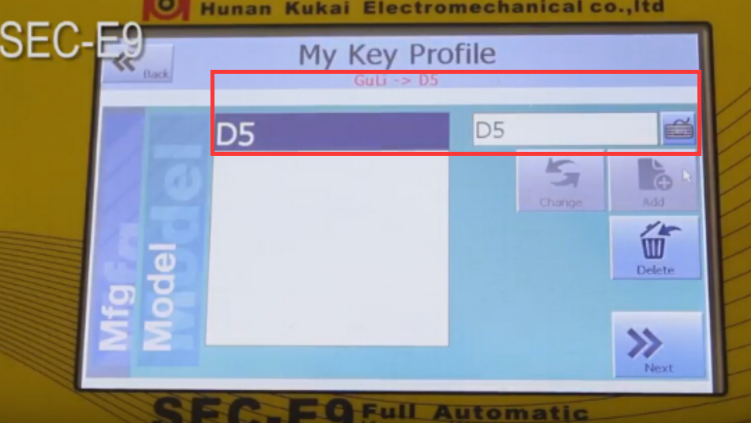 5.click "Add" button to add input model to list
Select model you added, then click Next bottom
Then input model production year (Year from and Year to)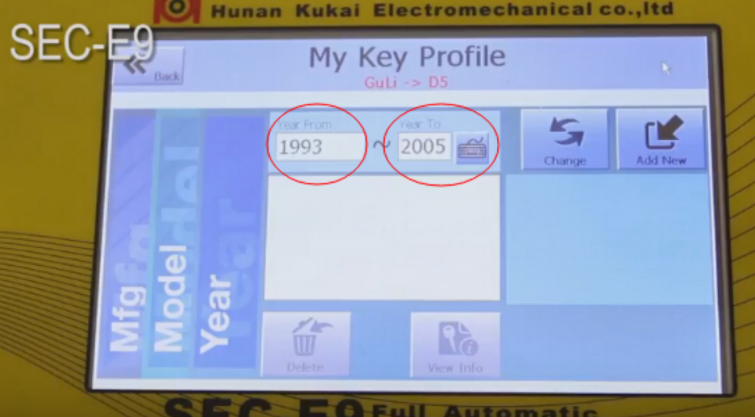 6.Click "Add new" button
Select the new option and click "select card" button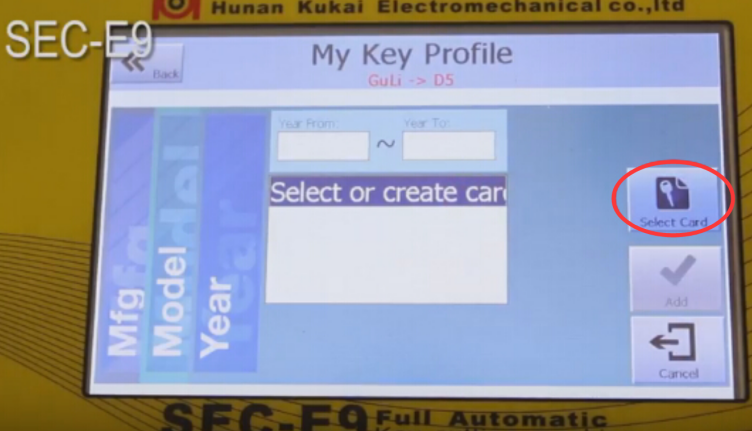 Input key information according step by step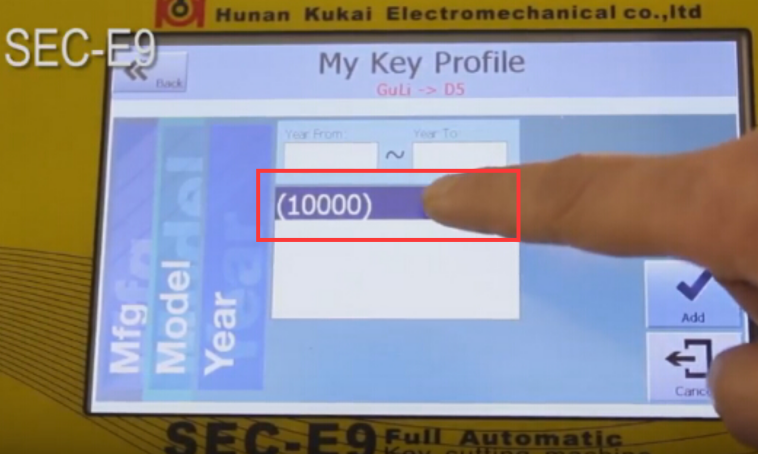 7.Then select Create & Select button
Then go to next page, you will see a data ID number in list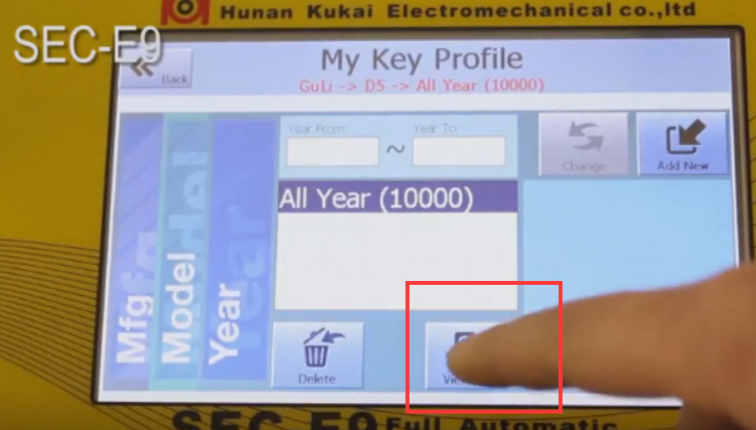 8.Click "Add" button, and it means you finish adding data.
Click "View information" button to view input data.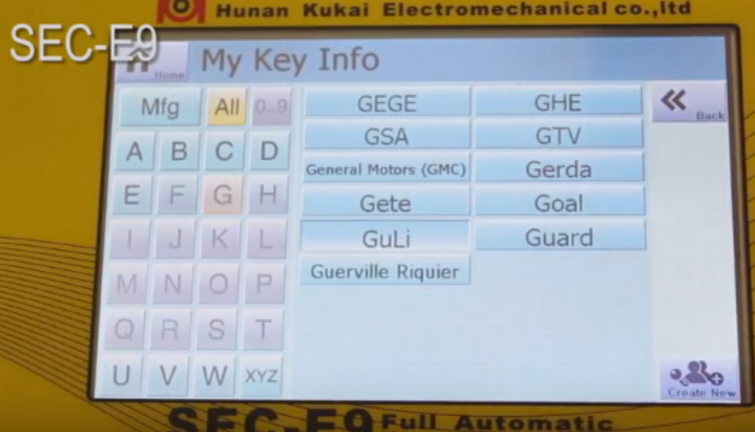 Back to SEC-E9 key cutting machine home page and enter "my key information" page, and you will find the added manufacturer and model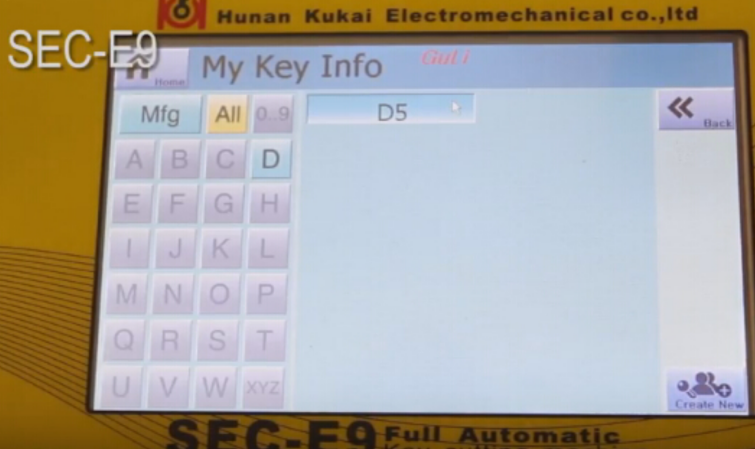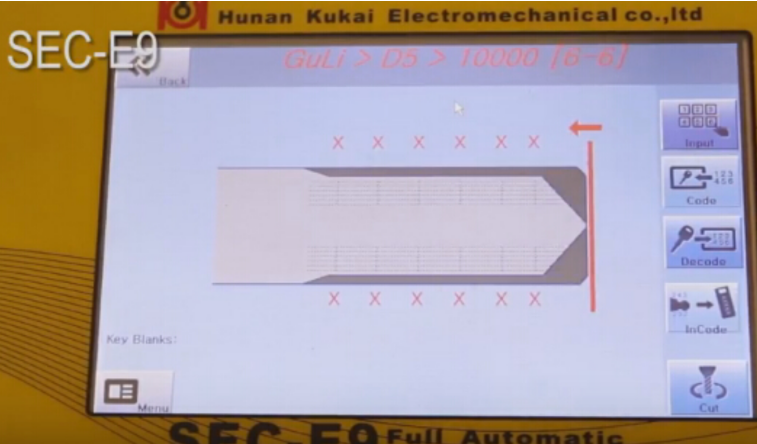 You can cut keys now
More interesting , welcome to check www.obdii.shop