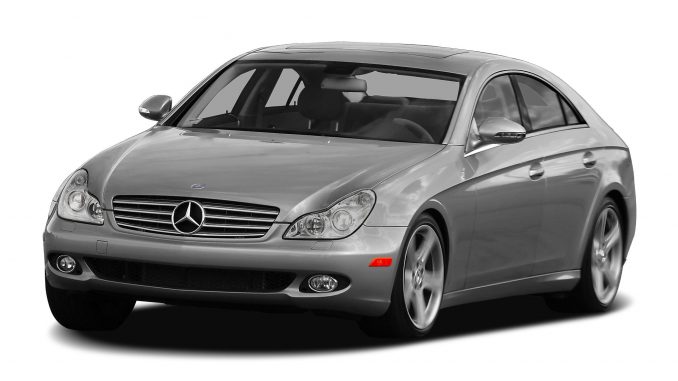 With cars, it is always important to ensure that TCM modules are in good working condition, especially since it serves critical functions in helping your car run smoothly and efficiently. Since it sends OBD2 codes to your car's computer, it is vital to keep this in proper working order; otherwise, it may affect not only the way your car drives, but also result in expensive, time-consuming mechanical repairs.
The transmission control module in your vehicle (aka TCM, or conductor, or electro-hydraulic control unit) serves multiple important functions: it works with both the engine and transmission to keep your car working, detects malfunctions, and communicates these to your car's computer, resulting in more efficient use of fuel, less wear-and-tear on gears, and improvement in the overall quality of your transmission.
Now, I will share with you a case study involving one of my longtime YouTube supporters, Tommy. He works at a diesel repair shop but enjoys tinkering with his own car on the side. He hired me because he replaced the TCM on his Mercedes Benz 2007 CLS class but could not get it to connect to the server to program the module. He hired me to identify the problem AND assist him with the programming procedure.
As an Autel diagnostic consultant, I provide personal support to my clients, and I would like to share the process that allowed my client to achieve the end results. This is what you will learn:
The location of the Mercedes TCM module
​How to extract the module safely
​Step-by-step instructions on how to program the TCM
​What to do when you encounter a "can't match SNC date from server" error (and how you can get a 24-hour turnaround time)
​Where to get your Benz repair information in order to properly diagnose your vehicle
There are only a few main things you need to do this procedure: an Autel Maxisys Elite tablet with a valid Autel subscription, a strong wifi connection, and a battery maintainer. Oh, plus a big basin to catch all the fluid that will surely come out!
The first thing we discovered when we logged into the client's tablet was that the primary reason he couldn't connect to Autel servers was that he hadn't registered his device yet. As soon as we registered it, his subscription began, and he didn't even have to pay the US$ 1,200 update fee!
The TCM Module Position
Now, a word of caution: this is a very messy job. The location of the TCM is at the base of the vehicle, and you need to elevate it to access it.
You need to remove the splash panel cover and drain out all the oil by removing the drain plug. You need to have a big enough basin to collect all the fluid that comes out because it will come out in layers
​When you remove the screws from the transmission fluid pan, you will see the valve body. Remove the filter that's in there
​Now, this step is very important: BEFORE you remove the valve body, you have to disconnect the wiring plug that's connected to the conductor plate, otherwise, you will end up damaging the whole conductor plate connector. Be prepared to collect more fluid as you remove the valve body
​One of my biggest tips here is to label everything in the Soleniod. This way, you can cross-reference everything and be able to put things back exactly where they were
​And now you've found your car's beautiful TCM module
Programming the TCM Module
You need to have the USB cable that came with your kit when it comes to this part.
Go to "programming," "programming and coding," then click "transmission" which will take you to the sequence: press "control module programming" on the top middle
​You will receive a warning, confirming that the value will be changed, click "yes" and you will need to verify the VIN number. After this, it will basically just do its thing, and there will be a file downloaded, and that's it
​It will ask you to turn on the ignition, and you're pretty much done
DATA LODGING
What happens when data is lodged and submitted?
Data lodging just means collecting data over a certain period of time when you're doing your diagnostic session. It monitors a process using sensors linked to your car computer. Plainly, it detects the health status of the Autel software, making sure that all control units in the vehicle are functioning well. This information is critical and can save you a lot of time, helping you pinpoint exactly where the problem is.
Our engineers have told me many times that the reason the coding won't work is that the hardware level is different, and they don't match.
Many of you say, you submit the data lodging, but you only receive a response after a few days.
Autel goes through thousands of this information a day. Data gets submitted to an engineer who then analyzes it and sends the data back to you.
What I do to address this issue is to get the client's serial number, it will go through my system, then it will be sent to the engineer in charge of that manufacturer, who will then send it back to me and the client within 24 hours. So, what I suggest you do if you have no access to this type of service is: call up your supplier and have them follow up manually for you. It speeds up the process enormously.
REPAIR INFORMATION
Usually, when the programming is done, I like to go back and run a diagnostic scan to check and make sure there are no codes left. Initially, the TCM had no faults, but after running the scan, I found two, both of which have something to do with the CAN network. When I asked my client to try and test drive the car, he informed me that though we had run the programming on the TCM module successfully as confirmed by the Autel engineer, the problems he had before were still there.
I recommended that he go to the Mercedes Benz website and purchase a day subscription where you can get all the car schematics, repair procedures, wiring diagrams, etc. so that we can figure out exactly where the issue is located. Otherwise, you will waste a lot of time googling what could be wrong, when even known websites may not have much information on Mercedes or other European vehicles.
So what we found out was that the TCM was monitoring and working with the vehicle speed position of the selector level, acceleration pedal position, the state of the transmission, and also signals the control area network; however, there is a missing or invalid drive authorization system and that the CAN communication with the control unit needed to be checked. Everything pointed back to an issue with this CAN network, the central gateway control unit.
So, what exactly is CAN? It is a communication standard that allows the various modules in a vehicle to communicate with one another via a common "data bus" circuit in the wiring system. It's like a high-speed internet connection that allows data and commands to zip back and forth from one module to another. It works by allowing the Powertrain Control Module (PCM), antilock brake/traction control/stability control system, electronic steering, electronic suspension, automatic climate control system, keyless entry system, lighting control modules, and dozens of other systems and modules to all be electronically interconnected.
Now, diagnostic isn't my strong suit, but I can recommend you do two things –
Check the power to the module
​Check the CAN connection to the module
If you've done all these tests and they all came out alright, there could be an issue with the control unit itself.
With Mercedes vehicles, everything will really be more costly, their purchase of a subscription and installing the repair procedure is not user-friendly, so I recommend that you go to my website: www.auteltech.co.za and apply for diagnostic tool consultation and I will be more than happy to help you navigate their site.
Remember, most vehicle repairs should not be put off. It's never recommended for you to wait and see whenever you experience issues since your transmission and engine can sustain more damage, and this may end up costing you more in the long run. With vehicle maintenance and ownership, it's always "better to be safe than sorry."