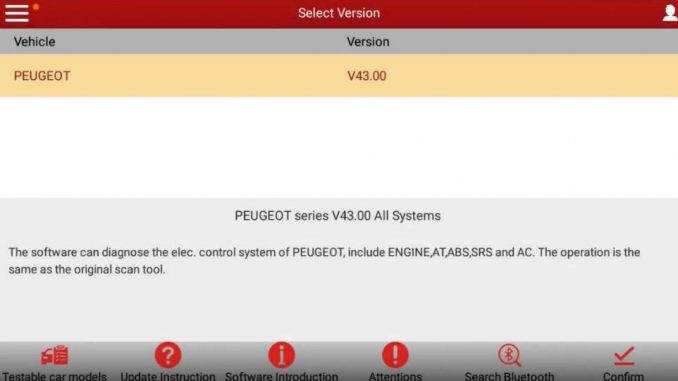 Launch X431 V 8inch Tablet is a new diagnostic tool. It supports up to 69 car brands about 220 car models from European, USA and Asian. Here share the method for calibrating the steering wheel angle sensor of 2011 PEUGEOT 408 by Launch X431 pro.
Procedures:
Open Launch X431 pro Menu
Select "PEUGEOT V43.00"
Note: The software can diagnose the elec. Control system of PEUGEOT, include ENGINE, AT, ABS, SRS and AC. The operation is the same as the original scan tool.
Checking the Bluetooth connection status…
Select "Manually Select" -> "Cars" -> "408"-> "408 (2010.01-2014.09)"




Please pay more attention to the warming info below:
On vehicles that have hands-free staring and access, place the hands-free remote control in the electronic key reader so that all the operations and services for diagnosing the engine ECU are operational.
Then click "OK"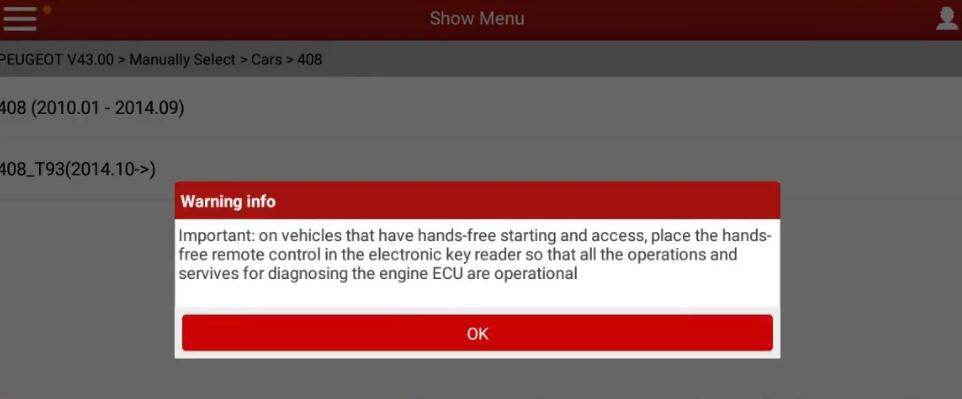 Reading VIN (Vehicle Identification Number)…
Read VIN info success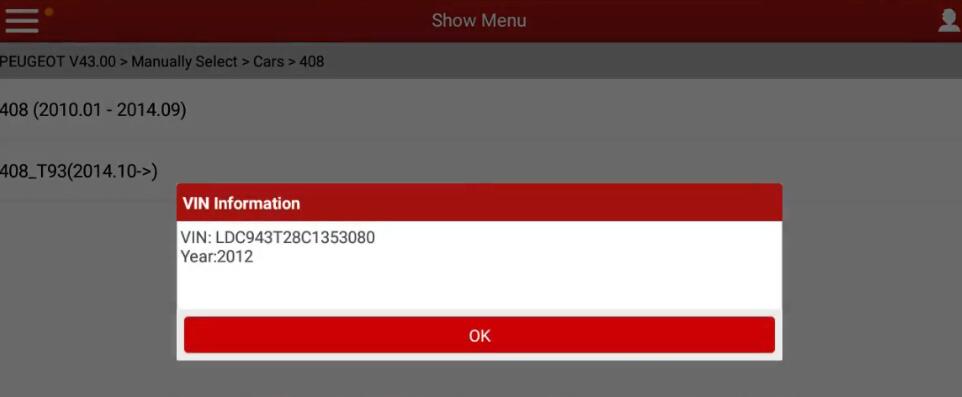 Select "Diagnosis"-> "System Selection"-> "Active and passive safety" ->another "Active and passive safety"




Switch on the ignition and click "OK"
Select "ESP 8.1"

It prompts "The ABS/ESP function deactivates above 10 km/h when a diagnostic session is opened. Avoid and road testing that might require operation of the ABS/ESP during this, as the emergency braking assistance and electronic brake force distribution functions are no longer available. For safety reasons, the ECU cannot maintain communications with the diagnostic tool when the vehicle speed is greater than 10 km/h. If you exceed this speed, you must return to the global test menu. Press on validate to continue or on return to the main menu.
Click "OK"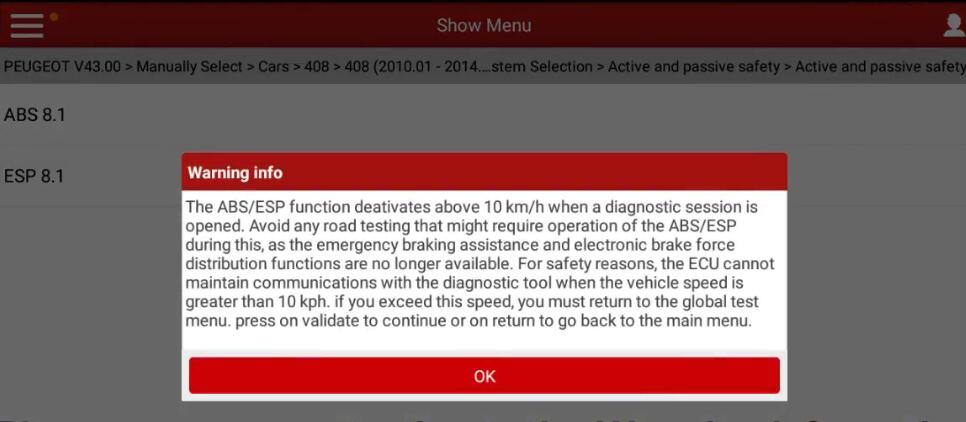 Select "Special Function"
Loading the data…
Select "Pack reparation"
Please pay more attention to the hints, and click "OK"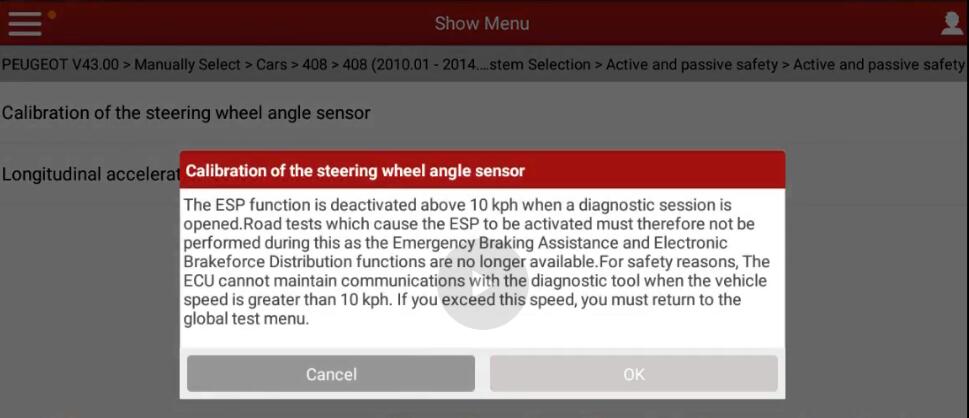 "Do you wish to start the calibration?"
Click "OK" to continue
It prompts "The calibration was successful. Erase the faults then read the faults. The 'steering wheel angle sensor calibration fault' should no longer appear. Check that the zero position of the steering wheel has been set by driving for 1or 2 km along straight roads and round bends (having disconnected the diagnostic tool). The fault LED should no longer illuminate. During this road test, there is no need to cause ESP regulation. Press on validate to return to the main menu."
Click "OK" and perform it according to the hints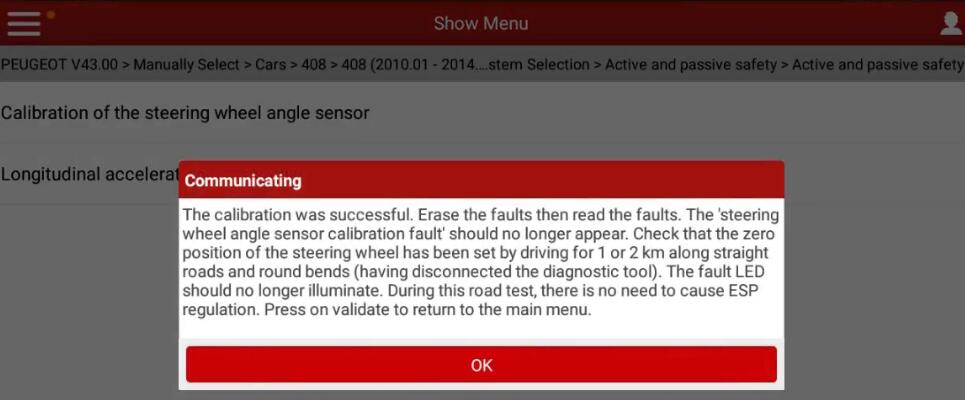 Job's done!