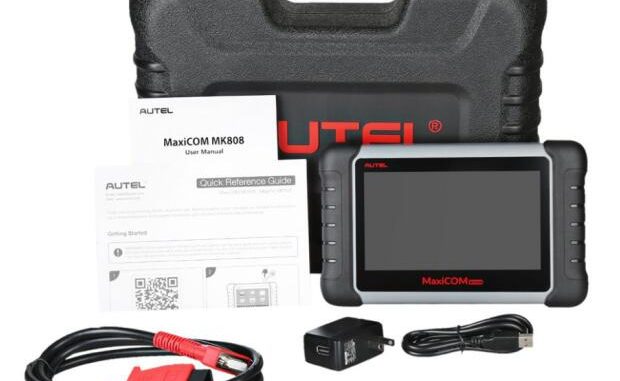 FAQs for Autel MaxiCOM MK808 OBD2 Diagnostic Scan Tool
Q: Does the Autel Maxicom MK808 scan tool support Bluetooth VCI connectivity?
A: No, it doesn't. The Autel Maxicom MK808 doesn't support Bluetooth VCI. If you want a gadget with Bluetooth VCI, then you will have to upgrade to a better scanner such as the Autel Maxicom MK808BT or Autel Maxicom MK808TS.
Q: Hi, do the MK808 & MP808K work with Bluetooth VCI?
A: No, neither of them supports Bluetooth function, so no need to buy Bluetooth VCI.
Q: Do you know if MK808 pro supports my Mazda diesel 2018 VIN NUMBER JMZGL621691544894 ?
A: Yes, it supports.
Q:Will this MK808 can work for 2004 Chevrolet Express Brake Bleed?
A:Yes , it can do it
Q: Toyota Fortuner 2018 Edition: MHFJB8GS5H1536408;
Isuzu Trooper 2003 Edition: PABUBR73GL3203114
Regular health and performance checks;
Indicators of required vehicle repairs and maintenance;
Specific and general guidance on existing faults and how to correct them, including the purchase of parts; A unit that is D.I.Y. user-friendly.
A: You can buy MK808.
Q: Which Autel tool support McLaren & Tesla? MK808 SUPPORT ?
A: NO, you can check 908S, 908SPro, Elite, 909, 919, Ultra.
Q: Do I have to pay in order to update the Autel Maxicom MK808 scan tool?
A: No and Yes. This scanner is promoted as having lifetime free updates. This is not true as it only comes with one year of free updates. After that, you can decide whether you want to update it or not. If you decide to update it after one year, then you will be charged a certain fee which many users say is costly. This does not seem right for the brand to market this product as having free updates. It is really misleading to many buyers.
Q: Which obd scanner is compatible and will perform the abs auto bleed on a 98 Chevy k1500
A:MK808 will be compatible