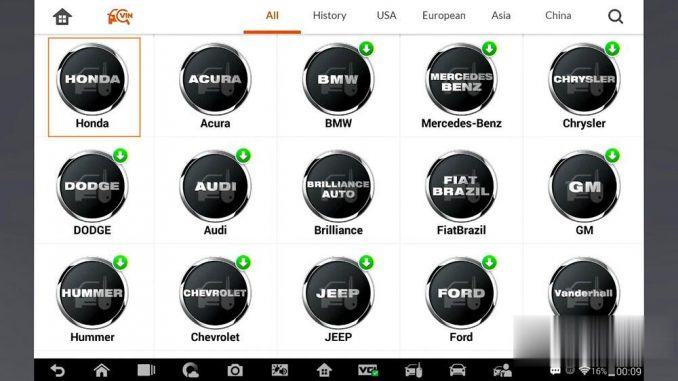 Today's article, I will demonstrate how to create a new key for 2020 Honda accord using AUTEL IM608 PRO.
Let's get started.
First establish a connection to the vehicle using the J2534 MaxiFlash JVCI included with the IM608 Pro.
Ensure that the tablet is connected to the Internet throughout the programming session and that J2534 is connected with IM608 Pro via Bluetooth, it's good practice before any key learning for immobilize procedure to perform a scan of the vehicle to ensure that there are no faults in the immo related systems that might prevent us from completing our task.
So let's get to it select IMMO on the tablet, then tap the VIN icon to auto detect your vehicle or manually input your vehicle's information.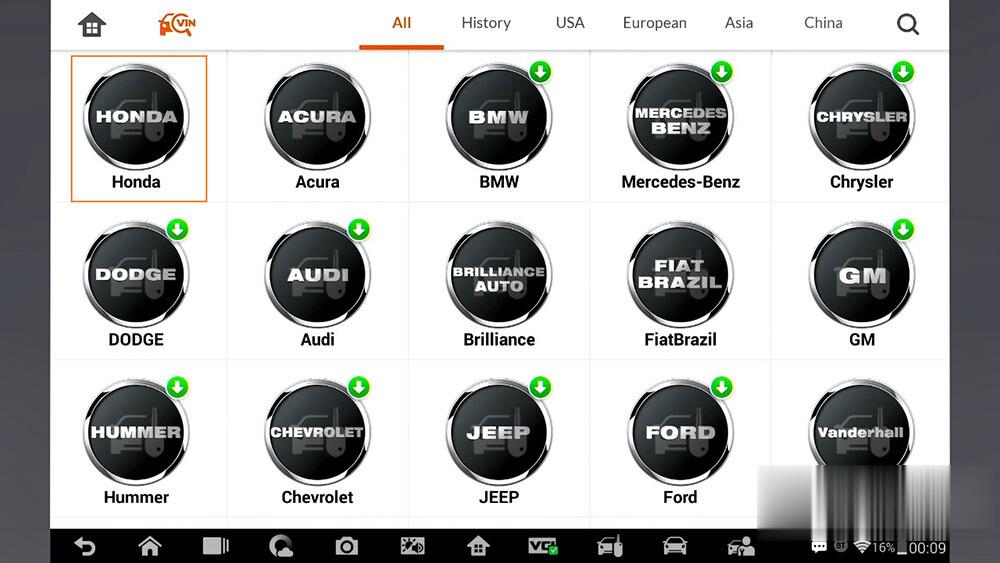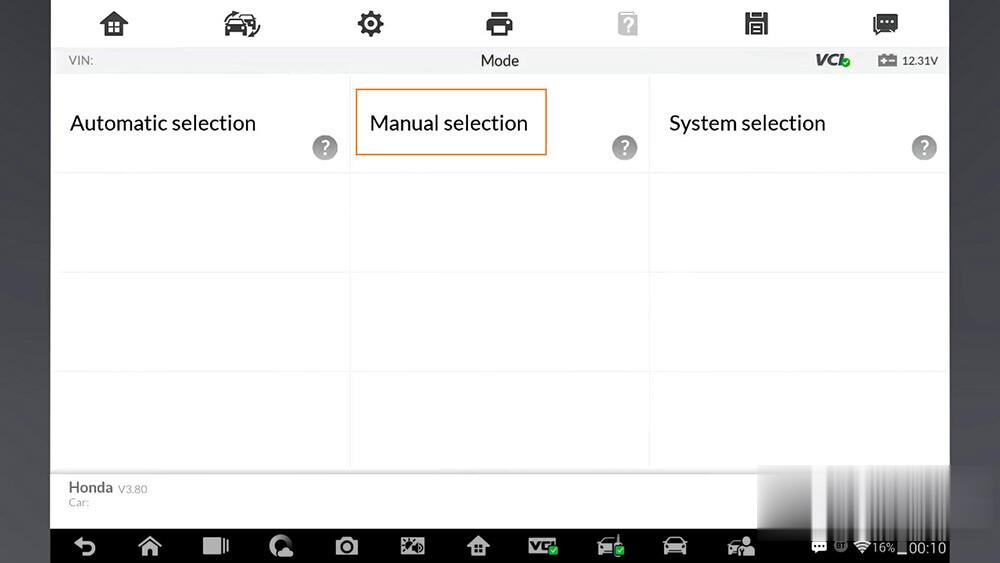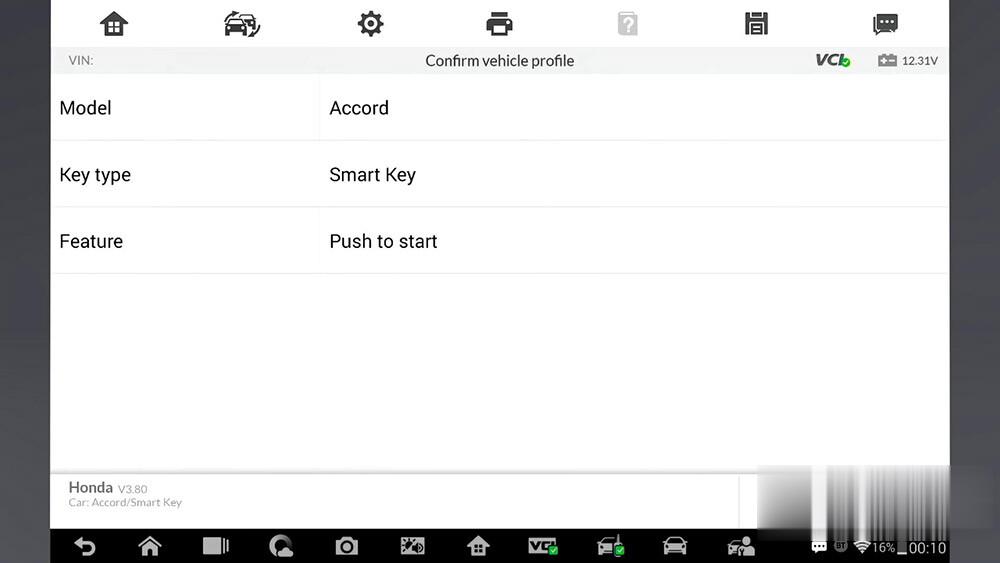 After confirming the vehicle and key type information, we tapped "IMMO status scan" and run a scan to detect any fault code for all modules related to the anti-theft system, in order to do so, we need to place a working key into the car, ignition is on and we can start our scan.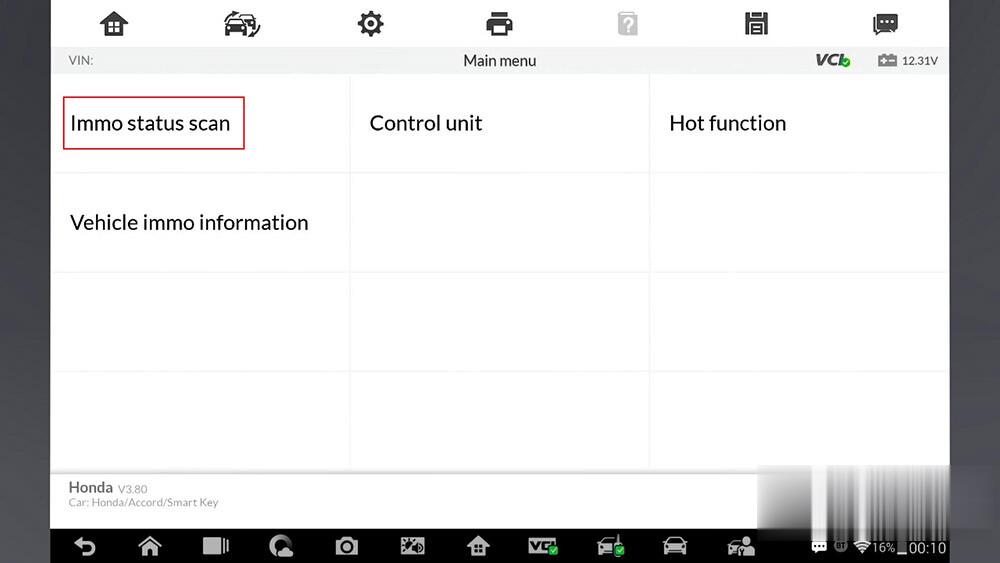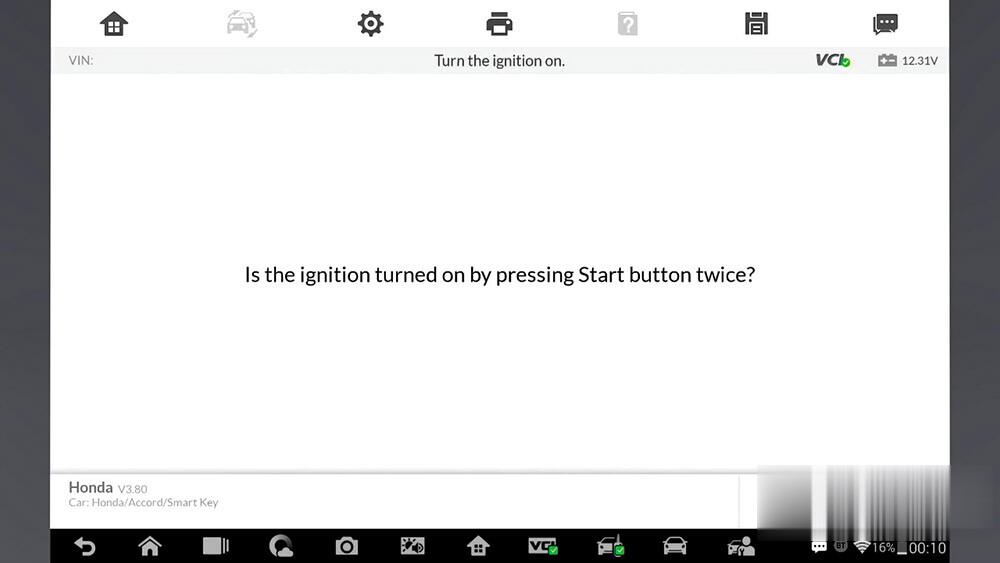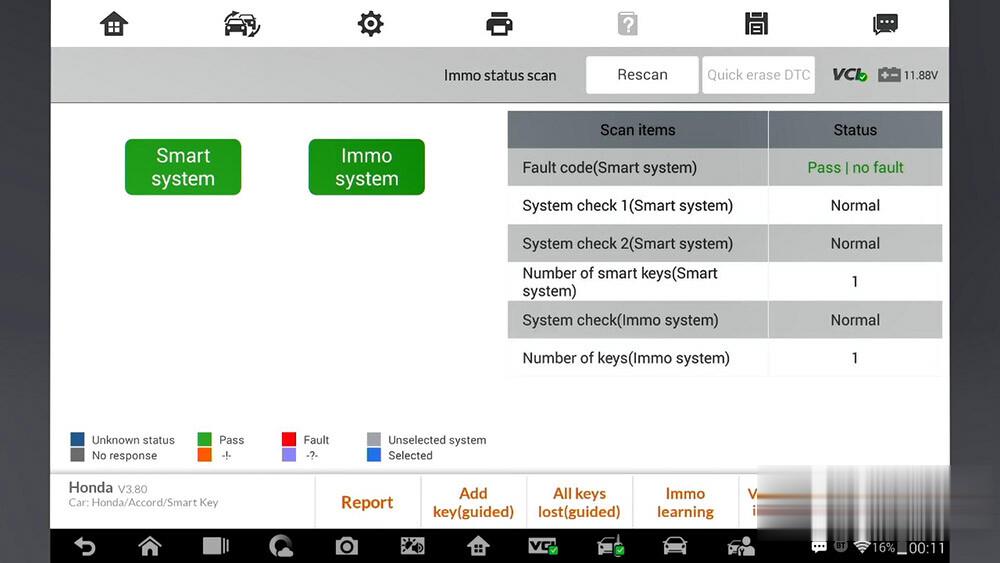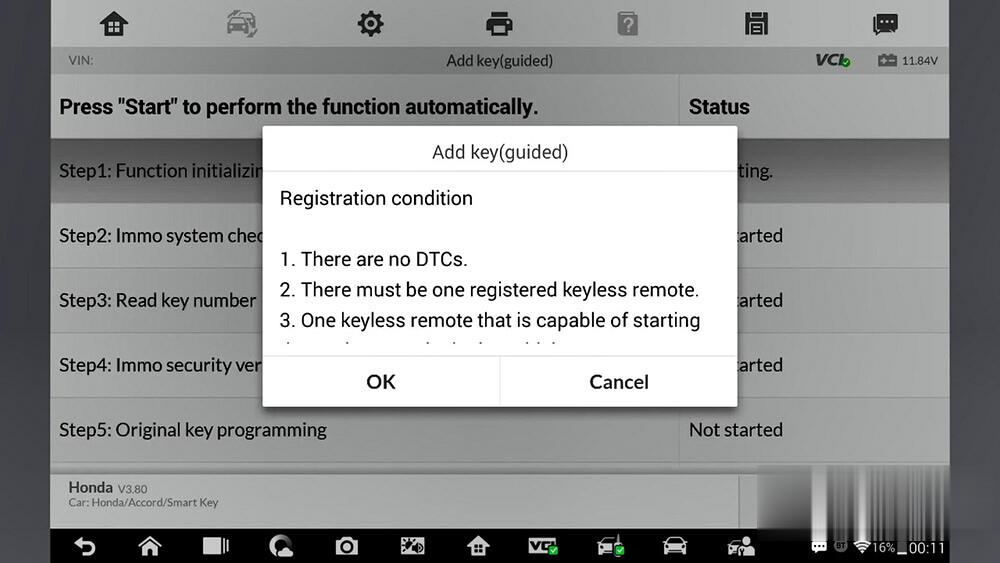 Okay. Our scan comes up green meaning no issues were found, if a code displays unrelated to immobilize or antitheft systems confirmed that it will not hinder the key programming process and you can continue with key learning, but make a note to address that code later.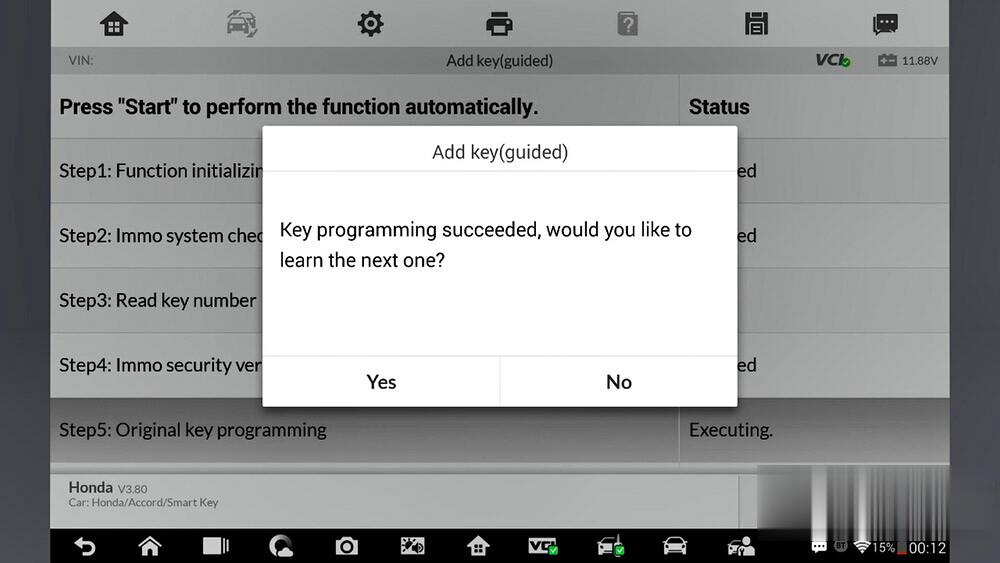 So we will continue with key learning.
Select add key (Guided).
In this process, we will need to turn the ignition on and off a few times.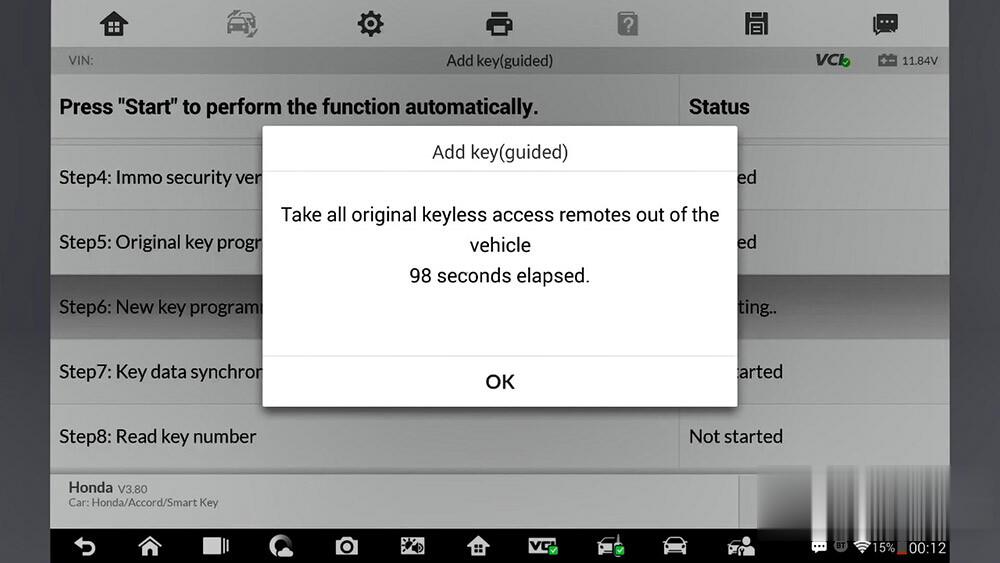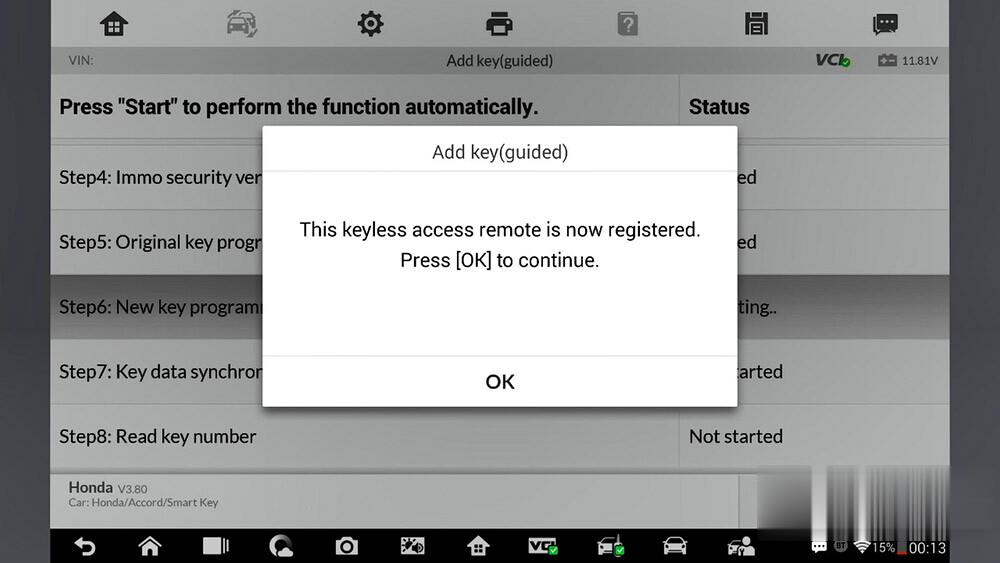 Now we need to take our working key out of the vehicle.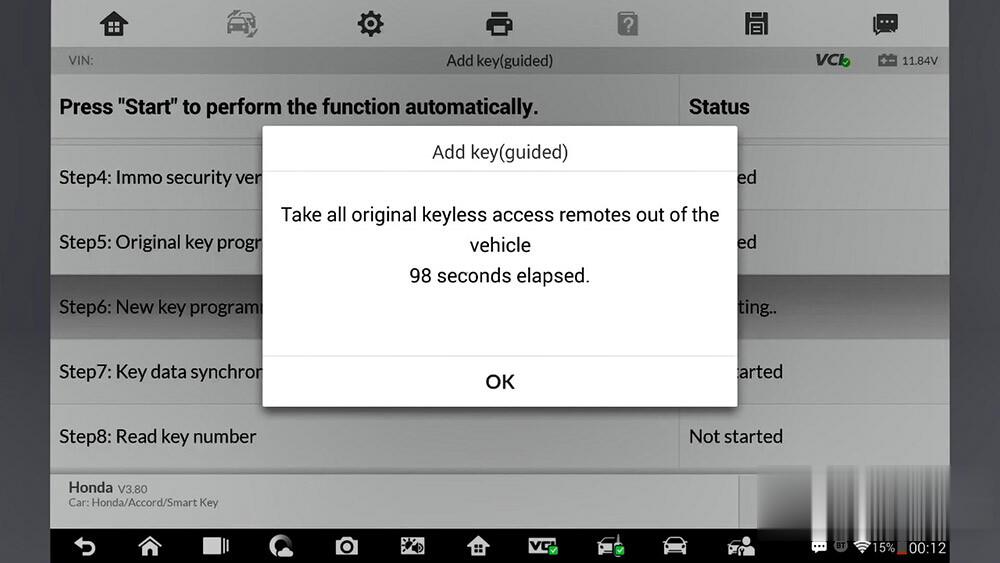 Now we can place a new blank key into the vehicle.A notification will display that the new key is now registered.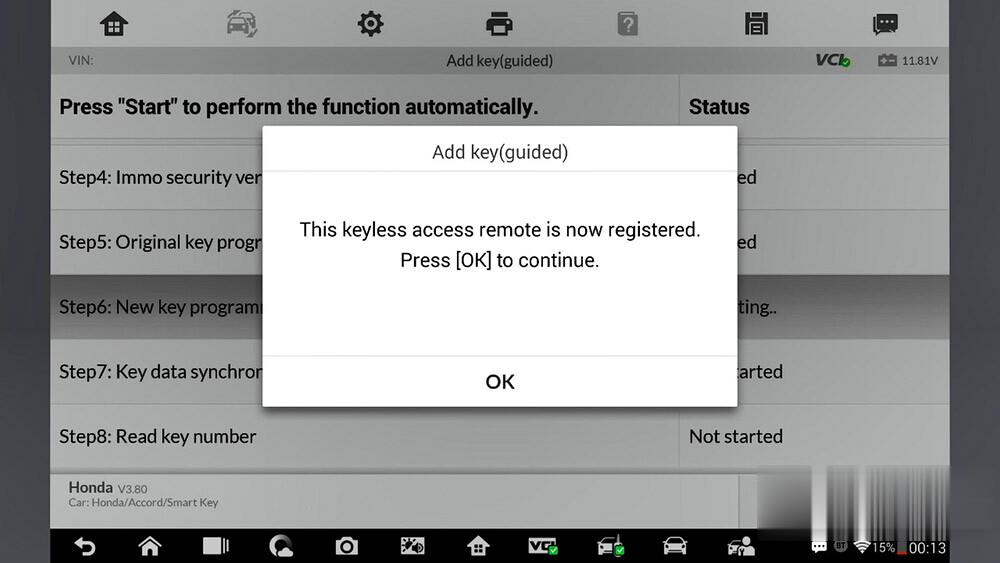 If you have other keys that you want to learn, you can do so here we just have one, so select no.
And now we can check our new key to see if it works by turning engine on or locking or unlocking the car doors.Okay. If adding the key failed we can run a scan to see if the issue is related to the antitheft system. Once adding is successful we can run a scan to check if the vehicle has any issues, the scan also will confirm if the number of keys is correct, and if the ECU is paired correctly, so that was the simple process for learning a new key for this Honda vehicle via OBD port. Autel MaxiIM IM608 Pro makes it easy for shop owners to create new vehicle keys even if all keys are lost.