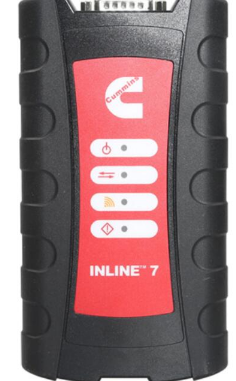 Cummins INLINE 7 Data Link Adapter  has a faster processor, more robust algorithms, larger memory buffers and more sophisticated filtering than previous models while simultaneously accessing multiple vehicle data channels. INLINE 7 supports USB, WiFi and Bluetooth technologies in a single device. INLINE 7 communicates with your PC and is designed for future capability with mobile products.
Some customer the new Insite version 8.3 could work with the Cummins Inline 5 adapter? or should have the new adapter Inline 6 or Inline 7.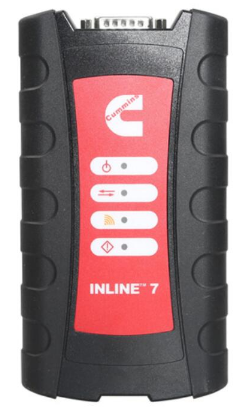 Usually the Inline 5 we advise to use with the insite 8.2 version software ,because the Insite 8.3 version software only work for Cummins Inline 6 and Cummins 7 adapters .
For the Cummins Inline 7 driver installation tutorial
Windows 7/8/10 was confirmed ,32 bit and 64 bit was confirmed .
you need pay attention to ,you must have administrator security rights and be logged in as"Admin "to successfully complete the istallation process outlined in this manual.
How to clear DTCs(check engine light ) on Cummins insite without a code reader :
Note : Depending on which flash is on your PCM,there is a chance that this procedure will not owrk ,in that case ,it is best to use an obd-ii scanner to clear the codes .
Put the key in the ignition with doors closed .
Cycle the key FIVE Times from the OFF position to the RUN Position without cranking the engine,leave in the RUN position on the Fifth Cycle ,attention .The Run Position is Two clicks while the Accessory positioin is only ONE Click .
For example : KEY IN (OFF )–RUN-OFF-RUN-OFF-RUN-OFF-RUN.
If you want to learn more Cummins Inline 7 with 8.3 version software ,pls contact with us :sales@obdii.shop .or check on our website directly : www.obdii.shop .