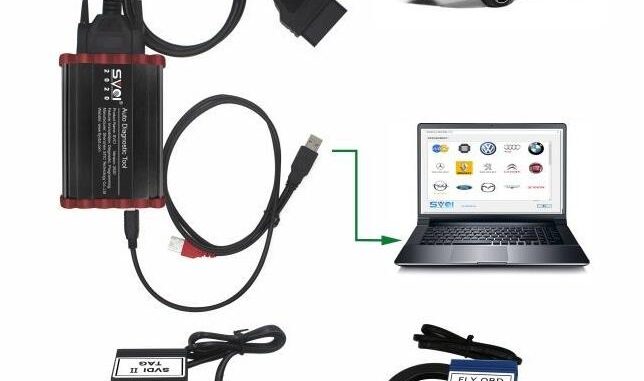 Free download SVCI 2020 (FVDI) abrites commander software:
https://mega.nz/#!ff4hTKhY!RppGNKf9mugkzarQdbIIHLNzboeY32Ka5gtaPjQe2Wo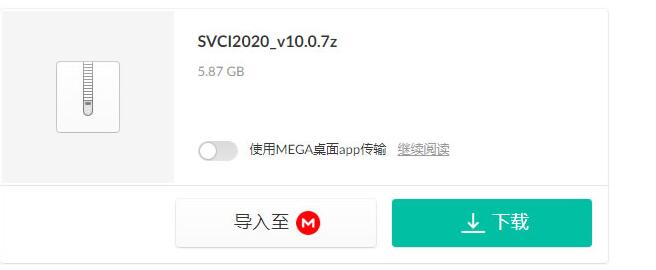 Version: 2020
Sever: No Need Connect to Server!
Activation: No Need Online Activation!
Time for use: No Time Limitation!
Easy to install:
There is only one executable file on the CD-ROM.
Double-click "AbritesCommanderSetup.exe" to start the installation. ]
Do not plug the USB into the computer during the installation.
After the installation is complete, connect the USB to the computer.
Security: 100% tested by FLY engineers.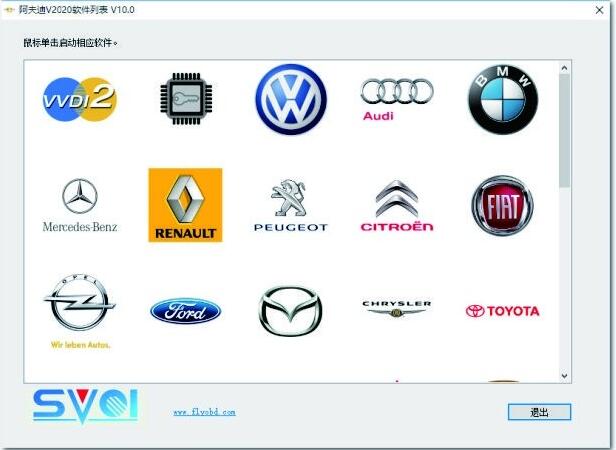 How to use SVDI 2020:
Steps to use SVCI 2020 Quick Start Software:
1. SVCI 2020 Quick Launch Software has 42 shortcut icons. Left-click the icon to launch the corresponding software.
2. Compared to the quick launch of SVCI 2018, the activation dialog is not displayed after clicking the icon.
3. The last icon is the firmware upgrade program. Click it to start the firmware upgrade program.
4. You must be online to download the latest firmware program. After downloading, click Update to update the firmware program.
5. After clicking the icon, the dongle program icon will appear in the tray at the bottom right corner of the computer.
6. The dongle program cannot be exited while the software is running.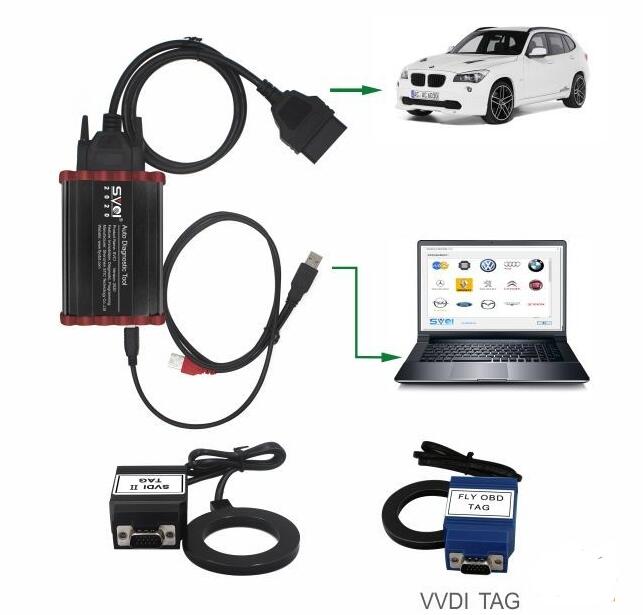 2020 SVCI software list and vehicle coverage:
Car Make
Software Version
Car Year
Jaguar Land Rover
V2.6
up to 2016
Suzuki
V1.2
up to
2019
Daihatsu
V1.4
up to 2019
VVDI
V1.2.2
up to
2015
VW/Audi/Skoda/Seat
V18.0

V24.0

V37.0 (new)

up to 2019

BMW

/ MINI
V10.4

V10.5 (new)

up to
2019
Mercedes Benz /
Smart

/Maybach

V5.11

V7.0

V10.8

up to 2019
Renault / Dacia

V5.3

V6.3

V7.4
(new)

up to 2019

Peugeot / Citroen
V5.10

V6.7

V8.0 (new)

up to 2019
Fiat / Lancia / Alfa /
FCA
V5.1

V5.7

V7.6

up to 2019
Opel / Vaushall
V5.8

V6.6

V7.5
(new)

up to 2019
Ford / Mazda
V4.9

V7.7 (new)

up to
2019
Chrysler / Doge / Jeep
V3.3

V3.4

up to 2019
Toyota / Lexus/
Scion
V9.0

V11.7 (new)

up to 2019
Nissan / Infiniti
V4.3

V5.7

up to 2019
Hyundai /
KIA
V2.1

V4.4 (new)

up to 2019
Volvo
V4.3

V6.2 (new)

up to
2019
Mitsubishi Motors
V2.1

V3.7 (new)

up to 2019
Porsche
V4.1

V7.1 (new)

up to
2019
DAF
V1.0
up to 2019
Bikes / Snowmonilrd

/ Water
Scooters

V1.2

V2.0 (new)

up to 2019
Tag Key Tool
V6.2
up to
2015