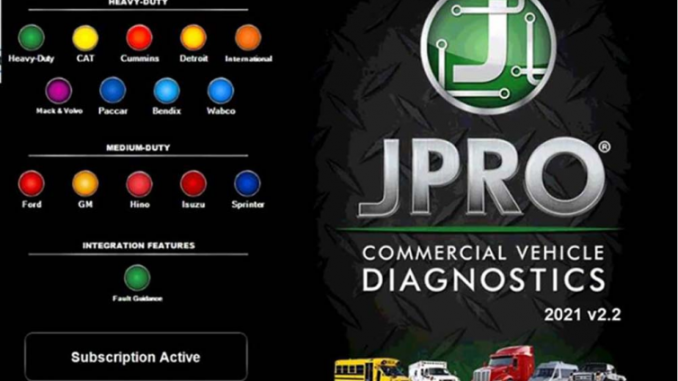 when you operate the Jpro professional Truck Diagnostic scan tool ,what problems did you meet ,today glad have chance to share some FAQs for Jpro professional truck diagnostic scan tool .
JPRO Professional truck scanner is the most comprehensive and powerful all makes, all models diagnostic tool available in the industry today. In one, easy annual subscription, JPRO provides a complete & unparalleled diagnostic service & repair solution with bi-directional functionality.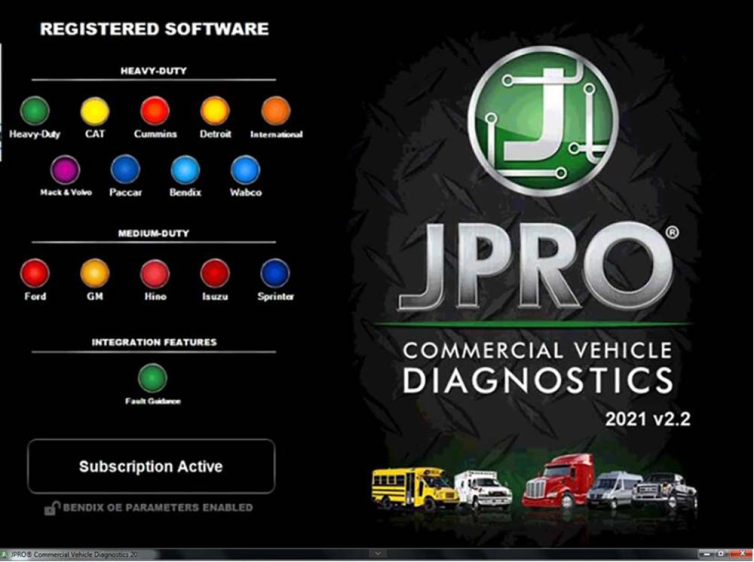 Here show the FAQ for your reference ,hope that could help for you when you meet same questions .
1: Q: What is lastest software version . if there is the newest version ,i must update or can use my own software that has year limited ?
A: Now the lastest software version is 2021 V2.2 ,And if you need not update the software ,you can continue to use .and have no year limited .
2:Q : Why i can't connect with Wifi ,and the software include chinese ?
A : Jpro professional truck diagnostic tool ,the hardware is without the wifi , if customer did not have any demand for the language before delivery , we will send the english software version .
3:Q: The jpro main function ?
A:JPRO empowers diesel technicians to diagnose and repair all makes models and components ,Jpro reduces a technician's dependency on Oem software by offering industry leading bi-directional controls ,including DPF regens ,cylinder cutouts ,parameter changes ,and much more.
4:Q:What trucks will Jpro work on ?
A:For commercial Vehicles ,Jpro is an all makes ,models and components solutions ,for detailed information ,check out our coverage chart .
5:Q: What adapters work with JPRO Professional?
A: For the most reliable connection and functionality, we recommend a Noregon DLA+ 2.0 adapter but any RP1210C compliant adapter should work with JPRO.
6:Q.If I buy JPRO, do I need anything else?
A:JPRO software requires a compatible Windows based PC, laptop, or tablet, RP1210C compliant adapter, and the appropriate cable that connects the computer to the vehicle's OBD-II, 9-pin, or 6-pin port.
PLEASE NOTE: JPRO's HD support for Mack and Volvo only supports the following adapters: • Noregon DLA+, DLA+ Wireless, DLA+ 2.0, DLA+ 2.0 Wireless, and DLA+ PLC • Vocom 88890300 • NEXIQ USB-Link, USB-Link 2
PLEASE NOTE: Ford, GM, Isuzu or Sprinter mediud-duty vehicle require any of the following adapters for connection: Noregon DLA+, DLA+ Wireless, DLA+ 2.0, DLA+ 2.0 Wireless
7:Q :Do I need internet access for JPRO?
A: An internet connection is not necessary for connecting to the vehicle, or for using many features in JPRO, but certain tools like Fault Guidance and NextStep Repair require an active connection. Additionally, setup, updates, license verification, or submission of information to third-party warranty systems require internet access.
8: Q:Can JPRO perform bi-directional vehicle tests?
A:Yes! JPRO comes loaded with industry-leading bi-directional tests for the makes and models you commonly repair. For a full list of included tests, visit our coverage chart.
9:Q:If I have OEM software, why do I need JPRO?
A:Diagnosing on a component-by-component basis is time consuming in an industry where time is extremely valuable. JPRO covers all components on the vehicle to provide users with a holistic view of total vehicle health.
If you have other question ,you can contact with us : sales@obdii.shop .and check on our store directly : https://www.obdii.shop