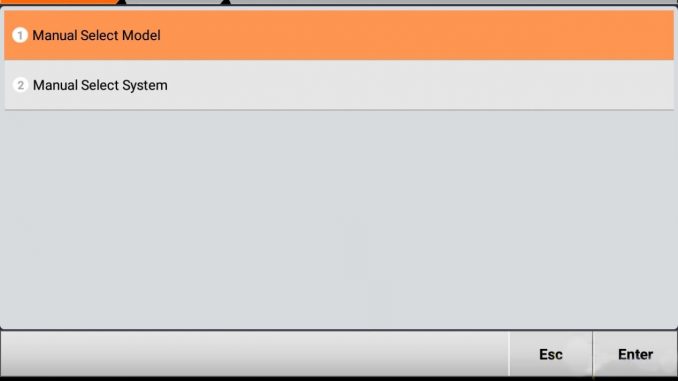 How to use OBDSTAR MS80 to program key for Piaggio, Vespa, Beverly, Fuoco? There are operating instructions in the device, for the operation guide on Bench, it requires a universal jumper [it is the M003A cable in the package].
Piaggio, Vespa, Beverly, Fuoco Immo Key Programming Guide
1.Menu Selection
1) Enter via Motorcycle make
Select "Manual Select Model"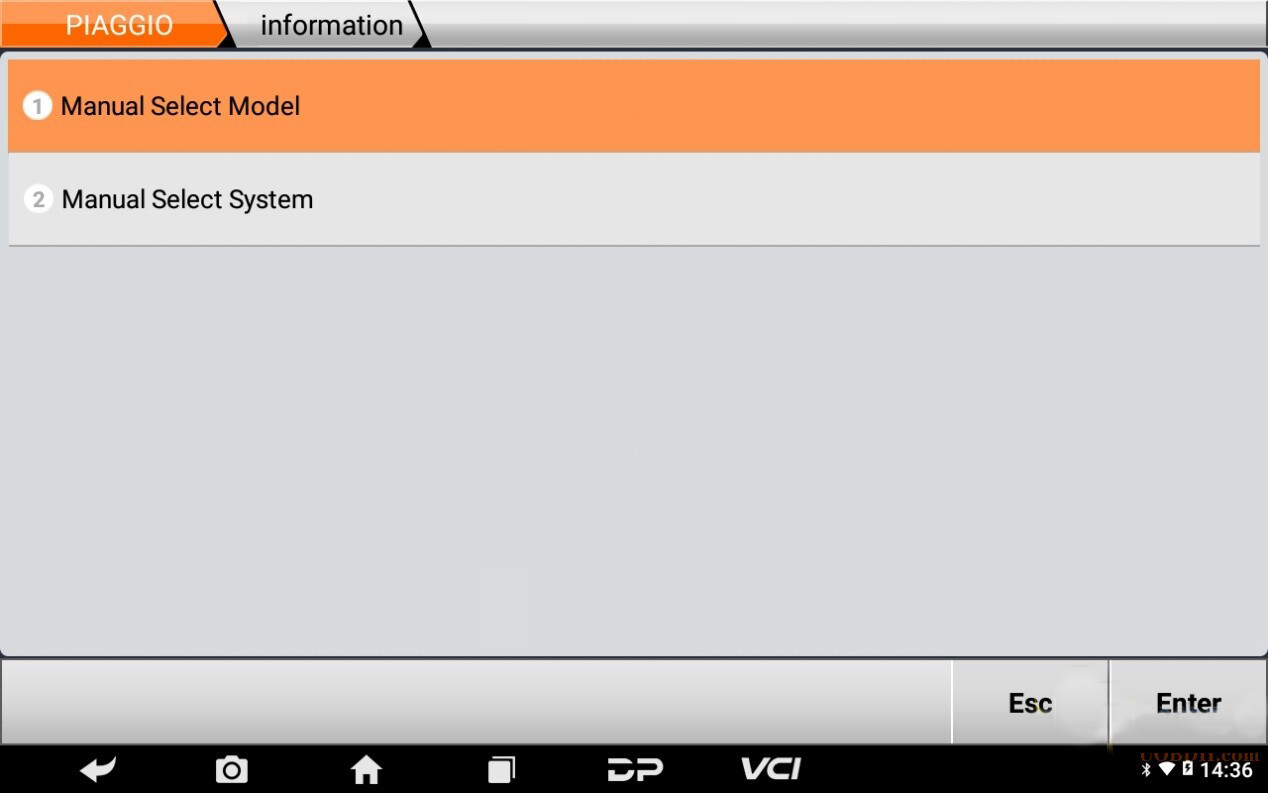 Select the specific Motorcycle model.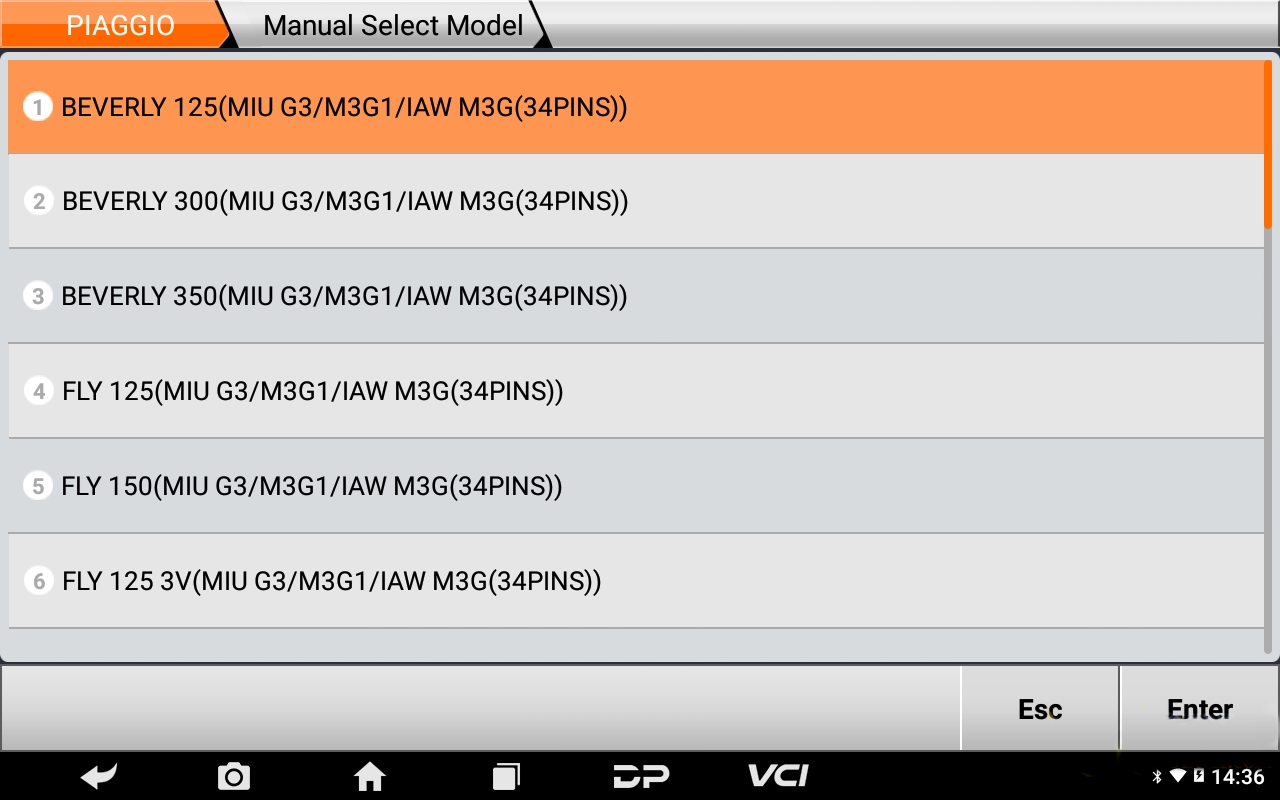 2) Enter via ECU type
Select "Manual Select System"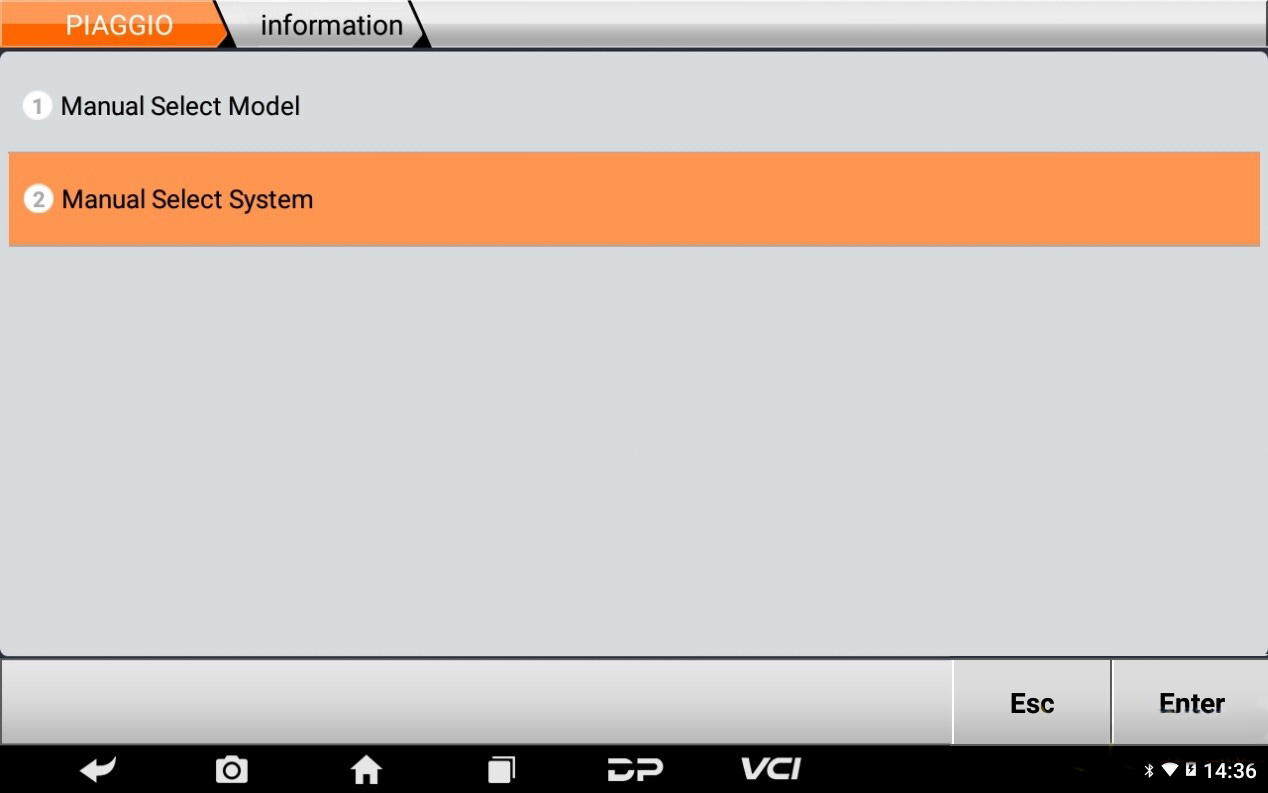 Select the specific ECU type.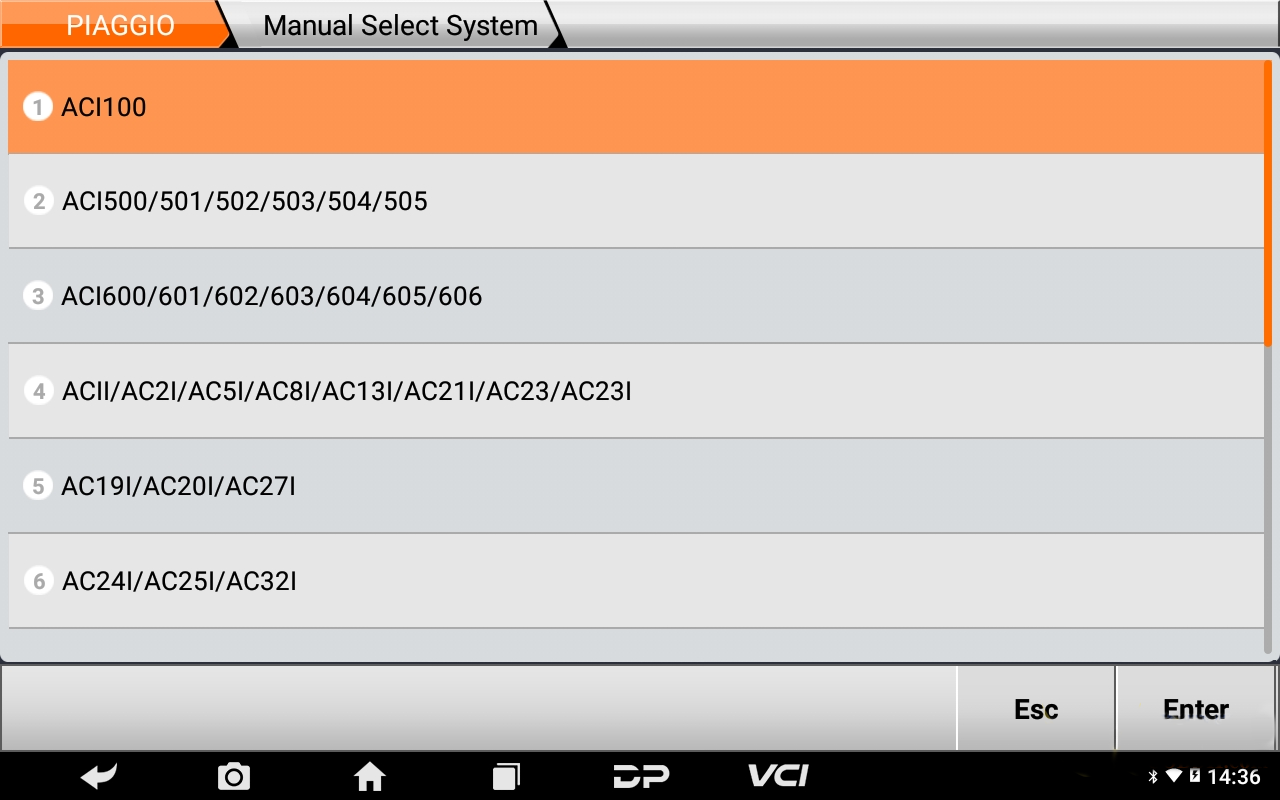 2.Operation Mode Selection
1) Operate via OBD on the Motorcycle
Select "Diagnostic Connector Mode"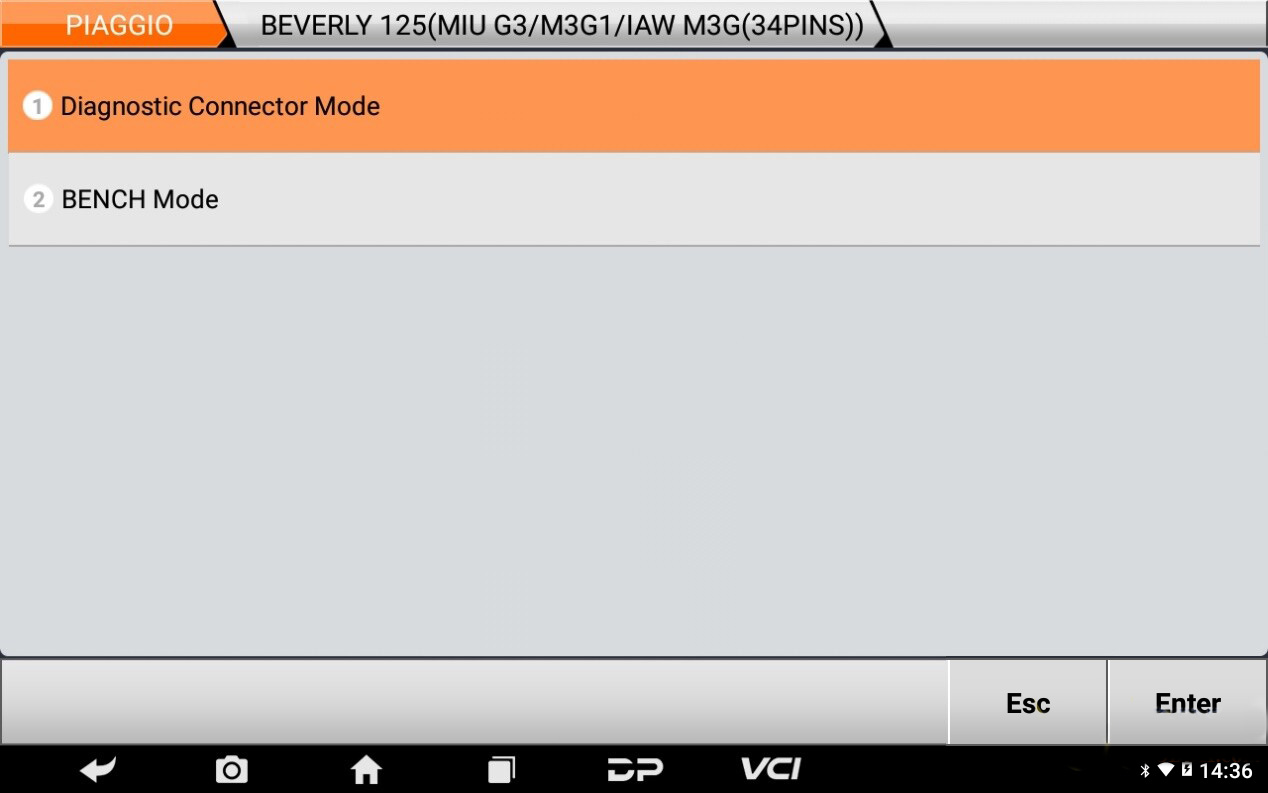 There are help guide by entering "Diagnostic connector" and "ECU Image"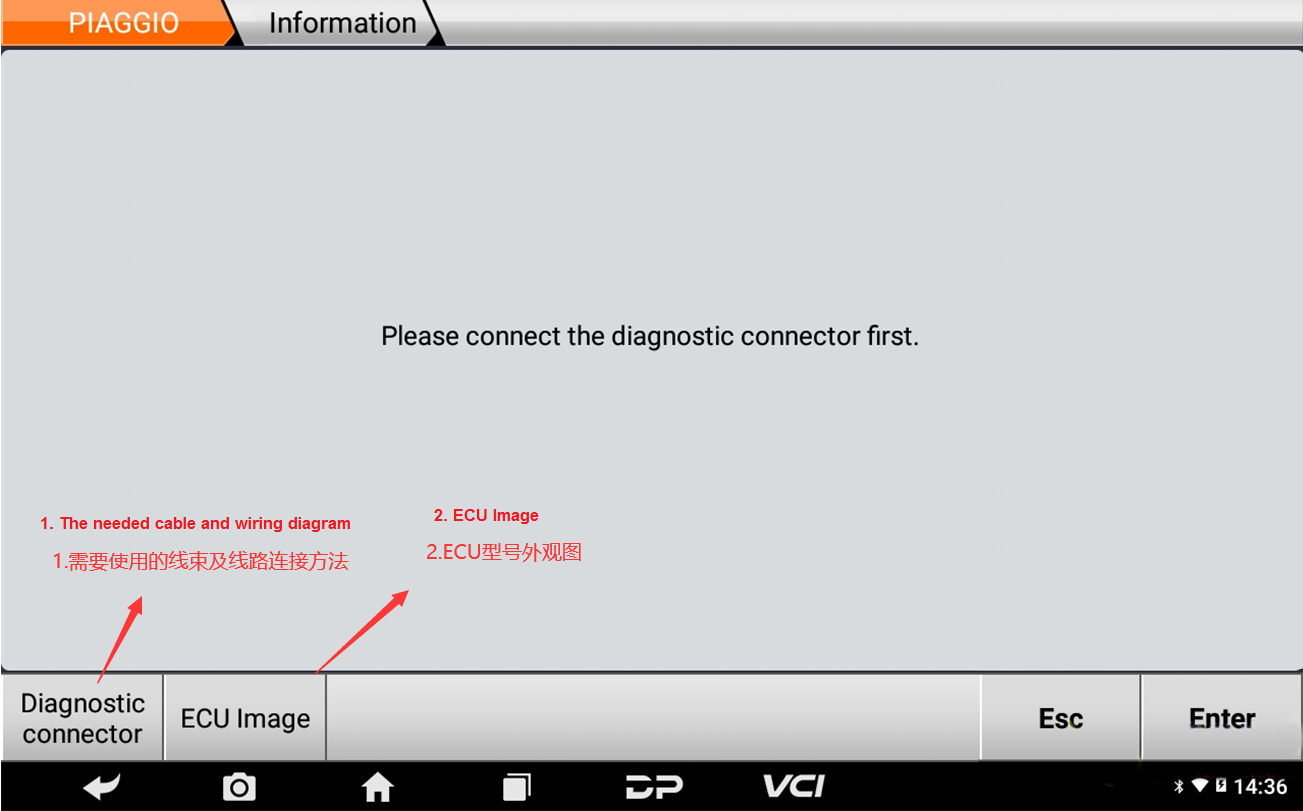 a. After entering " Diagnostic connector Mode", there is wiring diagram to follow.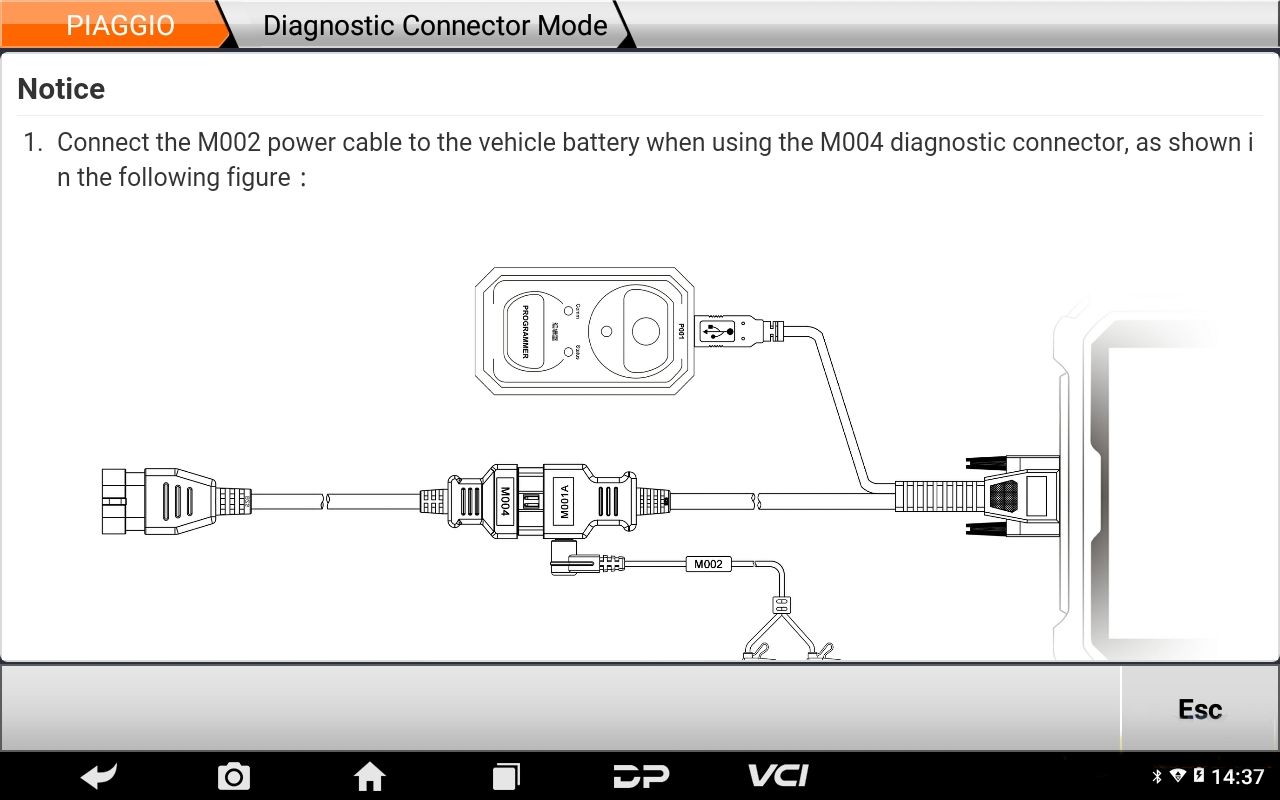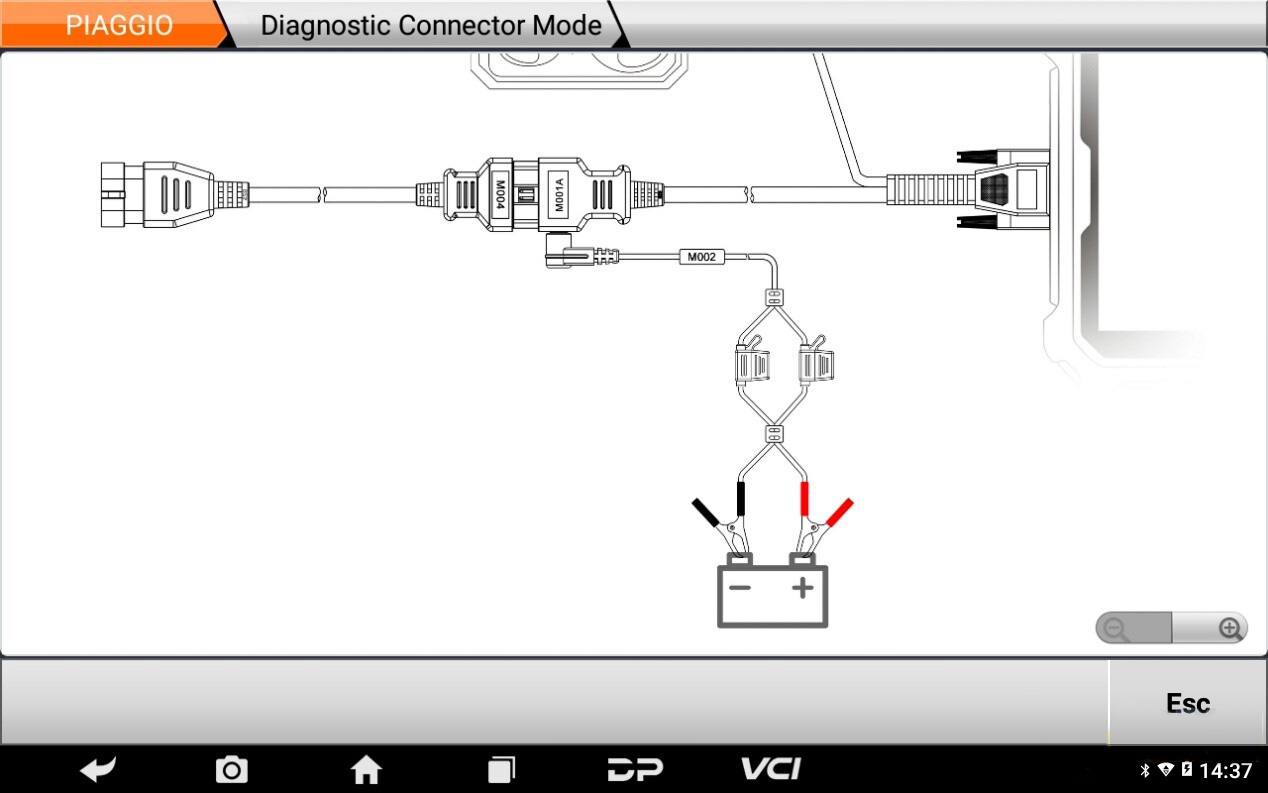 b. And ECU image.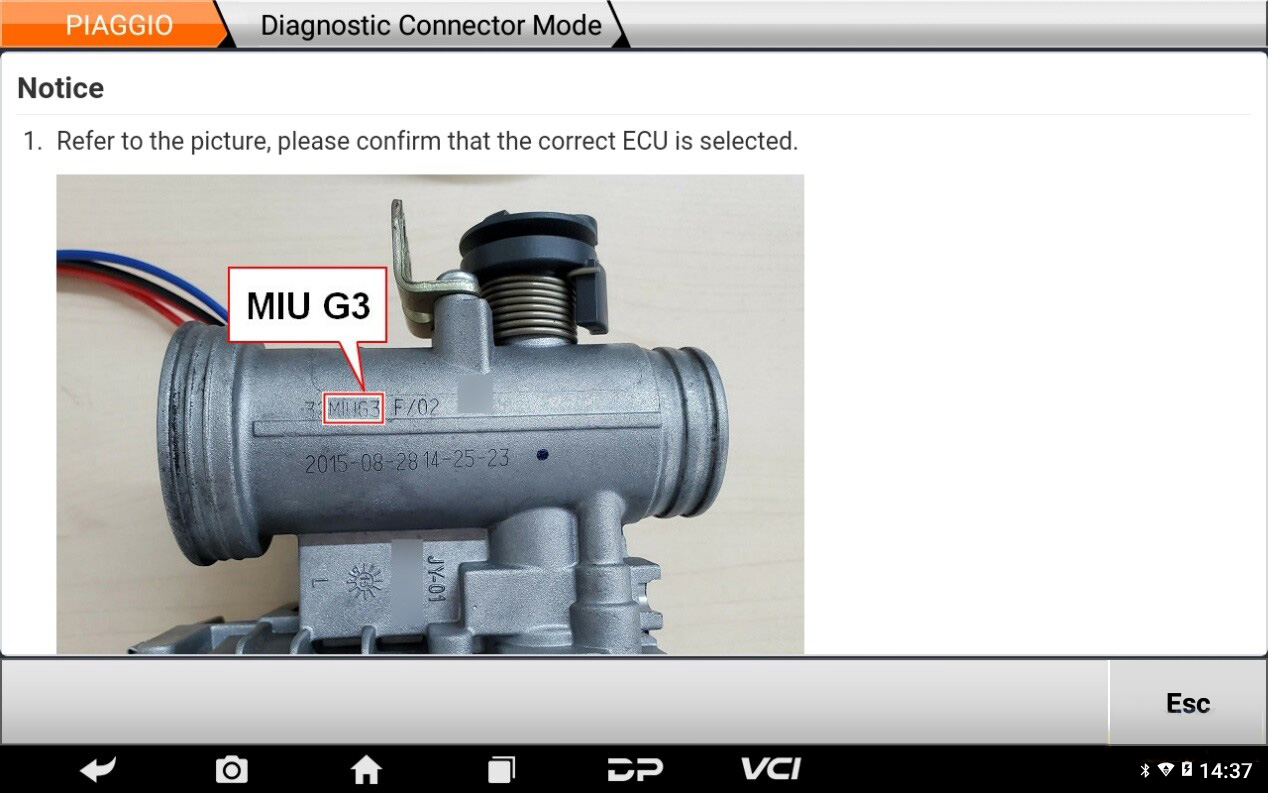 2) Operate on Bench or via single ECU module
Select "BENCH Mode"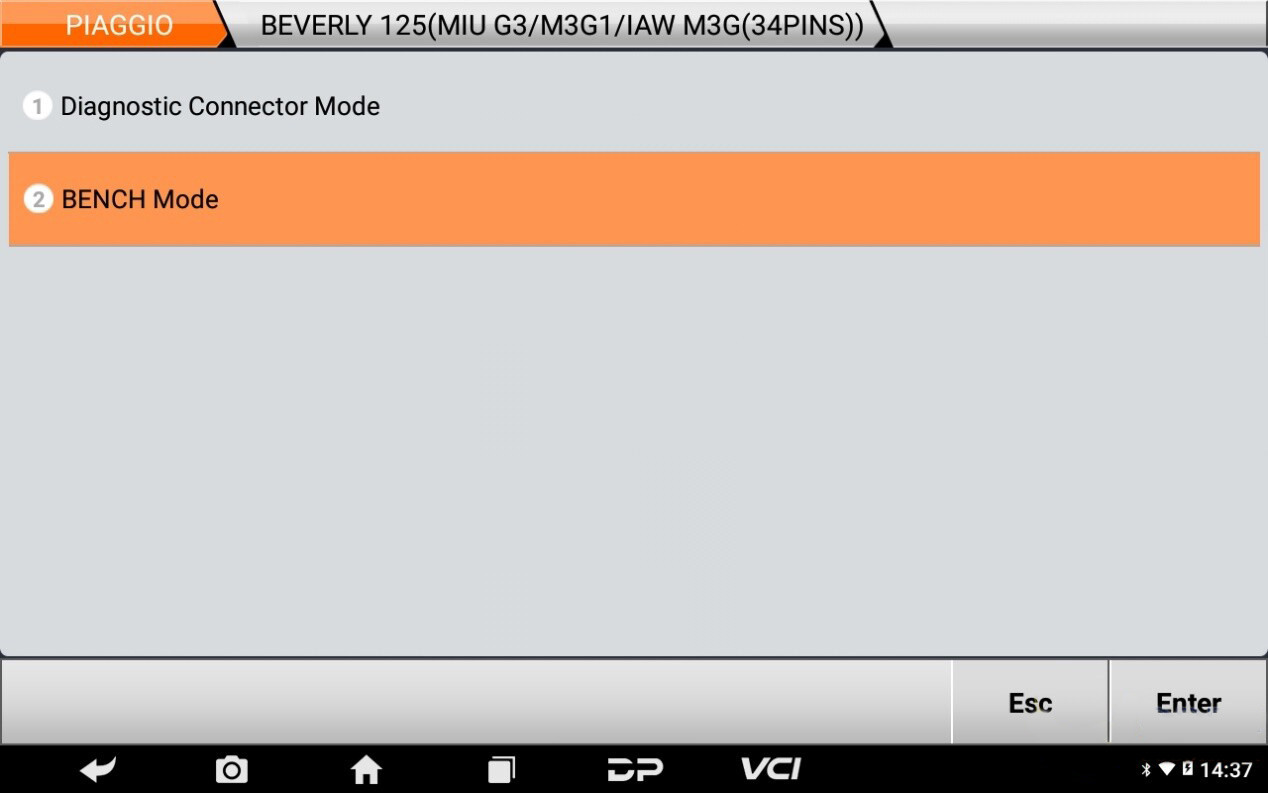 There are also "Diagnostic Connector" and "ECU image" , click them to follow the wiring diagram.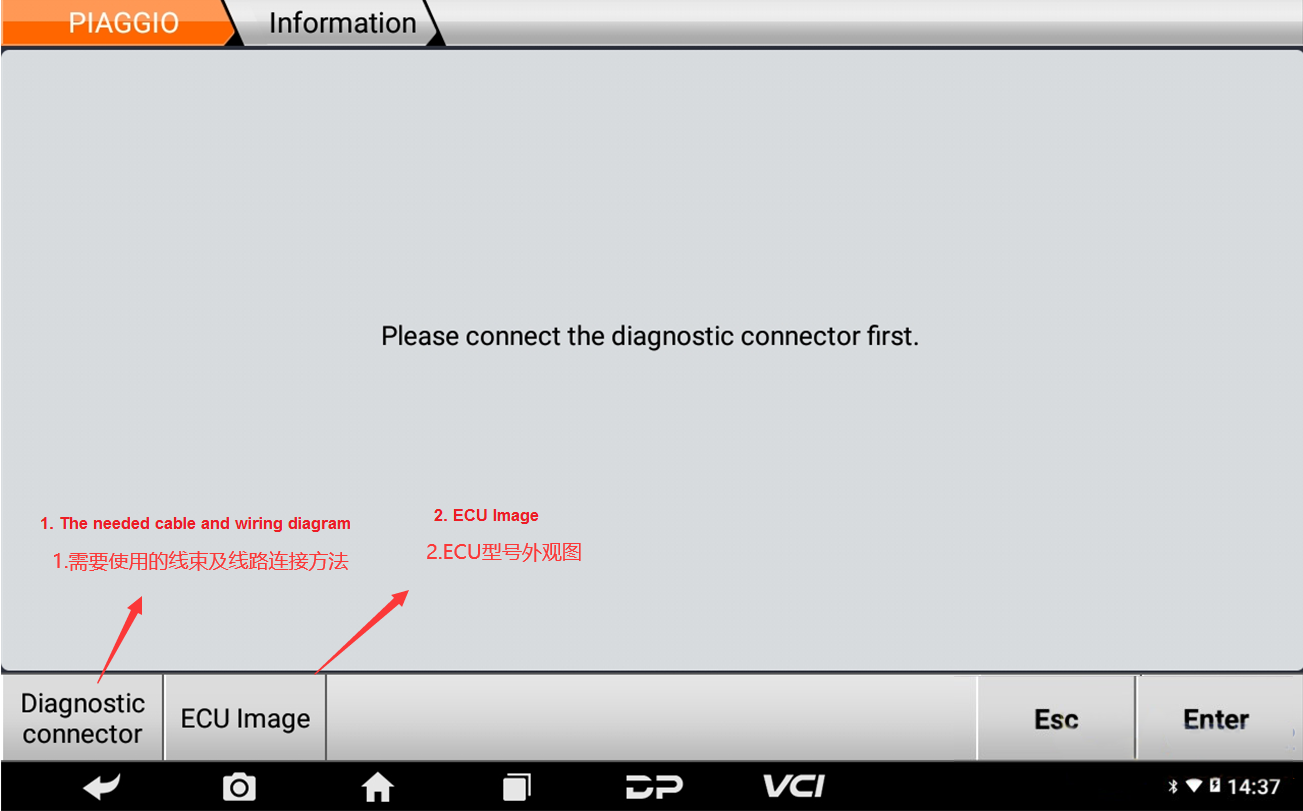 Here is the wiring diagram of the universal jumper cable M003A.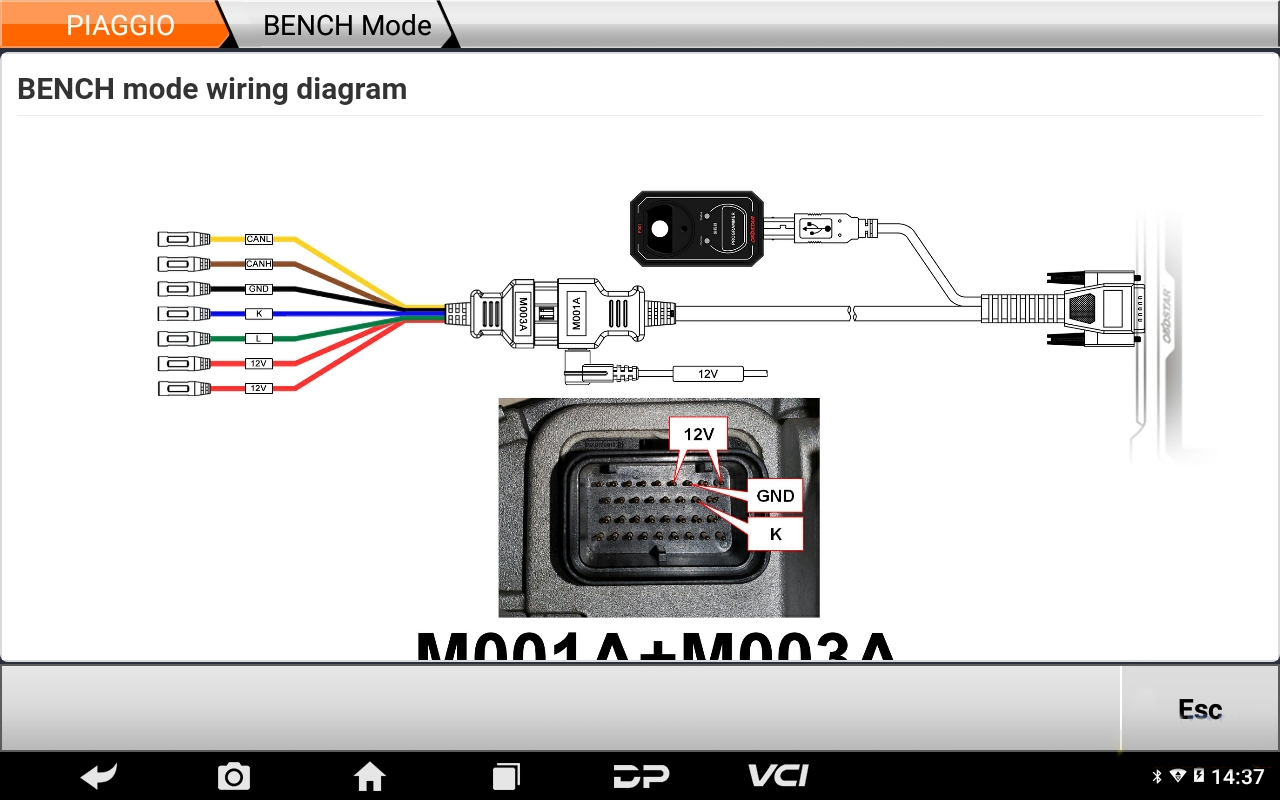 ECU image: