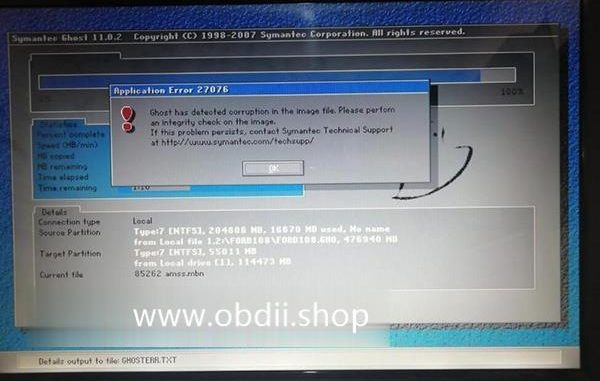 I have installed IDS V108 on Vmware to work with my Ford VCM II. When I run the software, I get the application error 27076 message "Ghost has detected corruption in the image file. Please perform an integrity check on the image…" is shown as below.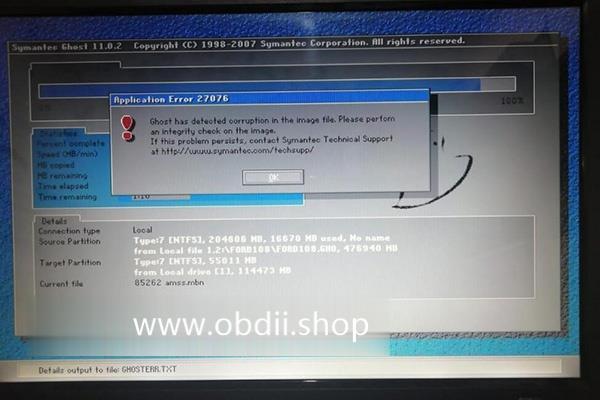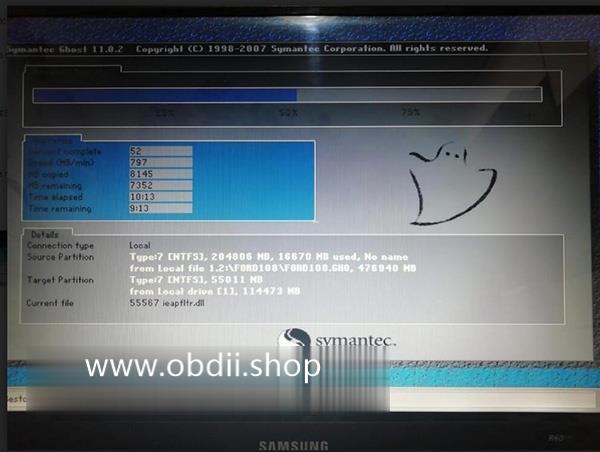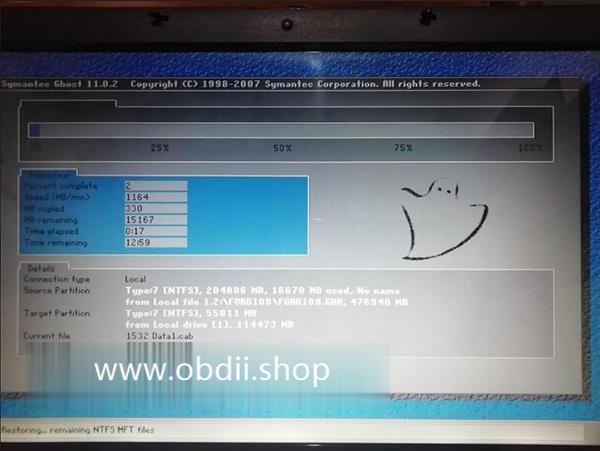 The possible cause:
Maybe there is something wrong with the file.
The solution:
Uninstall the current software and install by the following download link.
https://share.weiyun.com/5S508ie
Password: ynd37s
Security: Yes, it has been tested 100% ok by obdiitool.co.uk engineer.
Operating system: You'd better install Ford IDS V108 on Win7
Recommend WIN7 32bit system download link:
https://share.weiyun.com/59Noy7p
Password: 0awk7b
Computer operating system requirements:
1.If your computer hard drive only has one partition, please prepare a 16GB U flash drive
2.If has 2 partitions, please unzip the software into any other partition except disk C.
Note: If you don't know how to download software from WeiYun, please refer to this article:
https://www.obdiitool.co.uk/info/how-to-download-software-from-weiyun.html
Guide to install Ford IDS V108 software for VCM2:
Extract Ford 108 software, delete the redundant files
Click on GHOST 8.0 to one key recovery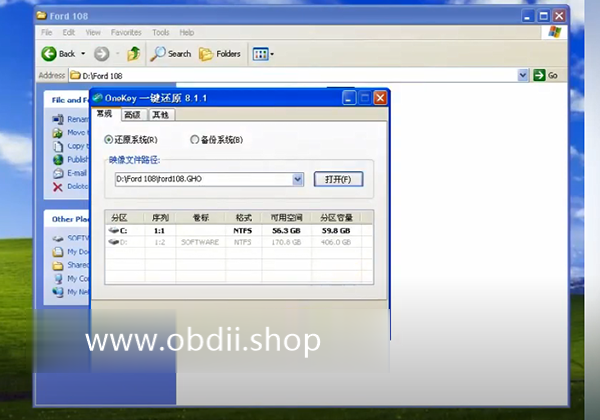 Restart computer
Click on Ford extending programming
Find VCI Manager (Ford-VCM-II) to install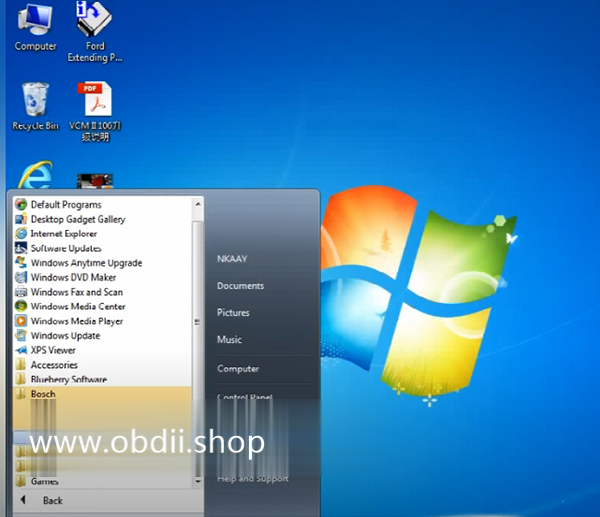 If it prompts "PC software initialization error (getmoduletype), please go to Computer-> program files-> Ford motor company-> IDS-> Runtime-> install3rdparty-> ETAS-> setup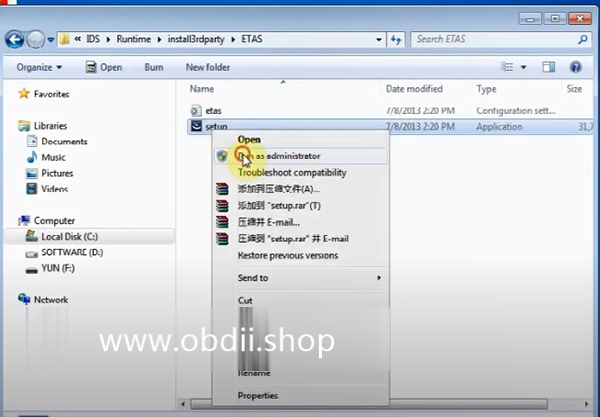 Install Bosch VCI Manager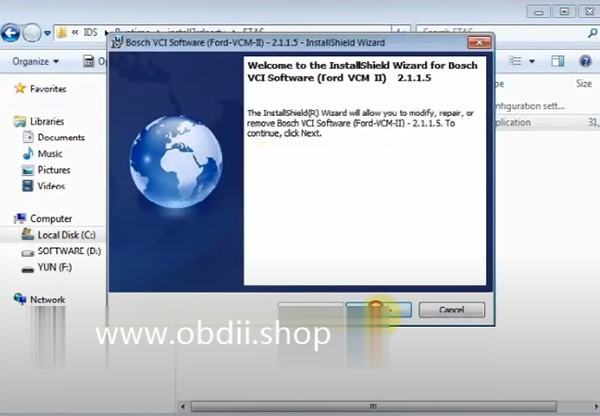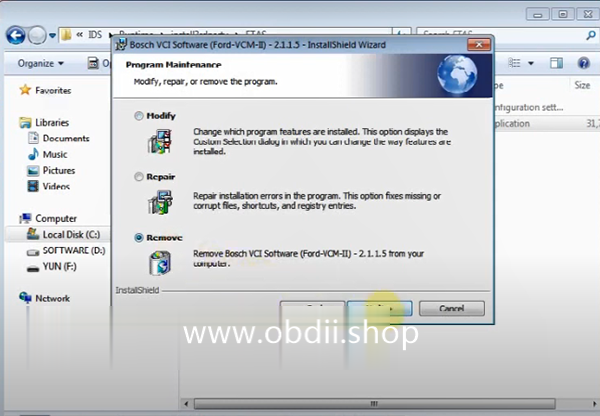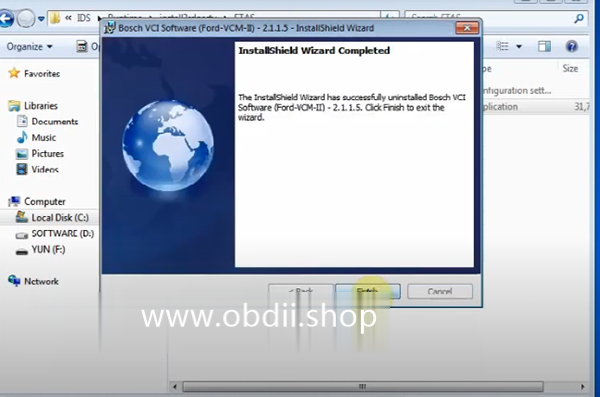 When install successfully, run VCI Manager (Ford-VCM-II)
Connect VCMII to computer as below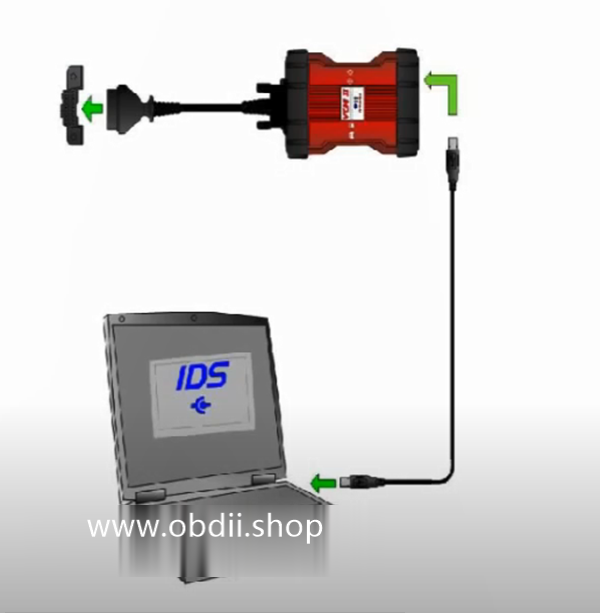 Go to computer management-> Device manager->Network adapters to check whether the device connect successfully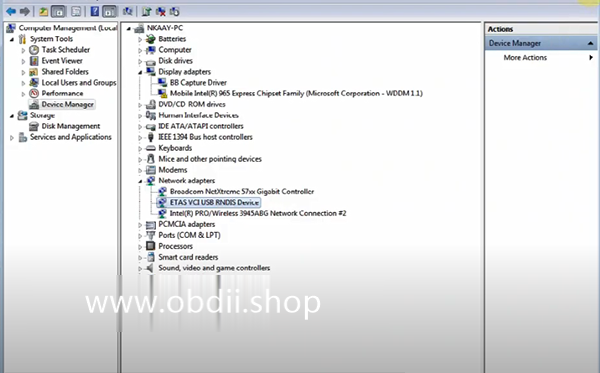 Make sure the Internet connection is normal
Then you can run IDS 108 software