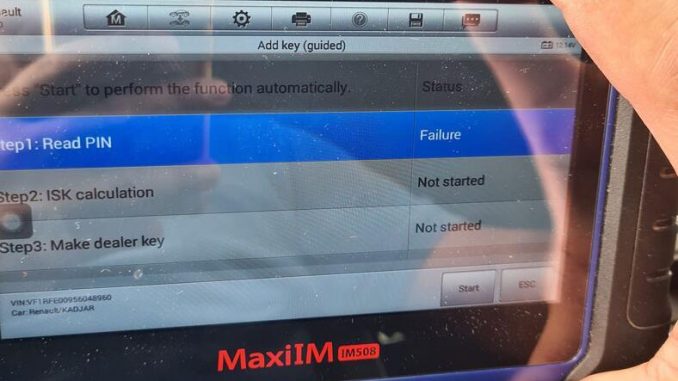 Here comes the common problem of Renault Kadjar 4A smart card with Autel IM508/IM608 or other tools. Example: Renault Kadjar 2017 add key (aftermarket 4a card), I have battery support 14v from another tuning car.
I want to scan Immo Status, Clear DTC, then ESC, Go to: Immobilizer Remote Learning, Then -> START Tries to read PIN and shows error Back to: Immo Status Scan, and then sees it as if UCH were empty. It clears the keys when you read the pin. Now the original key doesn't work either. 0 cards and UCH forgotten.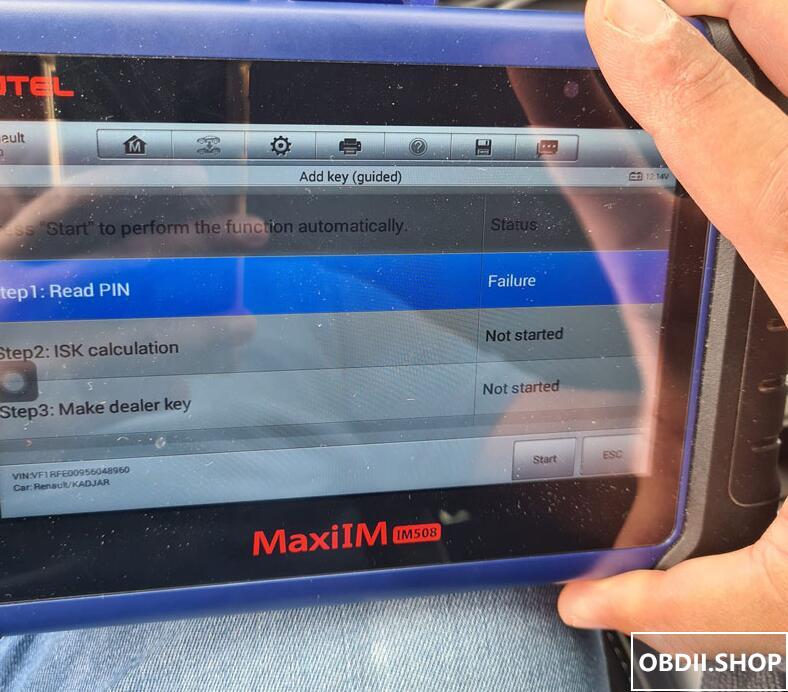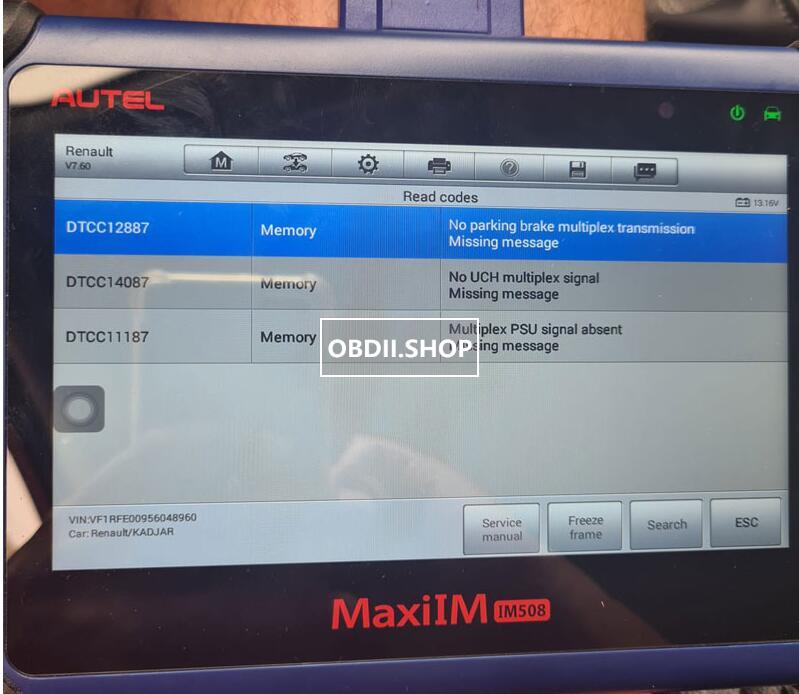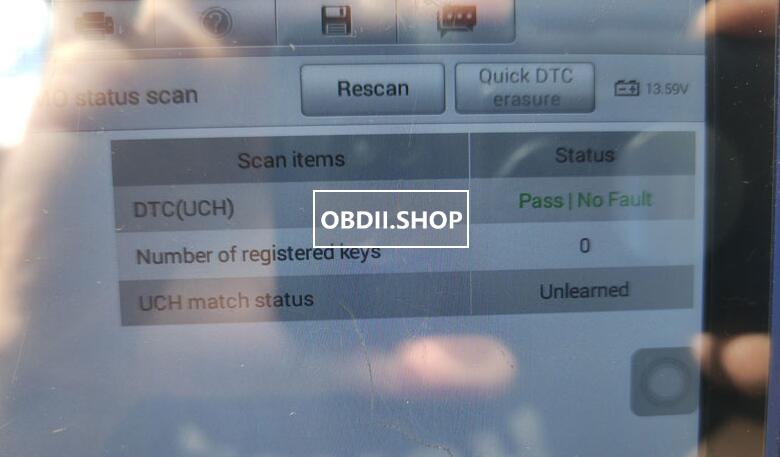 Solution:
It also deletes the original key. Try adding keys again. Go back to the immo status scan, clear the DTC and try again to learn the immobilizer remote key and perform the add key procedure cards.