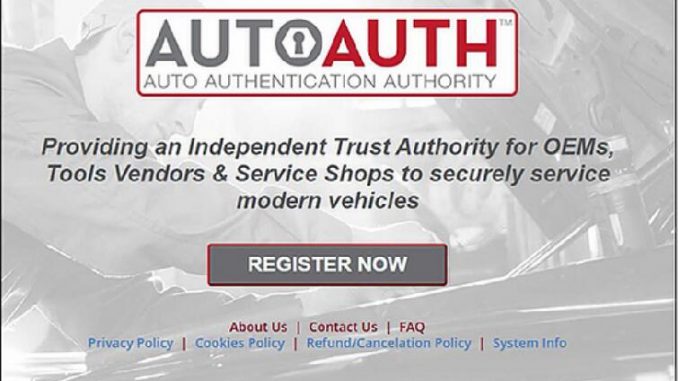 Launch Scan Tools (i.e Launch X431 V+, X431 V 8 inch, X431 Throttle, X431 Torque, X431 Turbo, X431 PAD V) updated 2017 and later FCA Chrysler Jeep Dodge Fiat Vehicles with Secure Gateway Module (SGW): Register with AutoAuth to enable your LAUNCH scan tool to communicate with the FCA SGW Authentication System and bypass the SGM, so as to perform diagnostics and bi-directional without using a bypass cable.
Background: Starting in 2018, FCA US has been equipped with a Security gateway firewall that is new to the car industry. The logic behind this Gateway is to secure the vehicle's control systems against security threats and other issues as car ecosystems become more connected and advanced. To access this Gateway your scan tool will need to be authorized by Auto Auth. There are a few steps that you will need to complete in order to gain authorization to the FCA US Gateway.
4 Steps to Enter the Gateway
Follow these Steps to Authenticate your Launch Scan Tool with the SGW
Step 1. Register your Shop&Techs accounts on Autoauth, and add users (Techs) to Shop.
Shop Owner Instructions:
Register your Shop account at AutoAuth.Com.
There is a $50 Annual fee for each shop account. Six Users are allowed access on the shop account and you are automatically covered. There will be a $2/annual fee for adding additional users.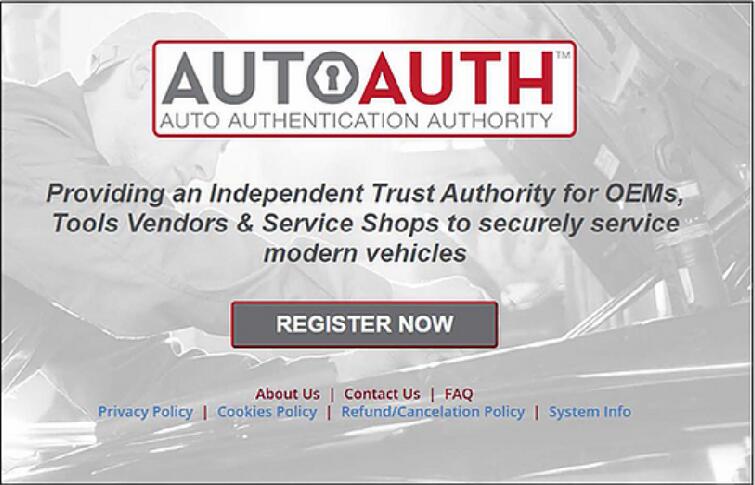 Step 2. The following step allows you to add your Launch scanners to your shop profile, this enables all users in the shop account access to SGW with any scan tool added.
In This step, the shop owner will be able to add the technician's Launch Scan Tools to the shop profile . This will allow all of the technicians in the shop to have access to the SGW with their Launch Scan Tool.
Select Launch as the manufacturer and the appropriate tool model from the dropdown menu and the serial number.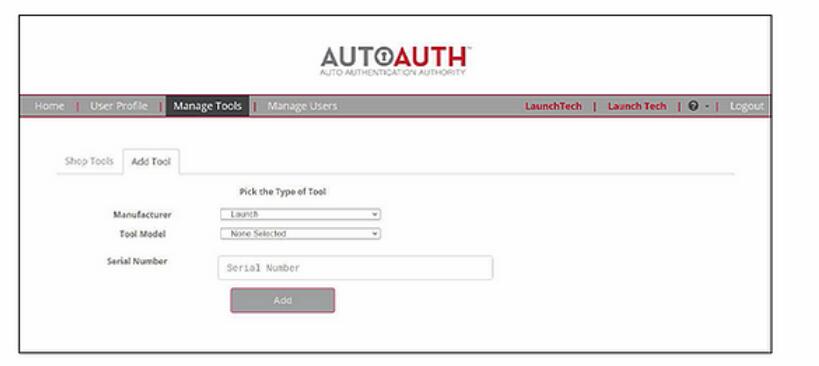 Step 3. This step ensures that you have the latest Launch diagnostic software.
Get V33.18 or newer Chrysler software in update center if within subscription, or contact the dealer to renew.
Update APK in update center:
• Throttle: V7.00.035 or newer
• Torque: V7.00.043 or newer
Internet connection, start diagnosis now.
​
Step 4: This step is the login prompt for the SGW where you will enter your valid login credentials from AutoAuth. Be sure to have a stable network connection to avoid any connectivity issues and delays. Once you have entered your login, you would of gained access to the SGW.