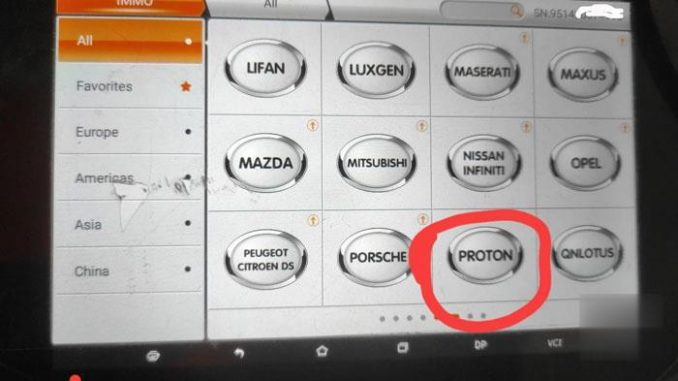 Question: Can OBDSTAR X300 DP PLUS do proton cars? I see Proton menu under IMMO function.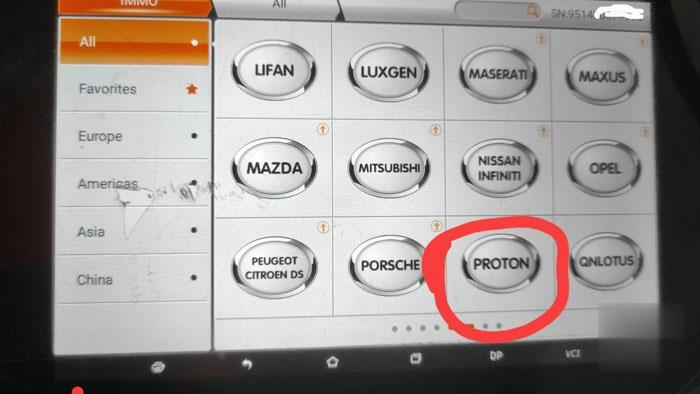 You have got the local version. It will do.
But X300DP Plus global version cannot do Proton cars. Only the Malaysian version supports Proton / Perodua IMMO, diagnosis function.
Here's the reference car list to Proton / Perodua .
Brand
Area
Model
Key Type
Year
Show key count
Pin Code Read
Add Keys
All key lost
Program Remote
Other Function
PROTON
ASIA
Gen-2
BLADE
✔
✔
✔
✔
ECU Identification
Fault Codes
Erase DTC
PROTON
ASIA
JUMP BACK
BLADE
✔
✔
✔
✔
ECU Identification
Fault Codes
Erase DTC
Reset Immobiliser
PROTON
ASIA
SAVVY
BLADE
✔
✔
✔
Fault Codes
Erase DTC
Reset Immobiliser
PROTON
ASIA
Type 1
BLADE
✔
✔
Program Peps
Program Engine ECU
PROTON
ASIA
Type 2(BLM)
BLADE
✔
✔
✔
✔
ECU Identification
Fault Codes
Erase DTC
PROTON
ASIA
Type 3(FLX)
BLADE
✔
✔
✔
✔
PROTON
ASIA
Type 4
BLADE
✔
✔
✔
✔
ECU Identification
Fault Codes
Erase DTC
Set PinCode
Program New System
Replace Immobiliser ECU
Replace Engine ECU
Program Immobiliser VIN
Program Engine VIN
Reset Engine ECU
Reset Immobiliser
PROTON
ASIA
Type 5(INSPIRA)
BLADE
✔
✔
✔
✔
ECU Identification
Set PinCode
Program Engine Key Code
Program Engine Key Code&VIN Write
PROTON
ASIA
Type 6(IRIS)
BLADE
✔
✔
✔
✔
Erase DTC
PROTON
ASIA
Type 7(IRIS SMART)
BLADE
✔
✔
✔
Erase DTC
Program Two Keys
PROTON
ASIA
Type 8(46)
BLADE
✔
✔
✔
✔
Erase DTC
PROTON
ASIA
Type 9(ERTIGA)
BLADE
✔
✔
PROTON
ASIA
Type 10(X70)
BLADE
✔
✔
✔
PROTON
ASIA
WAJA CAMPRO/IMPIAN
BLADE
✔
✔
✔
✔
ECU Identification
Fault Codes
Erase DTC
PROTON
ASIA
X70
BLADE
✔
✔
✔
PROTON
ASIA
ERTIGA
BLADE
✔
✔