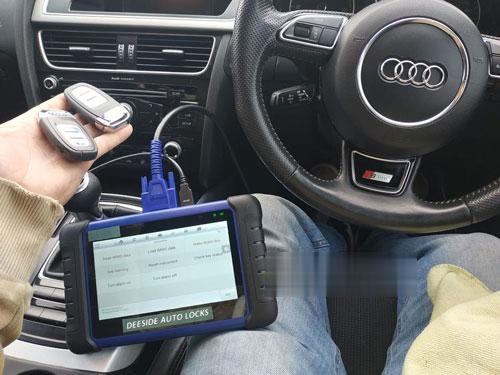 Here is the real user reviews of the Autel MaxiIM IM608 and IM508(some of OtoSys im100).they are fantastic diagnostic and key programming system for universal vehicles.
For Audi:
Audi A4 Avant s line 2012
Add second push in-dash key
Read immo data
Generate dealer key
Programe key
Aftermarket key
Using im508 and XP400

All good needs internet connection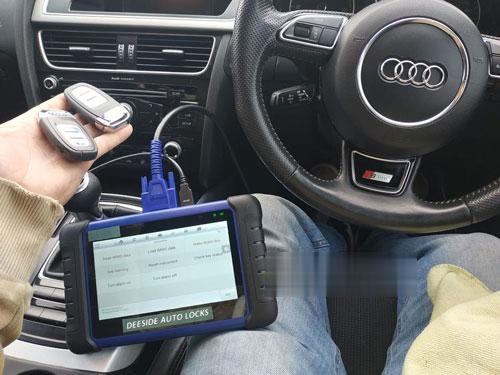 Audi Q2 2017 add keyless key via OBD 5 minute job. (Dealer key)
Audi Q5 2011 – add key succes , it was a push in dash key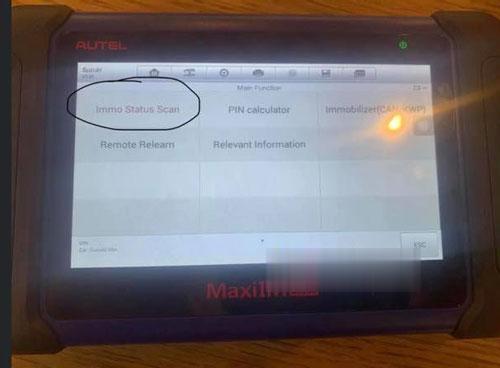 Audi a3 2018, add key (8v mqb) success, 5 min. Remote automatically when key programming.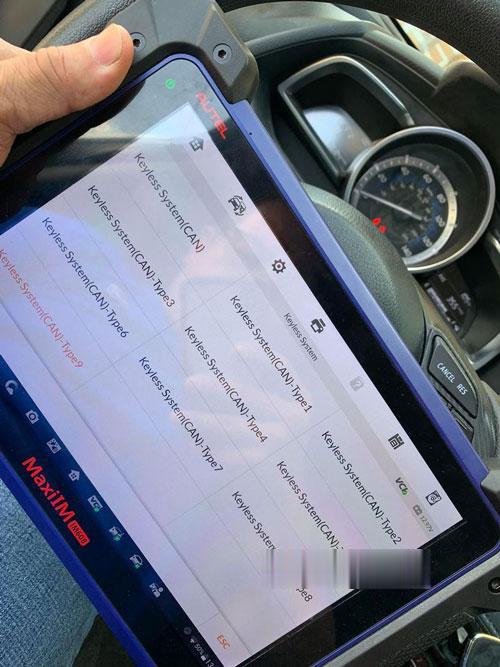 Audi A5 success zero key in 5 minutes
For BENZ
MB SPRINTER 2008 key added. Password in 15 min. OBD + IM508 + XP400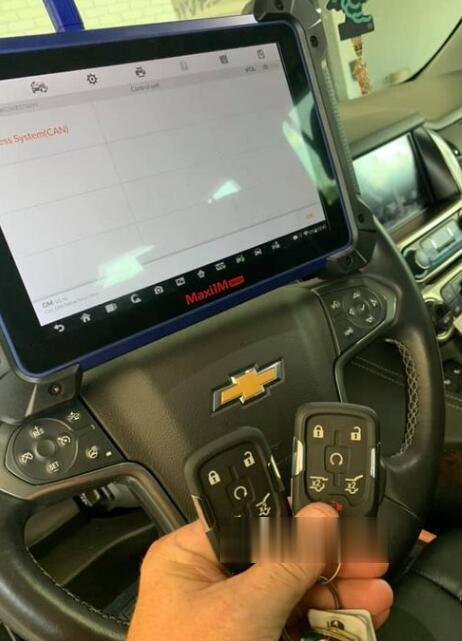 MB Sprinter 2008
W906
Add KEY Yes
AKL No
OBD Yes
XP400 Yes
GBox2 No
Password… 6min
Good job!
2001 Mercedes 320s add key 62 min job done – im508 thru obd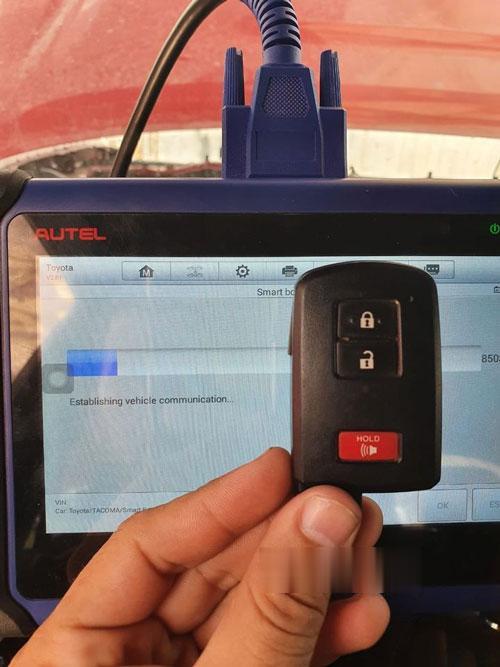 2006 Mercedes c200 w203 add key took 10 minutes job completed with 608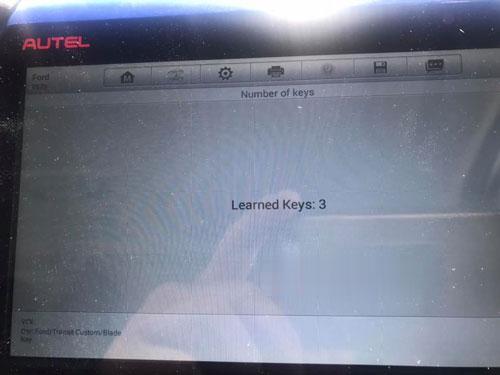 MB VITO 2014 key added. Password in 28 min. OBD + IM508 + XP400.
Get a g-box2 that will help to speed up the process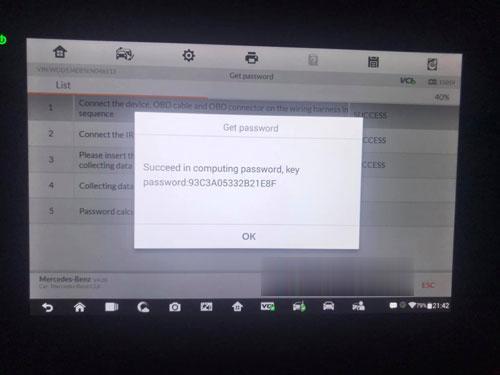 MB SL 2003 key added, im508 + xp400, OBD
MB W246 2013 add key success. IM508+xp400.
2005 Mercedes E200 add key 20 min job done
2009 Mercedes ml320 Add key success thru obd 25 min, a couple password calculation error but still worked (not keyless go)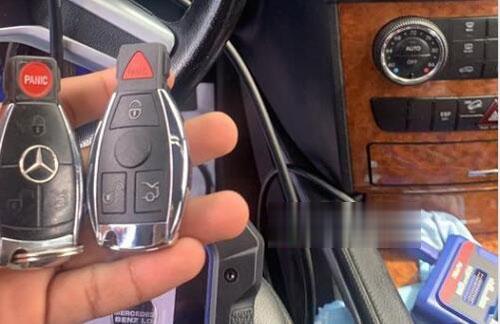 2014 Mercedes CLA250 AKL with IM608 Key programmer
All OBD
10 min job done.
Good power,good wifi no problem.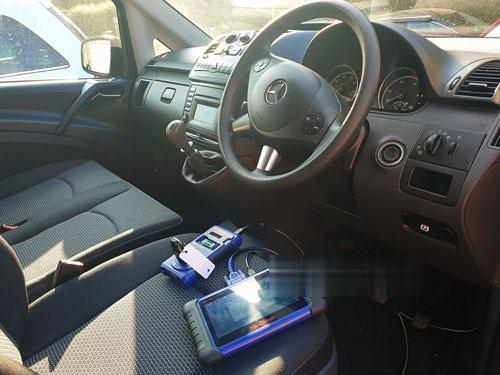 Mercedes W204 2010
Add key by im608
13 minutes for calculating password
AUTEL Gbox wasn't used
Adding key mercedes A Class W176 fbs3 2014 with im608 +xp400 – 20 minutes reading password on vehicle OBD
Akl on 2010 GL450 w164 2009-… Took the whole stinking 420 min to calculate on the bench with gbox… not to stoked about the time but at least it worked.
For BMW
2009 BMW 520d E60 CAS3
Add key success
Although iDrive is performing differently now
But still works fine.
Now, everytime i turn ignition on, iDrive starts on Navigation,
Before, it would start on radio if you turned off car with iDrive on radio, or it would start on climate if turned car off car with iDrive on climate,
Again, it works fine, just changed some coding and it effects iDrive start up.
Bmw x3, x1, 520d ,520i, cas4/4+ key program new smart remote via obd autel 508/608 1. CAS 4/4+ FOR UESD 49 HITAG pro KEY and 868mhz 2 . Cas module data you read open save some time corupded, old key erase so safe
Bmw e93 cas3++ spare key add 3 min, obd.
i always use good charger. done like 10 cars with 3++ 3 of them require downgrade cas. all sucsses
BMW 320 D Convertible8 Key / Remote Control ++ (instap) Done it
Tool: im508 + xp400
all via obd
upgraded cas3
made dealer key
learned key
used power supply 14V 50A
used personal cellphone as hotspot 4g
success!
2010 mini
Add 2nd key CAS 3
Im508
need to prepare dealer key with the box with lead
For Ford / Mada
Mazda CX-5 2015 add key , succes !
Ford Ranger 2017 key added. IM508, OBDFORD FOCUS 2011, IM508, key added (OBD), remote manual 4x.
Ford tranzit courier 2014, akl. Id 83 done with autel 608 and wired remote from xhorse. Remote, manually 8 turns required.
Ford focus mk2 2006 akl
ford transit custom 2015 add key 3 mins no probs all good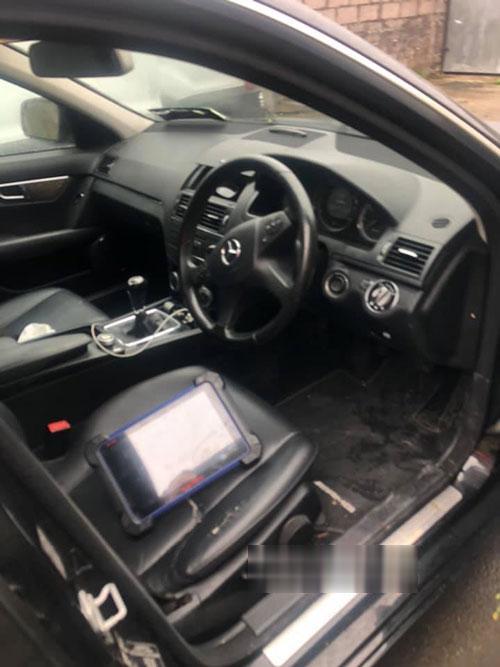 Ford Transit connect 2015. Id 83 Universal wired remote + super chip. Done successfully. Remote mutching manually.
Q: Did the obd programming method require 10, 8 or 4 turns?
A: for remote matching require 8 turns. Transponder via obd. No option add remote with obd.
FOR Fiat
Fiat Punto Evo 2011
Generate dealer key
Read.pin
Program remote key
All worked goo
Aftermarket key
2011 fiat Punto Evo
Add 2 Nd key
Precoded key
Read pin
Programe remote key
All worked good
Aftermarket key
Fiat Punto 2006, akl, Europe
OBD im608 , Also read pin code
For Hyundai Kia
2016 Hyundai Tucson read pin & key programmed in&out 5 min
Kia Sportage 2011 blade key 46
Pin code reading succes
New SMARTRA unit adaptation succes
New Transponder programming succes
2013 Kia Cerato Prox with 8A chip
HYUNDAI Santa Fe SM 2004 Remote (10pin connector)HYUNDAI Tucson JM 2007 Remote OBD
Citroen DS3 success
Few times with ign cycles but generally a quick and simple process.
Pulled pin in about 2 minutes and programmed key no issues
Had to find it through the Europe Menu
Auto read VIN didnt work
For Vauxhall/OPEL
Vauxhall Insignia 2014, key added, im508, OBD, need to wait 12min
IM508 2018 VAUXHALL/OPEL Vivara add key success, went under Renault Trafic took around 25 minutes.
Opel combo 2018 read immo data, make dealer key, add key. All success. Remote automatically when key programming.
Vauxhall astra 2008 vxr
Read pin yes
Programe keyless start key yes
Added secound key
But will delete all key then you re add
God job money in the bank
For VW
VW Transporter 2010, AKL, OBD, im508 and XP400. Paid $10 to Autel.
VW Polo 2011 AKL OBD IM608 success full
VW POLO 2012, IM508+XP400 key added (OBD)
Dacia (Renault) Logan 2018-Hitag AES key add key – good luck
VOLKSWAGEN Caddy 2008 akl
VW Touareg 2016 add key with UHS KF key and im608 done 15 minutes
Others
Land Rover Freelander2 , 2011, with Im508 sucess
What was procedure:
very easy frend. All obd, just follow automatic procedures.
Insert working key, pull out, insert new to be learned, pull out, procedure complete.
In main menu you will have options 1. Blade key, 2 Smart key.
You chose blade key.
Next option you will have
1. Old smart key
2. New smart key.
Chose second… new smart key.
Chevy Cruze 2013 peps proximity.
Flip key. After 12 min pin read done
Add 2 flip keys peps push button.
No internet needed. Thanks、
Golf 5 all keys lost succes
Jaguar XJ 2010
Smartkey Keyless
Situazione All Key Lost AKL
FATTA! All by obd
IM508 for 2017 TOYOTA PROACE
READ PIN SUCCESS
ADD KEY SUCCESS
Used an Xhorse remote , went in under peugeot expert.
Dacia duster 2011 4×4, add key timmo chip PCF7946AT with IM508 OBD, SUCCESS
CITROEN C3 EU 2016 with IM508 OBD ,PIN+ADD KEY、SUCCESS
2003 Peugeot 206, All keys lost. Read EEPROM Data via OBD, Gave me a pin, added key. 5-minute job.
Mitsubishi Outlander PHEV 2014 add key succeswith Im508
Citroen C4 2014, keyless key added. OBD.
Toyota RAV 4 zero success key 2017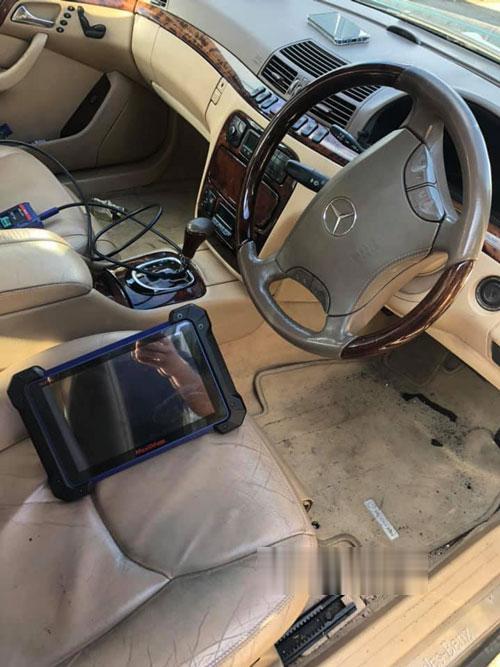 2019 Chevrolet Tahoe add smart key prox, pin code was read almost immediately bt IM608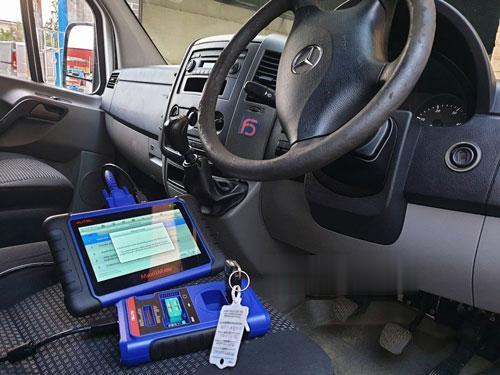 Autel im608 -Toyota Yaris 2018 Spare Key successful by Mazda Keyless System CAN 9 only 7 mins. wait
Autel-MaxiIM-IM608-&-IM508-OBDII-Success-Or-Not-Report-13
Jaguar XF 2008 akl-success 5 min
2018 Jeep renagade read pin and program successful
Golf 2014 7 add key success 8-10 min.
Dacia Duster 4 2016 A transponder add key success
Peugeot 2012 508 add key success
Seat Cordoba 2003 akl success
Maxisys IM, Leon 1p 2007, AKL, add 2 keys success, less than 5 minutes. Programmed remote success too.fbid=2724446154544873&set=gm.758226368071755&type=3&eid=ARA0SVLe7RiuBIcof8B5YKpOPfhgkxlk6_Il17p-ziSRV6iyWArwW4ZCc9nA9gJBnRl1Vg0T5LambuWr&ifg=1″>
Jeep Wrangler 2013 USA (vvdi key) add succes
Chrysler Sebring 2007 (kD key) add key succes
2017 TOYOTA CH-R HYBRID add key success im508
Peugeot 308 2018 key added. IM508
IM508 Range Rover Sport 2006, add 2 keys in 5min
2002 VW Beetle with Im608 success Obd, pulled pin, learned key. No problems.
Im508 2013 Smartfor2 add key success
Pugeot 208 2013 key added. Read password, and reprogrammed all keys
2016 toyota 4runner using APB112 in&out 5 min
2015 Seat Leon FR, spare MQB Remote, success. IM608.
Vivaro 2015 AES. 20 minutes.
Nissan quashqai pcf7952e 2014. With xhorse universal smart key mqb style. Generate remote with keytool max. Add key success. Remote mutch automaticaly when key programmed. Programm with im608.
Mini cooper 2007Akl Done by obd-im608 with xp400
Suzuki alto 2006 key id 40. Work fineQ:Straight in, easy jobA:Graeme Ciprian Bârzu i am coding suzuki alto 2006 id40 very easy. You dont go to standard coding. Go to option immo status scan. There you have to code new key without pin code.
Autel-MaxiIM-IM608-&-IM508-OBDII-Success-Or-Not-Report-14
The tool used IM 508 +xp400
Region- Europe
Success-
Renault Megane II spare card
Faild –
Suzuki SX4 ID40 failed to learn key and faild to communicate.
IM100(UK) Reviews:
Ford Ka 2012
Add non remote key
Read pin code and immobiliser data
Made dealer key
Programmed in original and new key
Worked perfect.
Very quick and efficient.
Dacia Duster 2017
Add a key (2 button id49)
Renault software, Dacia Duster 2013-
Says keyless, chose that option for bladed key. Internet connection required.
Used battery support
Auto read pin code then straight into programming keys.
Worked perfectly.
Ford Ka 2004
Add a key 4c transponder.
Used manual choice under vehicle selection.
No Internet needed
Wait time said 10 mins but it was instant.
Worked perfectly.
Add a remote key
Ford Transit Custom 2018
Id49 transponder
Online needed for coding
Wait time approx 4 minutes
Worked perfectly.
Ford Edge 2012 LHD USA import
Add smart/proxy key using the slot in the arm rest.
Remote key 315mhz supplied by customer.
Programming involved 10 minute wait time
Worked perfectly.
VW Tiguan 2016 (pre MQB – id48)
Add a key, kessy system
Good internet connection
Failed to comunicate to vehicle under smart system
Used manual selection, read/saved immob data, pin and CS pulled.
Made dealer key, added original key and new key, worked 100%
Left tyre pressure fault showing on dash
Went into diagnostics, read dtc's and cleared all faults
Tyre pressure fault cleared from dash.
VW Golf mk5 2005 – AKL
Read and saved eeprom.
Pulled pin and all 7 CS
Went into programme key, make dealer key, programmed in new id48 transponder
Then programmed in remote
All worked perfectly.
IM100 (UK) with XP400
Merecedes ML500 2006 add key
Password calculation 6 minutes
Programmed new IR remote perfectly.
Vauxhall Adam 2017 add key.
Pulled correct pin in less than 1 minute
Programmed existing key and new remote key under lost keys
Worked perfectly.