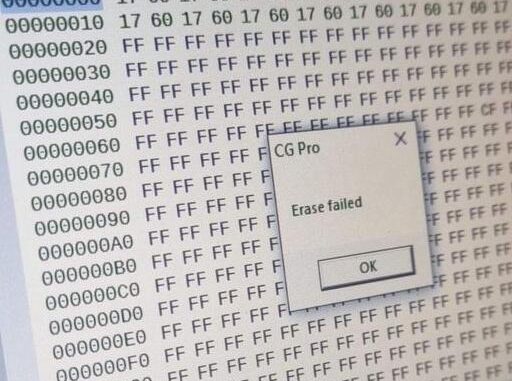 BMW Cluster EEPROM 35160WT. If you use a dedicated adapter and write new kilometers in two first lines, the operation goes to 95% and then CG Pro says "Erase failed". How do I get through this? Why can't I delete the BMW Cluster 35160wt with CG Pro?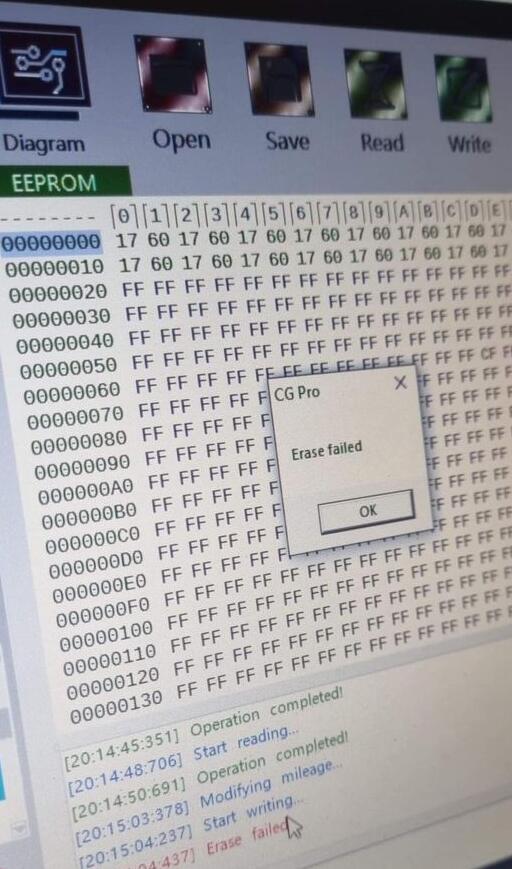 Solution:
It says it supports most. Not all, so it doesn't work for all. Just some don't delete most. We successfully deleted 35080 cluster on 5 Series 2015 Digital Cluster and X1 CAS3 2010. This chip has 50% to delete success (and mileage less than 800 thousand km). If he can't be deleted, he has two options to help you try again. You can try to initialize your device, password: cgkj982634187236 . or try another way to heat your chip (contact CGDI tech if interested).
It's faster to just replace it with an xhorse chip, and they're not expensive. only $17-21 and you can just read it and replace it in 5 minutes. This task can also be done by the Yanhua emulator.
I usually just erase and write 080, but have a problem with a defender where the mileage keeps going back to where I set it after the ignition cycle (think of a file problem rather than a chip). I thought I'd try a new chip, couldn't write this Xhorse chip with cgdi. I tried again with a mini just to see but the same wrote a lot of shit. However, the manual changes in the VVDI program worked perfectly.