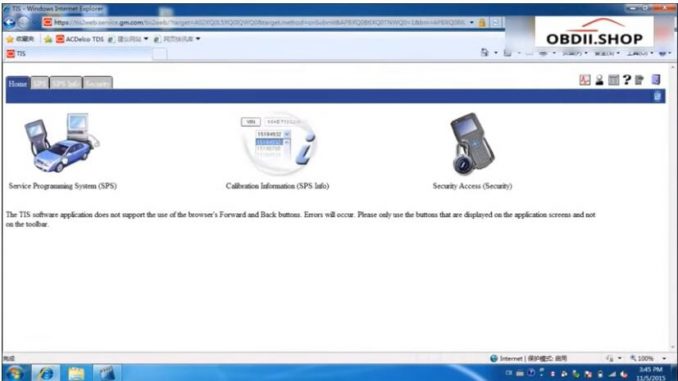 Contained:
1. Programming: Tech2Win (Tech2 Software Emulator for PC)
2. SPS Programming Software Unlimited VIN
3. Diagnostics: GDS2 (Global Diagnostic System – Global Diagnostic Package), offline
Compatible with:
GM MDI
GM Tech2
VXDIAG VCX Nano GM
VCMII
other J2534 devices
Remote make online programming:
Within one year, the dealer will arrange engineers to help remote make online programming via Teamviewer.
Note: Please keep using on one laptop, otherwise account will be blocked.
Watch video on GM SPS programming procedure:
The above source of One-year Online GM programming subscription is the value of money. please read the following paragraphs and you will agree with me:
GM Diagnostic software you can install it ( Tech2win and GDS2 but SPS Programming needs a different subscription ( at least in opel-infotech ) and it can be done only online. NO offline.
Go in their official page. Choose Register and follow the steps.
SPS PROGRAMMING is ONLY ONLINE
For Europe you have to:
1. Register in opel-infotech.com or vauxhall-infotech.com
2. Buy a subscription
a. Chevy SPS Programming 35-40€/2 hours
b. OPEL SPS Programming 35-40€/2 hours
c. CHEVY GDS2 – 120€/year
d. OPEL GDS2- 120€/year
e. OPEL TECH2WIN OPEL- 125€/3 months
f. CHEVY TECH2WIN HHR 125€/months
For each subscription, you have to pay a subscription and a fee
When you will buy the first time a subscription you have to buy a subscription you will also have to pay 35€+ fees more.
I think I don't pass anything because I write from my memory.
If you will use the Search button you will find software's to install it in normal/native windows.
But you will need a license.
If you are using Global Tis v32 you can install and activate Tech2win and GDS2 in native/normal windows and you don't need to pay any fee.
Tech2win do not cover any SPS Programming
GDS2 do not cover any SPS Programming
3. Tech2win do not support SAAB
Only GDS2 cover SAAB between 2010-2012
For SAAB you need Tech2 handheld tool
There is a patched SAAB PCMCIA for Tech2win but this will not work well but only (maybe) in 9-3 Sport as I remember.