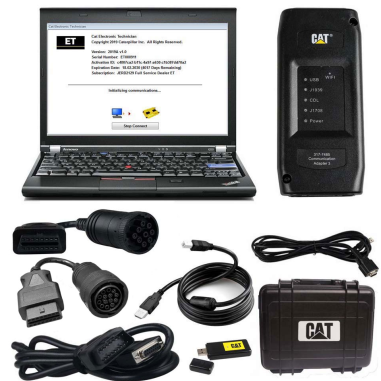 The old bluetooth cat et adapter iii have stopped production .the new cat caterpillar ET Diagnostic interface adapter will instead of it .
The Cat caterpillar ET 3 with the lenovo x220 laptop with wifi , We will install the software before ship, so you can get it work directly after you receive it.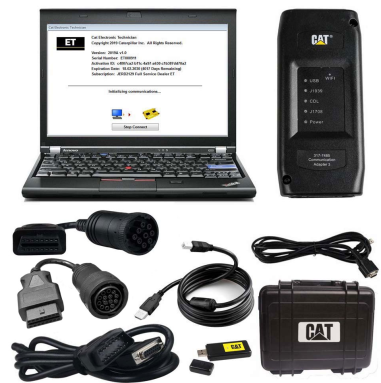 Support:WIFI
Software version: 2021B
2021B is an upgraded version of 2020A , A represents the first quarter, and C is the software updated in the third quarter.
Support Multi-languages:English, Chinese, Danish, French, German, Italian, Japanese, Portuguese, Russian, Spanish
Support All cars of CAT
Caterpillar ET Software Function:
This diagnostic app allows you to:
View active and logged diagnostics.
View events where irregularities occurred and were logged by the ECM.
View the status of a group of parameters (temperatures, pressures, etc.) simultaneously.
Record and log performance data.
Graph a group of status parameters.
View the current configuration of an ECM.
Change ECM configurations.
Perform diagnostic tests.
Perform calibrations.
Print reports and diagnostic results.
If you want to learn more about the CAT Caterpillar ET 3 ,you can contact with us : sales@obdii.shop, or search on our store directly : https://www.obdii.shop