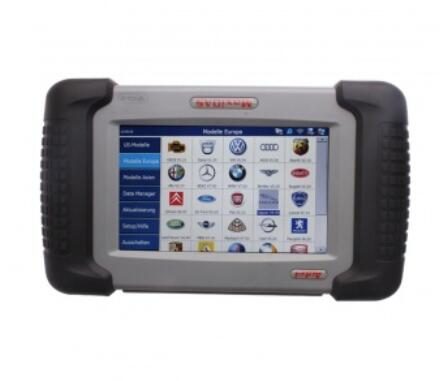 Does the DS708 work on OBD-I (pre-1996) vehicles? 
The DS708 currently only supports OBD-II (1996 and newer) vehicles.
Where do I find my register password?
The register password can be found by going to "Setup" then "About".
How much are updates for the DS708?
The MaxiDAS DS708 comes with one year of FREE updates and technical support. After the first year, it will cost $799 for another year subscription for updates and technical support.
Will I be charged for the years I choose to skip and not update ?
No, you will not be charged for any year that you choose not to update. Once you pay your re-subscription fee of $799, you will be granted full access to all the most current updates, including those you may have missed.
I can get my sensor ID's and wake up my TPMS sensor, but the TS401 will not program the sensor to the vehicle?
The vehicle will first need to be placed into registration mode to learn the new TPMS sensor ID or positions. To view how to place the vehicle into registration mode, first select the correct Make, Model, and Year, then once at the vehicle screen press the "?" button on the tool. This will show you the OEM part number and relearn information. Please note that some vehicles will need a scan tool, such as our MaxiCheck Pro or DS708, to place the vehicle into registration mode.
When using the TS401 with the DS708, will I ever connect my TS401 directly with my DS708?
While the DS708 and TS401 work in conjunction with each other they do not communicate directly with each other. You will either place the vehicle into registration mode with the DS708 and then activate each TPMS sensor or retrieve the Sensor IDs using the TS401 and enter them manually into the DS708.
My Autel Scanner MaxiCheck Pro does not include the TPMS or SRS functions, why is this?
The TPMS and SRS functions were added to the tool as software updates and are now available using the Autel PC Suite. For assistance on updating please view our Updating FAQ section, Updating FAQs.